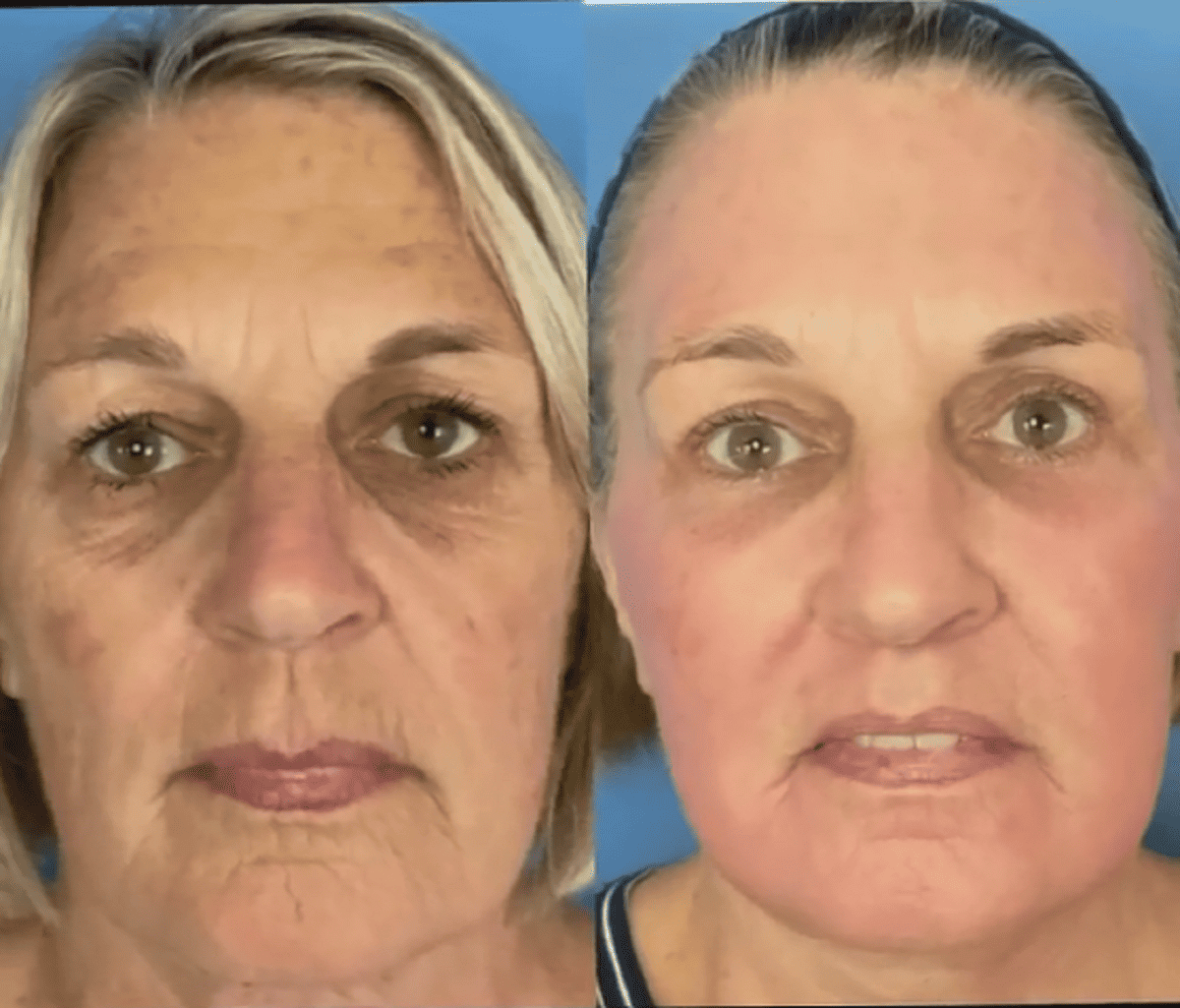 By True Beauty San Diego Aesthetic Surgery & Medicine on November 11th, 2023
When bothersome signs of aging start to show up, they can significantly change the way you look and feel. You may notice wrinkles and lines that have appeared or worsened, as well as skin that seems to have lost its plumpness. Facelift is designed to correct these issues and more, leaving you with the rejuvenated appearance you desire. Because of the significant improvement in the skin that a facelift provides, it is understandable that you want to see your results as soon as possible. Renowned plastic and reconstructive surgeon Dr. Reagan offers the following information about the typical recovery timeline for facelift surgery.
Week One
It is important to first note that every patient is different and may experience recovery milestones and a different rate due to a variety of factors, such as age, and the technique used. Dr. Reagan works with each patient to prepare you for what to expect during your recovery with detailed post-operative instructions.
Immediately after surgery, you will need to prioritize rest. It is common to have bruising and swelling at this stage, and any discomfort can be managed with medication. You will need to follow instructions for keeping your incisions clean as they heal.
Week Two
Swelling may still be present in week two but will have improved since week one. Some patients may feel numbness or tingling — this is completely normal after surgery. Near the end of this week, many patients started to feel more like themselves. They may even be ready to return to work but will need to be cleared by Dr. Reagan before doing so.
Week Three and Beyond
Around week three, you may be ready to have your sutures removed, depending on where you are in your healing process as well as the exact technique that was used for your facelift. There may be residual tightness of the skin and minor swelling, but for the most part, you should begin looking and feeling better.
At the three- or four-week mark, many patients begin seeing improvements in the look of their faces, noticing more youthful contours and firmer skin. Dr. Reagan will let you know when it is safe to resume exercise and other physical activities.
Your incisions will start to fade and your results will continue to appear over time. It can take up to one year for minor swelling and tightness to go away completely. Once this is gone, you can enjoy your beautiful new facial appearance for years to come.
Schedule Your Facelift Appointment in San Diego
If you are ready to turn back the hands of time and eliminate signs of aging, consider facelift surgery at True Beauty. Contact our office today to book your appointment.