Functional Rhinoplasty

in San Diego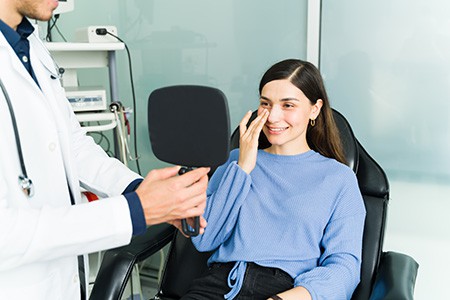 Functional rhinoplasty addresses medical concerns with the nose that affect nasal function, such as crooked cartilage (deviated septum) or a narrow nasal passage. Many people experience these nose problems after facial trauma from a car accident or sports injury or may have struggled for years due to a deformity or complications from hormones, allergies, or recurrent sinus infections. Functional rhinoplasty corrects internal deformities of the nasal septum, blocked airways, a collapsed nasal septum, and other issues.
Brian Regan, M.D., F.A.C.S., at True Beauty Aesthetic Surgery & Medicine, is a world-class, board-certified plastic surgeon. He is renowned for his surgical skills and has published research articles on wound healing and trauma, including nasal contour deformities and the use of AlloDerm in rhinoplasty. He has presented at industry conferences on various plastic and reconstructive surgery topics, such as reconstruction rhinoplasty and nasal reconstruction.
Am I A Candidate for Functional Rhinoplasty?
Functional rhinoplasty aims to restore the external nose appearance and improve nasal airway function. Candidates must be over 13 years old with complete facial growth to ensure the nasal structures are fully formed. You must be in good health and have realistic expectations for your results. Functional rhinoplasty is an invasive procedure, and heavy smoking or drinking can increase complications; candidates should be non-smokers who do not drink excessively.
The ideal patient for functional rhinoplasty has medical concerns or breathing problems caused by a nose injury, deformity, and recurring health condition, such as chronic sinusitis, nosebleeds, nasal polyps, and a deviated septum.
Benefits of Functional Rhinoplasty
Functional rhinoplasty offers many health and cosmetic, including:
Improved breathing
Reduced allergies
Fewer sinus infections
No more snoring
Better sleep at night with easier breathing
Corrects external deformities affecting nasal function
Restores facial harmony with proper nasal airflow
Functional Rhinoplasty Procedure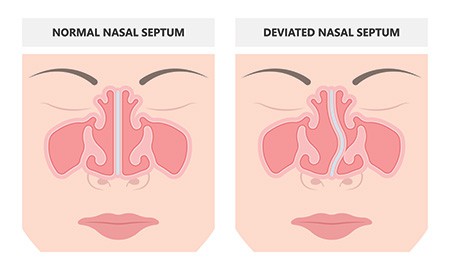 There are several types of functional rhinoplasty. Nose surgery to straighten the septum is called septoplasty. Septoplasty repositions the cartilage within the nasal passage to sit vertically and at the center instead of at an angle, allowing air to flow through both nostrils easily. Turbinate reduction reduces the size of the small bony structures inside your nose enlarged from allergies, hormones, or recurrent sinus infections. Dr. Reagan may recommend combining septoplasty with turbinate reduction to open the nasal cavity for better airflow.
While functional rhinoplasty focuses on improving or restoring nasal function, Dr. Reagan gives careful attention to the aesthetic appearance of the external tissues (the nasal bridge, nostrils, and tip) to not only improve function but also provide some cosmetic correction so the nose shape appears proportionate and symmetrical with the other facial features. When functional rhinoplasty is combined with more extensive cosmetic correction, it's called septorhinoplasty.
The procedure details for functional rhinoplasty depend on your needs and the type of nose surgery required to address your medical concerns. However, these procedures typically take two to four hours to complete and involve minimal incisions. Functional rhinoplasty is an outpatient procedure with general anesthesia, meaning you can go home after you wake up from surgery.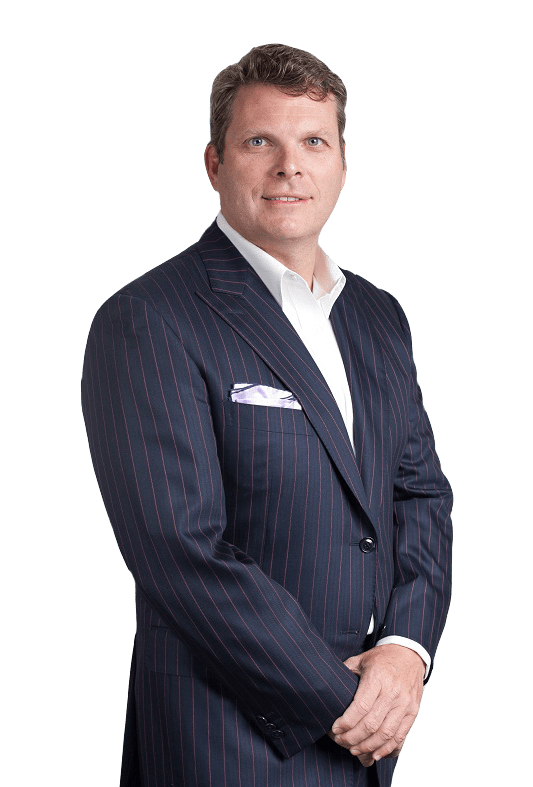 Brian Reagan, MD, FACS
Dr. Brian Reagan is a board-certified plastic surgeon and founder of True Beauty San Diego Aesthetic Surgery & Medicine. Dr. Reagan is renowned for his surgical skills and commitment to patient satisfaction. Dr. Reagan has been featured on local media outlets, including ABC 10, and recognized as one of the "Best Plastic Surgeons in San Diego" by San Diego Magazine, and "Best Plastic Surgeons in La Jolla" by La Jolla Light Newspaper.
Request a Consultation

Recovery After Functional Rhinoplasty
You will have packing and soft splits inside your nose and a splint on the outside that remains in place for up to a week. Dr. Reagan will apply gauze under your nose to catch nasal drainage for the first 48 hours, which may need switching out as necessary. Stitches from functional rhinoplasty are dissolvable but may need removing if they are still present one week after surgery.
You can expect some discomfort and bruising around the eyes. Cooling pads for 48 hours and then warm compresses can ease these side effects. Most patients return to work or school one to two weeks after rhinoplasty because most of the initial healing is complete. Swelling typically goes away two to three days later, but full recovery can take several months to a year for the tissues to settle. However, your nasal airway function should improve within the first week after functional rhinoplasty.
Follow all post-operative instructions from Dr. Reagan and avoid exercise and heavy lifting while you heal. Increased heart rate and blood pressure can cause more bleeding, pain, and swelling.
Functional Rhinoplasty Results
You will notice immediate improvement after functional rhinoplasty with a straighter nose and easier breathing that improves as you recover. Functional rhinoplasty results are permanent.
If you struggle with breathing problems caused by a deviated septum, sinus infections, or allergies, contact True Beauty Aesthetic Surgery & Medicine. Schedule a consultation with our board-certified plastic surgeon at (858) 454-7546.