Microdermabrasion

San Diego and La Jolla
What is Microdermabrasion?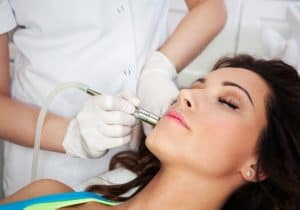 Have aging, sun exposure, pollution, acne or other factors robbed your skin of its youthful, even tone and texture? As long as you find a team as talented and knowledgeable as the one at True Beauty San Diego Aesthetic Surgery & Medicine, a gorgeous complexion is perfectly attainable.
Microdermabrasion is a particularly appealing option to help you reclaim smooth and youthful skin. This quick, comfortable, low-risk treatment uses crystals or a diamond-tip wand to gently remove the outer layer of dead skin cells and stimulate the growth of new collagen. The result is noticeable results and beautiful skin. Microdermabrasion can help patients with nearly any skin type and color achieve the glowing, radiant skin they desire.
Could You Benefit from Microdermabrasion?
You could benefit from microdermabrasion if you are looking for a facial rejuvenation treatment that doesn't require surgery, incisions, anesthesia or recovery downtime. Microdermabrasion provides visible improvement and is specifically intended to minimize the appearance of the following:
Hyperpigmentation
Fine lines
Wrinkles
Enlarged pores
Acne scars and other light scars
Age spots
Some stretch marks
Sun damage
Microdermabrasion is not suitable for individuals with open wounds or sores on their face, or serious skin conditions such as active, widespread acne, rosacea, eczema or dermatitis.
The best way to determine whether microdermabrasion is right for you is to meet with our team for an evaluation and consultation. We will examine your skin, noting your specific areas of concern, and ask about any skin or medical conditions you have. We will also inquire about past cosmetic treatments or surgeries. Based on this information, we can recommend whether microdermabrasion or another treatment will help you achieve your facial rejuvenation goals.
Treatment Details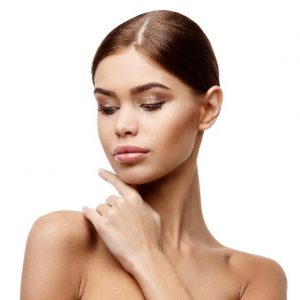 Microdermabrasion can be performed in our office by one of our licensed skincare professionals.
There are two ways to perform microdermabrasion. The first involves emitting microcrystals onto the surface of the skin to gently abrade or polish it. Then, the crystals and dead skin cells are suctioned away. The second approach involves moving a diamond-tip wand across the skin to exfoliate dead cells. Then, the cells are suctioned away.
Neither approach is painful, but there may be a mild scratching sensation, particularly in sensitive areas, or a vibrating sensation.
After the treatment, a moisturizer product is applied to the skin to hydrate it. The moisturizer may have SPF to protect the skin from the sun.
The entire treatment may take 30 minutes to an hour or longer.
Microdermabrasion Post-Treatment
There is virtually no recovery downtime after microdermabrasion, but we generally advise patients to postpone any strenuous activities or exercise for at least 24 hours. Sunscreen should be worn to protect the skin.
Some patients enjoy a beautiful glow after a single treatment, whereas others may need repeat treatments to achieve the results they desire. The number of treatments needed depends on the specific case.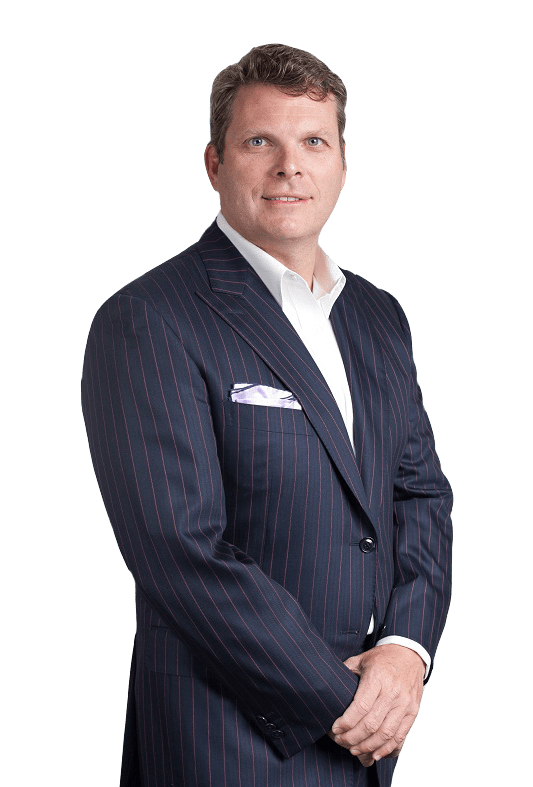 Brian Reagan, MD, FACS
Dr. Brian Reagan is a board-certified plastic surgeon and founder of True Beauty San Diego Aesthetic Surgery & Medicine. Dr. Reagan is renowned for his surgical skills and commitment to patient satisfaction. Dr. Reagan has been featured on local media outlets, including ABC 10, and recognized as one of the "Best Plastic Surgeons in San Diego" by San Diego Magazine, and "Best Plastic Surgeons in La Jolla" by La Jolla Light Newspaper.
Request a Consultation

Learn More about Microdermabrasion
If you are interested in achieving healthy, beautiful skin with microdermabrasion, the team at True Beauty invites you to schedule an informational consultation at our practice. Please call (858) 454-SKIN (7546) or email us today to request an appointment.