BOTOX

San Diego & La Jolla
Have years of smiling, squinting or frowning led to the appearance of unwanted wrinkles and creases on your once youthful face? Botox is a quick and easy fix for "dynamic" wrinkles that form as a result of expressive facial movement over time. Made from a purified form of highly diluted botulinum toxin, Botox is injected into the facial muscles that are responsible for facial movement and the resulting wrinkles and lines. The injectable relaxes the facial muscles, causing the overlying wrinkles to smooth out. Botox can be used to turn back the clock without surgery and downtime, or it can be used to prolong the effects of surgical facial rejuvenation.
No matter what your needs are, True Beauty San Diego Aesthetic Surgery & Medicine is ready to exceed your expectations. Our team uses a precise and gentle touch to deliver the exact results each patient desires.
Is Botox Right for You?
Botox may be right for you if you wish to minimize the appearance of:
Squint lines between your eyes
Frown lines across the forehead
Skin bands on the neck
Wrinkles and lines around the outer eye area (crow's feet)
Vertical lip lines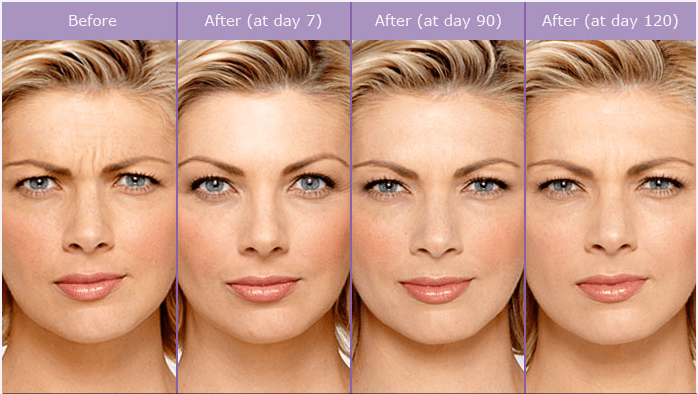 Before your treatment, our team will meet with you to discuss your aesthetic needs and goals and design the best treatment plan for you. Depending on your needs, we may also recommend combining Botox with another injectable product or facial rejuvenation procedure.
BOTOX Treatment Details
Treatment with Botox can be conveniently completed in our La Jolla office in as little as 30 minutes. A topical anesthetic may be applied to the treatment area to ensure your complete comfort. We will then use a thin needle to inject a small amount of Botox into the targeted muscles. When injected, the botulinum toxin blocks the muscular nerve signals, in turn weakening the muscles so they cannot contract. This causes the wrinkles above the muscles to smooth out, resulting in a younger-looking, softer appearance.
BOTOX Post-Treatment
Botox doesn't require downtime, meaning you are free to resume your normal activities immediately after your treatment. Serious side effects with Botox are very rare. Some temporary discomfort (e.g., swelling, redness) is normal and should resolve within a few days after treatment. Our team will provide you with instructions to follow before and after your treatment session.
While some of the effects of Botox will be visible immediately after treatment, the final results can take several days and weeks to appear. Results last three to four months. We recommend repeat sessions to maintain your younger-looking appearance.
Learn More about Botox
To find out if Botox is right for your beauty needs, schedule a consultation with True Beauty. Contact us by calling (858) 454-SKIN (7546) or emailing our La Jolla office today.