Facial Liposuction

in San Diego & La Jolla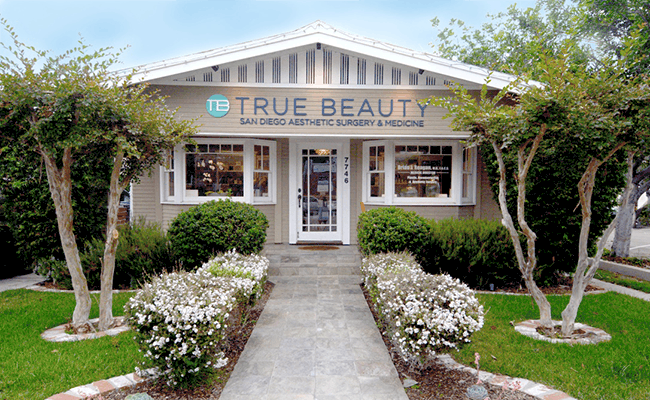 The face and neck are some of the hardest areas to slim and sculpt with just diet and exercise alone. In fact, even individuals who maintain a healthy weight can still struggle with stubborn fat that creates the appearance of a "weak" chin or "double chin." If this applies to you, facial liposuction with top La Jolla and San Diego plastic surgeon Dr. Brian Reagan can help.
Considered to be the gold standard in fat removal, liposuction removes stubborn fat that is resistant to weight loss efforts. Following facial liposuction, the jaw and neckline are leaner, and the overall face and neck appearance look more balanced and attractive.
What is Facial Liposuction?
Facial liposuction contours the face and neck by removing excess fat from the cheeks, jawline and submental area (under the chin) that tend to accumulate fat with age. Diet and exercise can help tone and slim down the body, but facial fat is more challenging to address without surgical intervention to remove the fatty deposits. Whether you have chubby cheeks, heavy jowls or a double chin, facial liposuction can give you a thinner facial appearance by removing stubborn fat.
Face and neck liposuction requires a skilled plastic surgeon. Dr. Brian Reagan is board-certified by the American Board of Plastic Surgery and specializes in face procedures. He understands the intricacies of the face and neck structures and knows precisely where and how much fat to remove to achieve your unique cosmetic goals.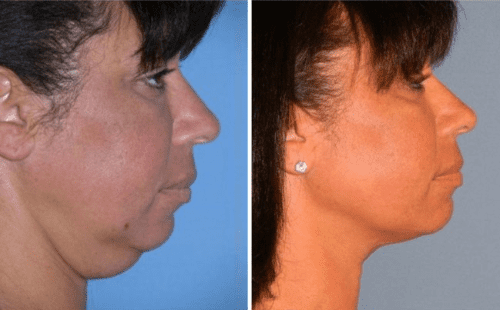 Am I a Candidate for Neck Liposuction?
Facial liposuction may be right for you if you are bothered by any of the following:
Excess fat on the neck and under the chin and jaw due to genetics, aging and/or weight gain
The appearance of a "double chin" or "weak" chin
A neck that appears "thick" or "full"
Ideal candidates for facial liposuction should have good skin tone and laxity. If, in addition to excess fat, you have loose, excess skin along the jaw line and on the neck, Dr. Reagan may recommend combining liposuction with neck lift. The procedure removes and tightens skin and underlying tissues to create a smoother and firmer neck contour. Dr. Reagan will tailor your treatment plan to your unique aesthetic needs and goals.
Benefits of Facial Liposuction
Most people think of the abdomen or other larger body areas when considering liposuction. However, this body contouring procedure is also an effective way to reduce face and neck fat. Fat pockets shrink and sink lower in the face and neck as people get older, causing jowling, double chins, turkey neck and other aesthetic issues. Facial liposuction can shave years off a patient's appearance by removing the fat that tends to accumulate in the lower face and can sculpt the cheek area to provide a slimmer facial shape.
Facial liposuction is often combined with facelift, neck lift or other face procedures to eliminate loose skin tissue and provide more facial rejuvenation.
Facial Liposuction Procedure
Facial liposuction is performed as an outpatient procedure under general anesthesia. During the procedure, Dr. Reagan will create several small incisions in the areas with the most fat. The incisions will be carefully planned and created; Dr. Reagan will place them in natural creases of the skin or in other discreet areas to produce the least amount of noticeable scarring. Next, he will insert a thin tube, called a cannula, through the incisions and move it back and forth to break up the fat.
The fat will then be removed using gentle suction. Once the desired amount of fat is removed, Dr. Reagan will sculpt the fat and tissues to create a natural-looking, leaner contour. Once the agreed-upon modifications have been made, Dr. Reagan will close the incisions using sutures.
Risks of Facial Liposuction
Every surgery comes with certain risks. Dr. Reagan will discuss the potential complications of facial liposuction during your consultation at our La Jolla office. These risks may include anesthesia reactions, bruising, tissue damage, infection, asymmetrical results, poor wound healing, swelling and other complications.
Some facial liposuction risks are reduced when you choose a board-certified plastic surgeon who performs procedures in an accredited surgical facility, such as Dr. Reagan. Following post-operative instructions and reaching out about any worrisome issues during recovery may limit complications.
Recovering from Facial Liposuction
Following surgery, you should plan on taking one to two weeks off from your normal routine to focus on healing. You will notice bruising and swelling in the treatment area, which should subside over the following days and weeks. Post-op discomfort and soreness are also normal and can be alleviated with prescription oral pain medication. Dr. Reagan and the True Beauty team will meet with you several times during your recovery to monitor your healing progress.
The results of neck liposuction are considered to be permanent. Once fat cells are removed, they cannot regenerate. However, future weight gain is still possible in the body areas that were not treated by liposuction. To prolong your slimmer physique, we recommend maintaining a healthy weight, exercising and eating a well-balanced diet.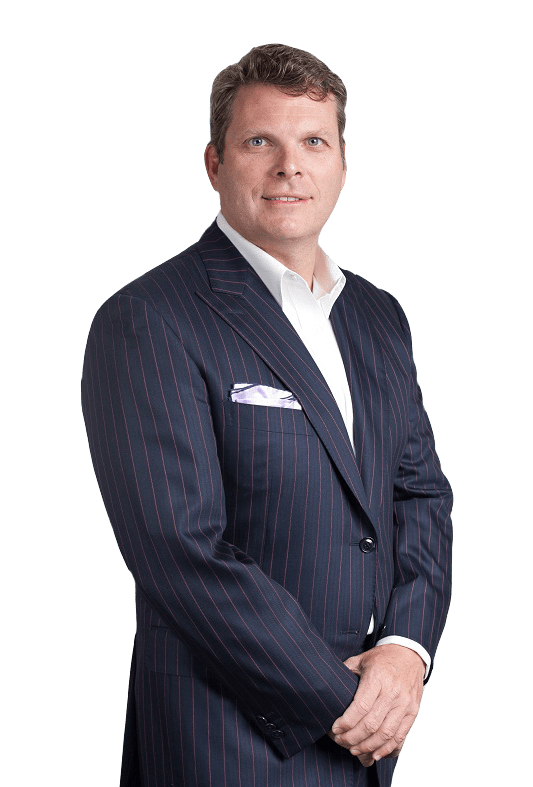 Brian Reagan, MD, FACS
Dr. Brian Reagan is a board-certified plastic surgeon and founder of True Beauty San Diego Aesthetic Surgery & Medicine. Dr. Reagan is renowned for his surgical skills and commitment to patient satisfaction. Dr. Reagan has been featured on local media outlets, including ABC 10, and recognized as one of the "Best Plastic Surgeons in San Diego" by San Diego Magazine, and "Best Plastic Surgeons in La Jolla" by La Jolla Light Newspaper.
Request a Consultation

Facial Liposuction Results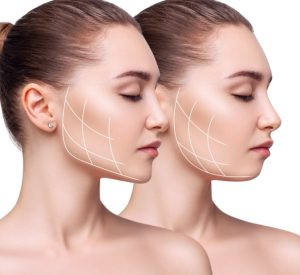 After facial liposuction, patients can see slimmer cheeks, a more defined jawline or a sculpted neck, but full results take time. Some swelling and bruising after facial liposuction is expected, and the facial shape improves as fluid retention and swelling subside, and the tissues heal and adjust to the new contour.
The fat cells removed through the small cannula are gone for good, but the remaining fat may expand with future weight gain. With good skincare, a healthy diet and regular exercise, patients can enjoy facial liposuction results for many years.
Many patients go on to have face procedures such as a facelift or neck lift to reduce wrinkles and lax skin from natural aging. Facial liposuction won't address sagging skin.
Cost of Facial Liposuction
Liposuction cost varies widely, depending on the treated area and liposuction technology used to perform the procedure. Facial liposuction deals with small, intricate areas and requires a sterile operating room, general anesthesia and a highly skilled plastic surgeon with detailed knowledge of the facial structures. The expenses include anesthesia fees, preoperative testing, recovery garments, hospital or surgical facility fees, necessary medications and the plastic surgeon's fee.
Dr. Reagan and our La Jolla team will provide a cost estimate and review financing options during your facial liposuction consultation. Choosing a board-certified plastic surgeon is critical to your end cost and results. The "cheapest" plastic surgeries are those performed expertly the first time. A less experienced doctor may deliver poor results that require a revision procedure, causing patients to pay twice for their initial desired results.
Non-Surgical Alternatives
Non-surgical alternatives for facial liposuction are available, though they may not provide as dramatic or predictable results. FaceTite technology reduces fatty deposits in the face and neck using radiofrequency-assisted lipolysis to heat the tissues. Fat in the neck and face is liquefied, and the precision heating triggers skin remodeling for the body to create new collagen and elastin for skin tightening benefits and an improved facial contour.
CoolSculpting is another non-surgical liposuction alternative that uses cryolipolysis to freeze and kill fat cells effectively. The body naturally filters out the dead cells for gradual results that reduce fat in the face, under the chin and along the neck. Kybella is an injectable solution that uses deoxycholic acid to break down fat cells and eliminate a double chin.
Contact Dr. Brian Reagan in La Jolla
To learn more about neck liposuction and how it can help you transform your jaw and neckline, schedule a consultation with True Beauty San Diego Aesthetic Surgery & Medicine. Contact us by calling (858) 454-SKIN (7546) or emailing our La Jolla practice today.