Breast Reduction San Diego, CA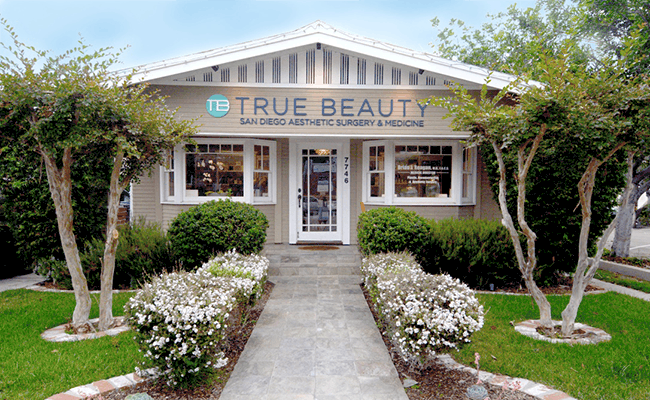 Not all women desire overly large and full breasts. In fact, for some women, enlarged breasts are more of a burden than an asset. Breasts that are disproportionate to the rest of the body can be heavy to move around, and cause embarrassment or emotional discomfort due to unwanted attention or clothes not fitting properly. If you are feeling physical and/or emotional distress due to the size of your overly large breasts, it may be time to consider breast reduction surgery. Breast reduction resizes the breasts and areola-nipple complex to create a smaller bust that is more proportionate with the rest of the body.
Let True Beauty San Diego Aesthetic Surgery & Medicine help you live confidently with lighter and proportionately sized breasts. Continue reading to learn about how breast reduction can relieve you of the physical and emotional weight that comes with enlarged breasts.
QUICK SUMMARY
BREAST REDUCTION
Purpose:
Remove excess fat, tissues, and skin from breasts
Procedure Length:
2-4 hours
Recovery Time
Back to work 1-2 weeks, strenuous activities 3-4 weeks
Final Appearance:
2-3 months
Duration of Results:
Long lasting depending on skin elasticity
Average Cost
$7,000 to $12,000

*Individual patient results may vary. Examples presented are not to be interpreted as a promise or guarantee.
What is Breast Reduction?
Reduction mammaplasty, or breast reduction, surgically removes excess glandular tissue, skin and breast fat to achieve a more proportionate breast size. Many women struggle with a bust that is too large for their body shape. Breast reduction alleviates painful symptoms of macromastia (overly large breasts), such as skin rashes and back, neck and shoulder pain. The procedure also frees patients from clothing limitations and challenges relating to exercising. Excessively large breasts cause physical and psychological distress from the extra weight on the chest. The heaviness may stop some women from running or performing activities that require movements that lead to breast pain and other issues.
Breast reduction has helped many women improve their quality of life and reach a breast size and shape that looks natural and fits their frame. The procedure is typically performed to address medical concerns, but women who don't have symptomatic macromastia may still have breast reduction for cosmetic purposes.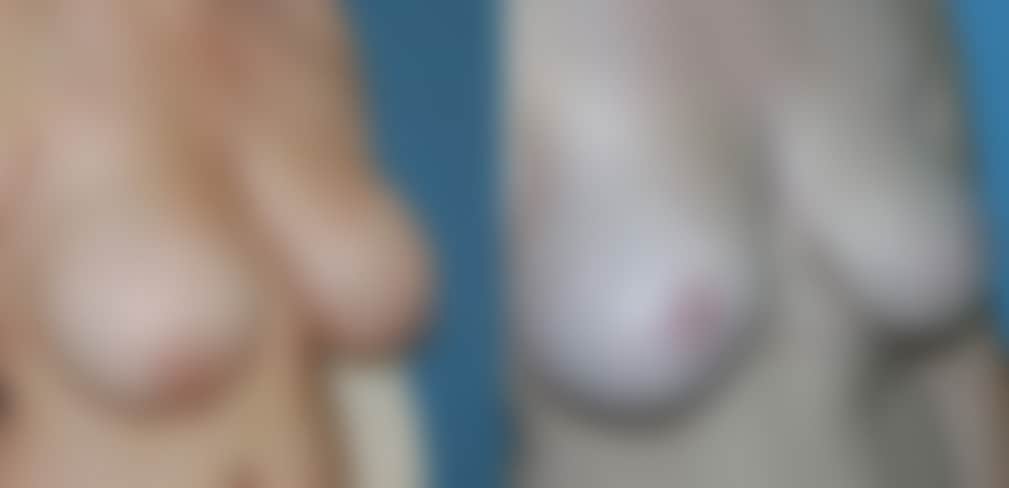 Click to View Before And After Photos
Am I a Candidate?
Breast reduction candidates typically have a history of discomfort caused by large breasts, and the excess breast tissue may affect their self-esteem. Women interested in the procedure need to be physically healthy and non-smokers with realistic expectations. Candidates typically experience various types of pain, shoulder indentations from bra straps, skin rashes or irritation beneath or between the breasts and many more symptoms. Breast reduction is an option for women of all ages, but it is best to wait until the breasts have developed fully.
If you wish to have your insurance provider cover the cost of your breast reduction, they may require medical documentation of your symptoms dating back a year or longer.
Benefits of Breast Reduction
Breast reduction is one of the most gratifying plastic surgery procedures as the benefits can be life changing. Chronic back, neck and shoulder pain substantially decreases as the breasts are no longer too heavy to hold up. Skin chafing and shoulder grooves caused by bra straps digging into the skin are no longer an issue. Mobility is easier and exercise becomes more comfortable and enjoyable.
Breast reduction also relieves emotional discomfort caused by enlarged breasts. With a more proportionate breast size and balanced figure, your self-confidence will soar. You can feel confident wearing flattering clothing and meeting others, without worrying about garnering unwanted attention because of the size of your breasts.
Breast Reduction Procedure
Breast reduction is performed as an outpatient procedure under general anesthesia to ensure your comfort at all times. In standard breast reduction, the surgical incisions are made around the edge of the areola and extending vertically down the front of the breast. The size of the incisions depends on the desired amount of reduction. Excess fat, tissue and skin are removed from the breast to achieve the desired size and shape. If there is a significant degree of sagging (ptosis), we can perform a lift to elevate your smaller, more proportionate breasts higher on the chest.
If necessary, the areola-nipple complex will be resized and shifted higher on the breast mound. Incisions are closed with sutures and a compression garment is placed over the breasts to support the tissues as they heal. Over time, the resulting scars will heal and can be concealed with most bras and bathing suit tops.
Incisions Options
The incisions for breast reduction depend on the amount of tissue removal and other factors. There are three incision types for breast reduction, including:
A circular incision around the areola to access the breast tissue and conceal the incision line with a bra or swimsuit.
A lollipop or keyhole-shaped incision that wraps around the areola and extends down vertically to the breast crease (inframammary fold) for expanded access to excess tissues.
The inverted "T" or anchor approach involves a circular areola incision, a line down to the crease, and a third incision into the inframammary fold. This incision type is typically used for more extensive breast reductions.
Safety Information
Every surgical procedure comes with a degree of risk. You can mitigate some of these risks by choosing a board-certified plastic surgeon who operates at an accredited surgical facility. Breast reduction is a personal decision in which you weigh the benefits of achieving a smaller breast size against the associated risks. Dr. Reagan will discuss the potential complications during your consultation at our La Jolla office, including anesthesia complications, excessive bleeding, blood clots, breast asymmetry, nipple or breast sensation changes, fluid accumulation, poor wound healing, skin discoloration and others.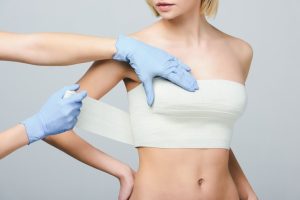 Pregnancy or significant weight gain can impact breast reduction results. Maintaining a stable weight and healthy lifestyle can help you enjoy your new bust size. Be sure to follow Dr. Reagan's post-operative instructions to reduce potential complications and contact our La Jolla office if you have any concerns during your recovery.
Recovery Time
Recovery time from breast reduction varies from patient to patient, but most require one to two weeks off from their normal routines (i.e., work, bending, lifting, exercise). Our team will monitor your healing progress, meet with you for follow-up appointments and advise you on when to resume your regular activities.
Breast Reduction Results
You may notice your breasts are smaller immediately after breast reduction surgery. However, it may take up to a year for your breasts to stabilize, residual swelling to subside and the final results to become visible.
The results of breast reduction can last many years. Be advised that weight fluctuations after breast reduction can alter the size, shape and position of the breasts. The best way to prolong your results is to follow a healthy lifestyle (e.g., diet and exercise) and maintain a stable weight.
Cost of Breast Reduction
The final cost of breast reduction surgery varies based on the complexity of the procedure, including whether a breast lift is included, as well as your anatomical needs and cosmetic objectives. We can provide you with a cost estimate upon meeting with you for a consultation.
Your insurance may cover a portion or all of the cost of breast reduction if the procedure is deemed medically necessary. Breast reduction is deemed a medical necessity if it's performed to reduce chronic back pain, neck pain and other health-related problems due to heavy, overly large breasts. Our True Beauty team can assist you in filing the necessary claims to your insurance company.
BREAST REDUCTION RECOVERY
Patients are sent home with post operative instructions. With breast reduction surgery, drains are often placed and should be emptied as instructed.
One to Two Weeks After Surgery:
Incisions are checked, and sutures are trimmed. Most of the sutures are dissolvable. Limit exercise to just walking. Continue to wear support garment.
Three to Four Weeks After Surgery:
Incisions are checked. Silicone scar therapy is begun. Able to return to gym. Typically, underwire bra during day and soft supportive bra at night.
One to Two Months after Surgery
Most of the swelling should be gone. Patients begin to get an idea of their final results.
In most cases, visible results are seen in 2-3 months, but may continue to improve and heal over next several months.

*Individual patient results may vary. Examples presented are not to be interpreted as a promise or guarantee.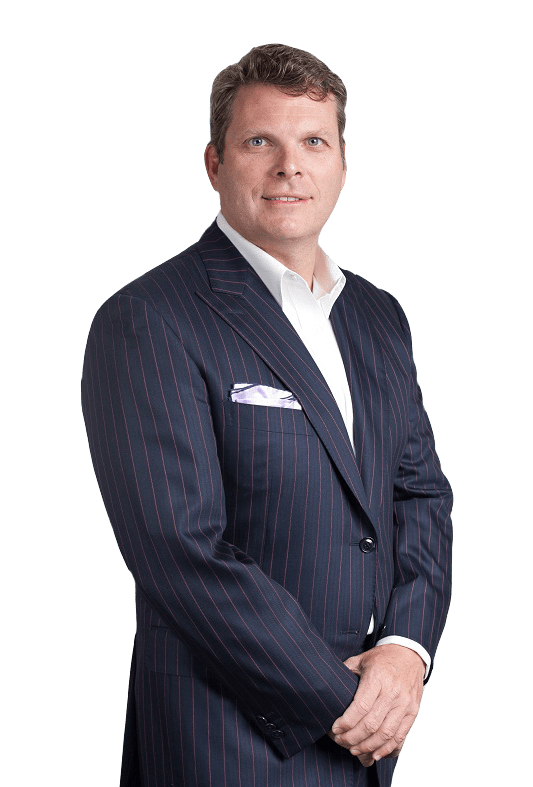 Brian Reagan, MD, FACS
Dr. Brian Reagan is a board-certified plastic surgeon and founder of True Beauty San Diego Aesthetic Surgery & Medicine. Dr. Reagan is renowned for his surgical skills and commitment to patient satisfaction. Dr. Reagan has been featured on local media outlets, including ABC 10, and recognized as one of the "Best Plastic Surgeons in San Diego" by San Diego Magazine, and "Best Plastic Surgeons in La Jolla" by La Jolla Light Newspaper.
Request a Consultation

Breast Reduction FAQs
---
Is breast reduction scarring visible?
Breast reduction does leave some scarring. However, a highly trained and skilled plastic surgeon like Dr. Reagan knows how to create and place incisions to produce the least amount of visible scarring. In addition, your scars will fade over time. Our team will provide you with a list of instructions on how to take care of your post-op scars so they can heal and fade quickly and properly.
When can I start exercising after surgery?
Exercising and other activities that raise the heart rate will be off limits for at least two weeks after surgery. However, we recommend you take short, leisurely walks as soon as you feel ready, as this encourages good circulation. Light-impact exercises may be safe to resume approximately four weeks after surgery, while high-impact exercises may require a six- to eight-week wait period. Ultimately, you should not resume exercise until our doctor clears you to do so. Our team will provide you with guidelines on how to gradually resume your normal exercise routine.
What are the potential side effects and risks associated with surgery?
Normal and temporary side effects of breast reduction include swelling, bruising, soreness and tenderness. Potential risks and complications include infection, bleeding, asymmetry, skin discoloration and unfavorable scarring. The True Beauty team will review all possible risks and complications with you prior to surgery.
Do I need a breast lift, too?
Many women who undergo breast reduction also have a breast lift. Breast lift raises the breast mound higher on the chest wall for a more youthful and perkier appearance. The nipple is also relocated to a higher and normal position on the breast mound. True Beauty can discuss the possibility of incorporating a lift in your breast reduction surgery during the pre-op consultation phase.
Can breast reduction reshape the breast while decreasing size?
Yes, achieving a more attractive upper body profile is a popular benefit of breast reduction surgery.
During the procedure, a surgeon can adjust the symmetry and contour of the breasts, in addition to reducing size. Even the nipple can be changed, shrinking its size to harmonize with the smaller breast volume.
For an even more noticeable change in breast profile, Dr. Reagan can also perform breast lift, which can dramatically improve projection, firmness and aesthetic appeal.
I'm not sure which cup size is optimal for me — how do I decide?
Whether your choice is breast reduction or breast augmentation, a key question to decide is what your post-surgical size should be.
In making this choice, an important variable is the size of your frame; anything out of proportion will inevitably look out of place.
Because breast reduction involves removal of tissue, it is prudent to err on the side of breasts that are slightly larger than what you initially envisage.
This size can be further reduced at a future date, if desired, but choosing a size that you ultimately consider to be too small is harder to reverse. That will typically require the use of implants.
Dr. Reagan will guide you through the decision-making process, providing you with high-tech resources that will allow you to picture every size, such as computer modeling.
Reviewing his extensive album of before-and-after case studies can also help you understand the benefits and limits of the procedure. And he makes the time to answer every question you may have about the procedure, your options and the goals you hope to achieve with breast reduction.
Is breast reduction the same as breast revision?
Breast revision is sometimes called explant surgery, because implants are removed during the procedure. This naturally reduces the size of the breasts, but that is one of the few similarities it shares with breast reduction.
During breast reduction, some of your natural breast tissue is removed to create the breast size and profile you desire.
Women choose explant surgery for a variety of reasons, ranging from medical necessity to simple preference.
Implants may occasionally cause or aggravate existing health conditions, or other side effects may appear months or years after breast augmentation surgery.
For example, implants may drift, rupture, become visible on the surface or damage surrounding tissue. Although these outcomes are not common, they are compelling reasons to seek breast revision.
Will I experience changes with breastfeeding and nipple sensation?
Some patients do find it harder to breastfeed after breast reduction surgery. Dr. Reagan takes care to preserve breast gland function, to the fullest extent possible.
Although it is very uncommon, some patients can lose nipple sensation. As part of your surgery, the nipple typically will be reduced in size to match the size of the smaller breasts.
Five-Star Service
See What Our Patients Have to Say!

Breast Reduction/lift, Tummy Tuck – San Diego, CA
"I was sent to changes plastic surgery through my insurance with sharp and I'm so glad I was! I was referred for a breast reduction that gave me back and shoulder pains since I was 16 years old, and breastfeeding two babies only added to the problem. At my consult I decided to have a tummy tuck as well. The surgery schedulers are awesome and so quick to return calls and help you with anything!"
Learn More about Breast Reduction
True Beauty is committed to making your breast enhancement journey safe, comfortable and successful. To learn more about breast lift, schedule an in-office consultation. Contact us by calling (858) 454-SKIN (7546) or sending us an email today.