Breast Lift San Diego, CA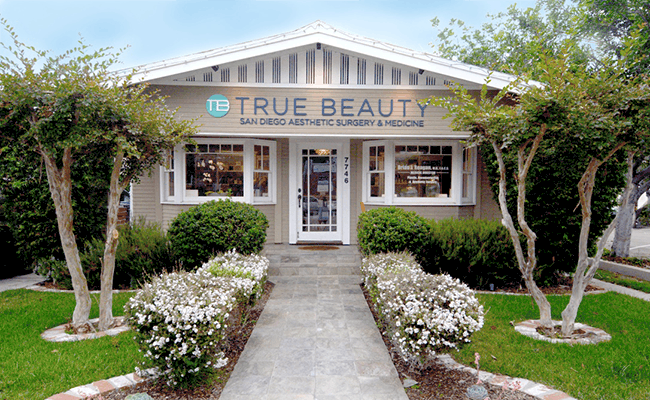 What is a Breast Lift?
Do you long for the days of your youth or before pregnancy and nursing when your breasts were perky? The downward decline of the breasts is one of the most common and inevitable signs of female aging. Fortunately, there is a solution in breast lift. Also known as mastopexy, breast lift corrects breast sag (ptosis) by raising the breasts higher on the chest wall and reshaping them as needed to create a more attractive shape and appearance. But the benefits of breast lift go beyond more youthful and beautiful breasts. With perkier breasts, your bras will fit better and your clothes will hug your figure perfectly. You will look and feel sexier and even younger.
If you are self-conscious or unhappy about the appearance of your breasts, True Beauty San Diego Aesthetic Surgery & Medicine encourages you to learn how breast lift can elevate your breasts and self-confidence.
*Individual patient results may vary. Examples presented are not to be interpreted as a promise or guarantee.
Is it Right for You?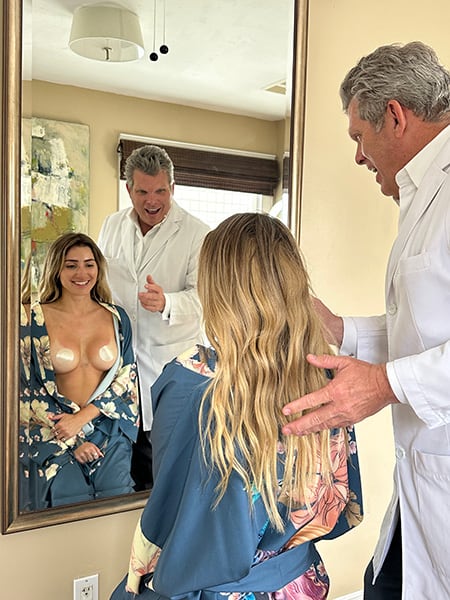 Breast lift addresses a number of cosmetic concerns caused by genetics, the natural aging process and weight fluctuations, including those brought on by pregnancy. Breast lift may be right for you if you have any of the following concerns:
Shapeless, deflated breasts caused by excess, stretched out skin
Downward-pointing nipples that hang below the natural breast crease line
Asymmetrical breasts
Stretched out or overly large areolas
Many women with shapeless, saggy breasts also wish to enhance their breast size. A breast lift with implants combination procedure can simultaneously create fuller and perkier breasts. Our True Beauty team can advise you on the best course of treatment upon evaluating your breasts, aesthetic concerns and goals.
Candidates for breast lift should be in good overall health, non-smokers and maintain a stable weight. Dr. Reagan will discuss your medical history and medications and supplements you may be taking that need to be adjusted or discontinued before and after breast lift.
Benefits of Breast Lift
Breast lift removes excess breast tissue and skin and tightens the remaining structures for a more youthful breast shape and elevated position. The procedure reduces areola size and adjusts nipple location and projection. Breast lift has many benefits, including rejuvenating the breasts after pregnancy, nursing, weight loss or natural aging. This breast surgery can restore a sense of femininity and confidence in overall appearance, especially for women who are self-conscious of the deflated look of their breasts.
The breast lift procedure provides a firmer shape to the breasts. Elongated or deflated breasts are re-shaped with new support from tightened tissues and a higher chest position. Breast lift improves the appearance of the nipples and areolas for natural-looking nipples that point outward and areolas that are proportionate to breast size. Breast lift gives women a more attractive breast contour with a supple, round shape instead of the tubular-like contour of sagging breasts.
Severe breast sagging can cause skin irritation under or between the breasts, leading to redness and painful chafing from the excess skin. Breast lift eliminates these uncomfortable issues.
Patients with breast lift enjoy an overall younger breast appearance with a firmer, elevated bust.
Breast Lift Procedure
The key to aesthetically pleasing and long-lasting breast lift results is a superior surgical technique. Traditional breast lift involves removing excess skin and re-draping the remaining skin higher on the chest wall, bringing the breast tissue with it. But this technique falls short in several ways. First, it puts tension on the incisions, increasing the risk of unsightly scars. Second, the skin is more likely to stretch because it cannot properly support the breasts, causing the breasts to droop and sag once again.
True Beauty uses a breast lift technique in which the breast tissue itself is sculpted and positioned higher on the chest wall. The skin is then re-draped passively, resulting in minimal scars and a longer-lasting result. If needed, the areolas are resized and repositioned higher on the breast mound. Once the procedure is completed, the incisions are closed and a compression garment is placed to support the healing tissues.
Types of Incisions
There are three main types of incision techniques that can be used to perform breast lift. Our plastic surgeon, Dr. Brian Reagan, has spent years honing his surgical technique in order to deliver beautiful and natural-looking results. He will recommend the technique that best suits your unique needs.
Donut-Shaped Incision
The first incision technique involves an incision around the outer perimeter of the areola. Known as the donut-shaped incision, this incision pattern is usually reserved for women with little breast tissue and minimal breast sag who do not require an extensive amount of lifting.
Anchor-Shaped Incision
The anchor-shaped incision (also known as the keyhole incision) is made around the areola, extending vertically down the breast and horizontally underneath the natural crease line. This technique is best suited for women with severe ptosis.
Lollipop-Shaped Incision
The lollipop-shaped incision pattern is made around the outer border of the areola and vertically down on the front of the breast. This is Dr. Reagan's preferred incision technique, as it produces a better breast shape and typically less scarring than the other techniques.
Five-Star Service
See What Our Patients Have to Say!

"I had a breast lift with implants with Dr. Reagan to correct a botched breast reduction I had back in 1994. The other doctor had taken me from a 46 FF or G but it bothered me that the shape wasn't right. Going through life, by the time I had kids and nursed, there was nothing there. Dr. Reagan assured me augmentation after a reduction was something he could perform and it would be a straight-forward procedure. He explained just what needed to be done and what to expect. I am really pleased with the results. He put in silicon implants with anchors. I have minimal scarring, considering this was my second go-around. Dr. Reagan used the same incision site from my reduction surgery. I don't have those dog ears on the side. I had a little pain but nothing drastic. Dr. Reagan even gave me his private number to call with any questions and concerns. I am really happy with Dr. Reagan and the outcome of my procedure."
Safety Information
Having a breast lift is a personal decision that can deliver a more youthful breast position and shape. However, every surgical procedure comes with risks. Many patients feel the potential complications of breast lift are worth pursuing their cosmetic goals, and Dr. Reagan will discuss the potential risks of your breast lift during your consultation. Breast lift risks may include anesthesia complications, excessive bleeding, fluid accumulation, poor incision healing, nipple or breast sensation changes (often temporary), breast asymmetry and more.
Many of the surgical risks of breast lift can be mitigated by choosing a board-certified plastic surgeon with ample experience who performs procedures in an accredited surgical facility, such as Dr. Reagan. Following recovery instructions precisely and contacting our La Jolla office with questions may prevent some post-surgical complications.
Breast Lift Recovery
Dr. Reagan will provide you with a detailed list of instructions to follow during your recovery. Generally, the initial recovery phase takes one to two weeks. Many everyday activities, including work, exercise, bending and lifting objects that are heavier than 10 pounds, are off limits. Bruising, swelling and soreness are normal side effects that will subside over time. Dr. Reagan may prescribe oral pain medication to relieve any discomfort you may feel.
You will meet with our team at True Beauty several times for follow-up appointments. We will monitor your healing and if necessary, make modifications to make your recovery smoother. We will also advise you on when to take off your compression bra, and when it is safe to return to work, as well as resume exercise and other normal activities.
Breast Lift Results
Breast lift results are immediately evident. Women will notice an elevated breast position right after surgery, but post-surgical swelling and incision lines need time to resolve and heal. Final results appear a few months after breast lift surgery when the new breast shape and position have settled, and incision lines fade significantly.
The results of breast lift can last for many years. However, be advised that the breasts will continue to age as normal after surgery, and that the effects of gravity, lifestyle habits and aging can and will affect the improved position and contour of the breasts. The best way to prolong your results is by maintaining a healthy and stable weight. Because future weight gain can sabotage the effects of breast lift, you should plan to have breast lift after you are sure you are done having children.
Not smoking, proper sun protection, eating healthily and exercising are also recommended for maintaining your youthful and perky breasts.

Click to View Before And After Photos
Cost of a Breast Lift
The cost of breast lift surgery varies patient to patient. The final cost of your procedure will depend on several factors, including the extent of surgery, when breast implants are being placed and the type of implants used. We can provide you with an accurate breakdown of the cost after meeting and evaluating your case in person.
Patients are sent home with post operative instructions as well as a surgical bra.
One to Two Weeks After Surgery:
All dressings are removed and changed. Patients are permitted to fully shower after this visit.
Three to Four Weeks After Surgery:
Incisions are checked. Silicone scar therapy is begun. Able to return to gym. Typically, underwire bra during day and soft supportive bra at night.
One to Two Months after Surgery
Patients start to see the final results of the procedure.
On average, visible results are seen in 2-6 months, but may continue to improve and heal over next several months.

*Individual patient results may vary. Examples presented are not to be interpreted as a promise or guarantee.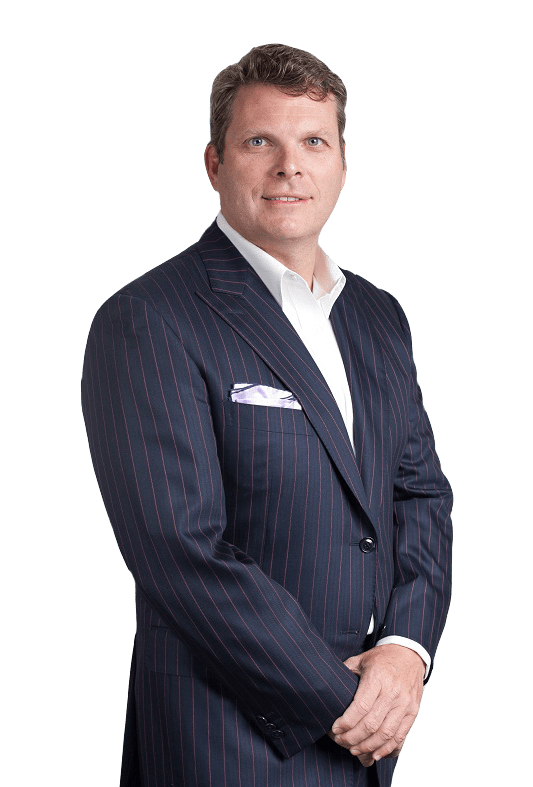 Brian Reagan, MD, FACS
Dr. Brian Reagan is a board-certified plastic surgeon and founder of True Beauty San Diego Aesthetic Surgery & Medicine. Dr. Reagan is renowned for his surgical skills and commitment to patient satisfaction. Dr. Reagan has been featured on local media outlets, including ABC 10, and recognized as one of the "Best Plastic Surgeons in San Diego" by San Diego Magazine, and "Best Plastic Surgeons in La Jolla" by La Jolla Light Newspaper.
Request a Consultation

Breast Lift FAQs
---
Does a breast lift make your breasts bigger?
Breast lift involves removing excess skin and fat to improve the position and contour of the breasts. For this reason, the breasts may decrease in size, but only slightly. Breast lift is not an appropriate procedure for increasing the size and volume of the breasts. If you desire a substantial boost in breast size, breast augmentation — or breast augmentation combined with a lift procedure — may be a more suitable option.
Will a breast lift impact nipple sensation?
Some patients do experience decreased nipple sensation after breast lift. This is generally temporary but in some cases may be permanent.
Can a breast lift affect my ability to breastfeed?
Breast lift does not affect the ability to breastfeed. However, we recommend postponing breast lift until you are done nursing your baby. Weight fluctuations resulting from pregnancy and breastfeeding can stretch the breast skin and alter the cosmetic effects of breast lift.
Is breast lift scarring visible?
Like all surgical procedures, breast lift does leave a degree of scarring. However, Dr. Reagan is a skilled and trained surgeon who utilizes superior incision techniques that result in minimal visible scarring. Post-op care of your scars as they heal is also key. Our team will provide you with a list of instructions to follow to help your scars heal and fade properly and quickly.
Did breastfeeding change the integrity and profile of my breasts?
It's a common assumption that nursing a child is a cause of drooping breasts. The truth is that it is the strain of pregnancy, not breastfeeding, that often creates the appearance of sagging.
Whether a mother plans to breastfeed the child or not, breasts naturally enlarge as the body prepares for nine months of gestation leading up to the moment of childbirth.
When the breasts begin to return to their normal size, the degree of skin laxity will determine whether the skin will also return to its pre-pregnancy tone and integrity.
If your skin lacks sufficient flexibility, the breasts will appear to droop, sometimes resulting in a so-called "pancake" look.
This chain of events will not be influenced by the decisions you make as to whether to breastfeed your infant, and for how long.
How much downtime can I expect after surgery?
Patients typically return to work or school within a week, as long as high levels of physical activity are avoided.
When you first return home, you will be wearing a support bra that will aid in healing, while also supporting tubes that may be needed to drain fluids from incisions. Because this bra will need to be worn for the first several days, your freedom will be limited for up to a week.
What should I expect with swelling?
Swelling and bruising are normal stages of the healing process for breast lift, and indeed for most breast procedures. This can last as long as four months.
During the early days of recovery you will also experience some pain and perhaps numbness in the breast area. This can be successfully managed by medications prescribed by Dr. Reagan.
One way to reduce swelling is to avoid vigorous physical activity, allowing the breasts time and space to heal.
Walking is a good way to get necessary exercise without putting strain on the breasts. Together with drinking ample amount of fluids, it is also a good way to help reduce swelling.
Can breast lift be performed in conjunction with other procedures?
Breast lift is frequently done concurrently with one or more procedures. It is often performed together with breast augmentation with implants, or shortly thereafter.
The reason for this is that while breast implants will increase the size of the breasts, they do not restore the youthful projection and "perkiness" of younger breasts.
Breast augmentation using large implants may aggravate sagging issues, increasing the need for the skin tightening and elevation of the breasts on the chest that breast lift provides.
Breast lift is a popular surgery for women who choose mommy makeover. Mommy makeover may also include:
Liposuction, to target pockets of fat that resist lifestyle changes such as exercise and weight loss.
Tummy tuck, to restore abdominal integrity by repairing muscles that may have separated and to achieve a taut stomach appearance by removing excess skin.
Contact us Today to Schedule a Consultation
True Beauty is committed to making your breast enhancement journey as safe, comfortable and successful as possible. To learn more about breast lift, schedule an in-office consultation. Contact us by calling (858) 454-SKIN (7546) or sending us an email today.

"Tighten loose skin in abs & breasts, been exercising 6 months w/ personal trainer lifting weights & been jogging 2 miles past 2 months. Went from 155 lbs down to 117 lbs which was my pre-pregnancy weight 14 years ago Work I had done all at once: Abdominoplasty upper lower abdomen lipo Breast lift Breast augmentation from natural B cup to C cup implants (270cc)…"