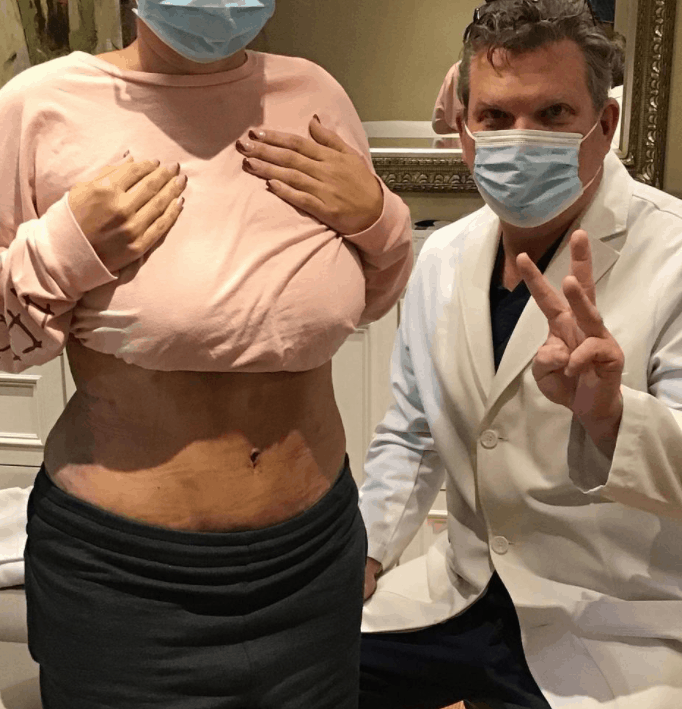 By True Beauty San Diego Aesthetic Surgery & Medicine on November 17th, 2021
When patients start to research plastic surgery procedures, they often discover they are interested in multiple surgeries at once. It is not an unusual request — board certified plastic surgeon Brian Reagan, M.D., regularly treats patients who want to combine procedures. In the hands of a talented surgeon like Dr. Reagan, it is not only remarkably safe, but also convenient. To help patients who are considering having multiple procedures, he shares his thoughts on combining surgeries.
Reasons Patients Combine Procedures
For patients interested in multiple procedures, it is important to note that having them performed on the same day can save a significant amount of time. This applies not only to the number of days a patient will be in the operating room, but also the time needed for recovery. Rather than using vacation days to recover at home on two separate occasions, the recovery times can run concurrently.
Combining procedures can be financially advantageous as well. Patients who pay for anesthesia and facility costs once rather than multiple times save money.
Additionally, many patients who are looking to rejuvenate or transform their appearance are eager to see the results. Rather than gradually working toward the end goal over the course of many months, combining surgeries makes it much easier to debut your new look all at once rather than feeling like a work in progress for an extended period.
Situations Where Dr. Reagan May Recommend Against Combining Surgeries
The primary concern is the condition of your health. While Dr. Reagan will not perform an elective procedure on any patient who he does not deem in good enough condition for it, mitigating health factors may motivate him to suggest separating the procedures out of caution.
Another factor is the amount of time necessary to complete the surgeries. If each surgery takes many hours, combining them may be inadvisable. After five or six hours on the operating table, the risk of complications and bleeding increases.
Patients should also make sure their surgeons have experience performing both procedures before requesting a combination. Surgeons who specialize in breast procedures may not be as talented when it comes to facelift. Ask for proof of work in the form of before-and-after photographs during the consultation. The convenience of having one surgeon perform two or more surgeries is not worth it if it means receiving subpar work.
Speak to Dr. Reagan
The bottom line is that combining surgeries is a safe and wise choice in most situations. The benefit of choosing a plastic surgeon of Dr. Reagan's caliber is that you can trust him to excel at all of your procedures, as well as provide you with an honest, professional opinion as to whether it is appropriate to combine these surgeries. For a consultation with one of San Diego and La Jolla's best, please call (858) 454-7546.