Eyelid Surgery San Diego, CA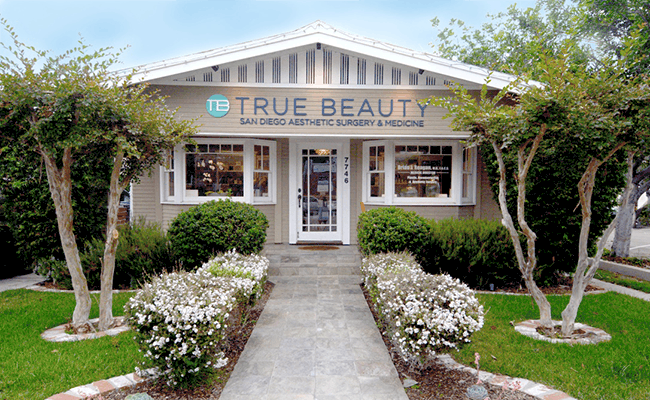 Are heavy, droopy eyelids or bags underneath your eyes making you appear older or more tired than you really are? Let Dr. Brian Reagan gently turn back the clock with blepharoplasty (a.k.a., eyelid surgery). Upper and lower eyelid surgery are intended to eliminate excess skin and fat for smoother and firmer lids. With just a few subtle tweaks, Dr. Reagan can brighten up your eyes, giving your entire face a youthful and vibrant expression.
What Is Eyelid Surgery?
Eyelid surgery is one of the most common plastic surgeries in the United States. The procedure is performed for cosmetic or medical purposes, such as restoring vision impacted by drooping upper eyelids. Blepharoplasty may address the upper or lower eyelids or both for better function and appearance. Loose, sagging skin, puffy upper eyelids, under-eye bags and excess skin and wrinkles around the eyes can all be improved with eyelid surgery.
Am I a Candidate?
You may be a suitable candidate for eyelid surgery if you have:
Excess skin that hangs over the upper eyelids, even to the point that it impairs vision.
Weakened eyelid muscles that cause drooping.
Displaced fat deposits that cause the lower or upper lids to look puffy.
Fine lines and wrinkles on the lower eyelids.
Under-eye bags and dark circles.
Benefits of Eyelid Surgery
Has the passage of time robbed your eyes of their once youthful and energetic appearance? If so, you are not alone. The eyelids are one of the most common areas of concern among individuals who wish to look younger and more beautiful. While skin care products and non-surgical cosmetic treatments may work for a while, they cannot produce the long-lasting benefits that eyelid surgery can.
Also known as blepharoplasty, eyelid surgery corrects droopy upper eyelids, puffy under-eye bags and lines on the lower eyelids. When carefully planned and performed by a skilled and experienced facial plastic surgeon, eyelid surgery can turn tired, aged eyes into bright and energetic ones. And the effects of eyelid surgery are not limited to just the eyes. Following the procedure, your entire facial appearance will look younger and brighter.
Let True Beauty San Diego Aesthetic Surgery & Medicine help you feel like your true self again. With years of experience, our La Jolla plastic surgery practice has helped patients transform the way they look and feel.
Five-Star Service
See What Our Patients Have to Say!

"Dr. Reagan and his staff are very committed to putting each patient first. They are very attentive to an individual's needs and to ensuring the patient is comfortable. I have had 2 procedures completed by Dr. Reagan so far and am extremely happy with my results. He has taken the time to explain everything about each procedure beforehand and is always readily available to answer and questions or concerns after. I would highly recommend Dr. Reagan and his staff to anyone."
Types of Blepharoplasty
Patients frequently present with the complaint that they look "tired". Often this is the result of excess skin and fat around the eyes. This can be corrected with an upper and lower blepharoplasty. Blepharoplasty involves removal of skin and fat through incisions that are easily hidden.
Upper Blepharoplasty: With an upper blepharoplasty, the incision is hidden in the supratarsal crease which is located 4-5 mm above the lash line.
Asian Blepharoplasty: With an Asian blepharoplasty, it is often necessary to create a supratarsal crease.
Lower Blepharoplasty: With a lower blepharoplasty, the fat is either removed from within the eyelid (transconjuctival approach) or from an external approach (subcilliary approach). Extra skin from the lower eyelid is removed with a subcilliary incision.
Laser Treatment: Laser tightening alone may be sufficient to correct minimal skin laxity of the lower lid.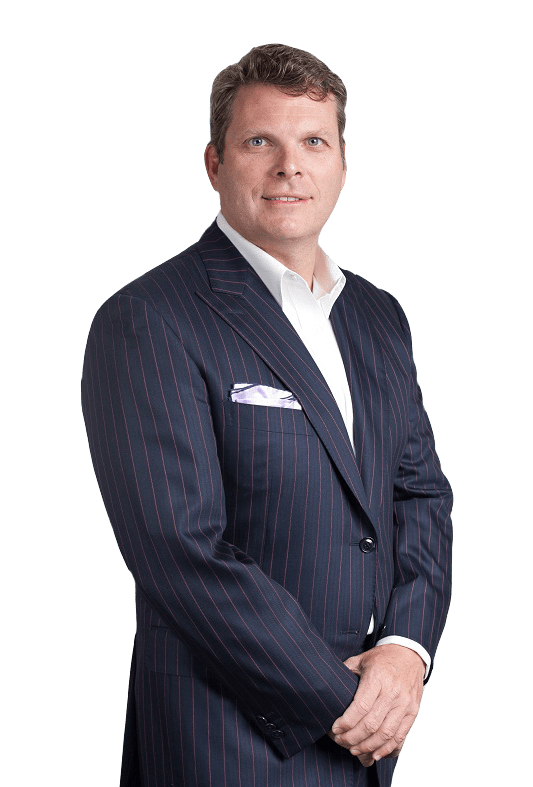 Brian Reagan, MD, FACS
Dr. Brian Reagan is a board-certified plastic surgeon and founder of True Beauty San Diego Aesthetic Surgery & Medicine. Dr. Reagan is renowned for his surgical skills and commitment to patient satisfaction. Dr. Reagan has been featured on local media outlets, including ABC 10, and recognized as one of the "Best Plastic Surgeons in San Diego" by San Diego Magazine, and "Best Plastic Surgeons in La Jolla" by La Jolla Light Newspaper.
Request a Consultation

Procedure Details
Upper Eyelid Surgery
During upper eyelid surgery, tiny incisions will be made in the natural crease lines to avoid visible scarring. Excess fat, skin and tissue are removed as needed. The remaining tissue and fat will be re-sculpted and repositioned to create a lifted, smooth and natural-looking appearance. If necessary, lax muscles will be tightened to restore a clear line of vision.
Lower Eyelid Surgery
Lower eyelid surgery is made using incisions made underneath the lower lash line. Fatty deposits are removed and redistributed as needed and the skin on the lower eyelids is pulled taut. Once completed, the incisions will be closed with sutures.
Safety Information
Post-operative side effects with eyelid surgery are minor and temporary. They include bruising, swelling and soreness in the treatment areas. Dr. Reagan can prescribe oral pain medication to manage any discomfort you may feel.
Potential risks and complications with eyelid surgery include poor wound healing, dry eye, eye irritation, blood clotting, infection, and excessive scarring. Prior to your surgery, Dr. Reagan will discuss with you all potential risks and complications, as well as what steps he takes to minimize their occurrence.
Recovery Time
The initial recovery time for eyelid surgery can range from one to two weeks, depending on your personal healing progress. During this time, you will need to rest with your head elevated as much as possible. Our team will provide you with a detailed list of instructions for you to follow during your recovery. We will also meet with you for follow-up appointments regularly to ensure you are healing safely and quickly.
Eyelid Surgery Results
Brian Reagan, MD, FACS, will design a surgical plan for your blepharoplasty incorporating your cosmetic goals and anatomical needs to deliver beautiful, natural-looking results that give you a youthful, well-rested appearance. Dr. Reagan is a board-certified plastic surgeon with more than 20 years of experience in San Diego. He uses advanced surgical techniques and a patient-based approach to improve your upper or lower eyelids.
You can get a better idea of what your results may look like by viewing our before and after gallery and reading our patient reviews.
When will I see results?
The initial results of eyelid surgery will be apparent once the majority of swelling and bruising have subsided (typically one to two weeks after surgery). However, it can take up to a year for residual swelling to dissipate and the final results of the procedure to become visible.
How long will my results last?
The results of eyelid surgery can last for many years. Living a healthy lifestyle, not smoking, using the right skin care products and using sun protection can prolong the results of eyelid surgery.
How Much Does Eyelid Surgery Cost?
Eyelid surgery is a highly individualized procedure, and thus the cost varies patient to patient. The cost of your eyelid surgery will depend on several factors including whether the upper eyelids or lower eyelids are being treated, the techniques used, and whether another procedure is incorporated into the operation. Generally, the more complex the treatment plan, the higher the cost. Our True Beauty team can provide detailed information about the cost of your procedure during your pre-op consultation.
If your drooping upper eyelids obstruct your vision, your health insurance provider may cover some or all of the cost of blepharoplasty.
Non-Surgical Alternatives
Apart from brow lift, described above, the alternatives to blepharoplasty are non-surgical, and either noninvasive or minimally invasive.
Dermal fillers are a prime example. A series of targeted injections of Bellafill, Restylane, Juvederm or Perlane revitalize the skin around the eyes by adding volume and stimulating the production of collagen, your body's naturally revitalizing protein.
By adding volume under the eyes as well, dermal fillers can improve the appearance of dark circles. This type of under-eye discoloration is usually the result of thinning skin that becomes so translucent that it reveals subdermal blood vessels.
Declining amounts of fat in the area have the same effect. By adding volume, dermal fillers create a cushion under the eyes that cloaks the discoloration below and compensates for the missing fat.
Another way to eliminate the appearance of blood vessels is to target them directly with advanced laser treatment. In addition to reversing leakage from tiny subdermal capillaries, the surgical laser also adds integrity to skin that has taken on a "crepey" appearance.
Fine lines and loss of volume near the eyes can sometimes also be addressed by injections of Botox or Dysport, which relax muscles and relieve the tension that may be causing wrinkles.
Although it is less common, fat transfer can be a solution for some patients. With this technique, fat cells are harvested from another area of the body, purified and then added to the face in small quantities with a series of highly targeted injections.
FAQs
---
Can eyelid surgery be combined with other facial rejuvenation procedures?
Yes, eyelid surgery can be combined with various facial rejuvenation procedures to produce superior results. It is frequently combined with brow lift to address a "hooded" eye appearance worsened by a heavy and sagging brow.
Eyelid surgery can also be combined with facelift to simultaneously address signs of aging on the upper, middle and lower regions of the face. In some cases, combining eyelid surgery with rhinoplasty can enhance facial harmony.
Non-surgical cosmetic procedures such as laser skin resurfacing, dermal fillers and Botox can also be used to complement the results of eyelid surgery.
Dr. Reagan will explore all options with you and help you select the treatment plan that achieves the best results
Will blepharoplasty scars be visible?
Dr. Reagan plans the incisions for eyelid surgery carefully to minimize the amount of post-operative scarring. Typically, upper eyelid incisions are made in the natural crease of the eyelid while the incisions for the lower eyelids are made just below the lower lash line.
Will my insurance cover the cost of eyelid surgery?
Your medical insurance may cover a portion or all of the cost of eyelid surgery if the procedure is deemed medical necessary. Eyelid surgery is considered to be medically necessary if it is performed to remove excess upper eyelid skin and fat that hangs below the lash line and interferes with the line of sight.
Before covering the cost of upper eyelid surgery, insurance companies require proof of a visual test conducted by an eye doctor. Lower eyelid surgery is not covered by insurance.
Why is it important for a surgeon to take a conservative approach to blepharoplasty?
Blepharoplasty involves the removal and tightening of skin. Once the skin is removed, it is not coming back.
That is why it is so important for a surgeon to be cautious when determining the precise amount to excise. Removing too much not only has obvious aesthetic effects but can also result in the development of dry eyes.
In extreme cases, patients may even struggle to completely close the eyelids.
Dr. Reagan's extraordinary surgical precision, as well as the experience he has gained performing hundreds of these procedures, is your assurance that your result will look natural, with the minimum amount of skin removed.
In performing this type of surgery, artistic talent is an important factor as well. Your surgeon needs to have an eye for balance, beauty and proportion to ensure the best possible result.
How do I choose between blepharoplasty and brow lift?
Blepharoplasty is an ideal solution for excess skin and fat in the upper and lower eyelids, and does not alter the shape of the eyebrow.
When sagging has impacted the location of the eyebrow, such as when it has dropped into the eye socket area, brow lift may be more appropriate. Brow lift is also well-suited to address sagging and fat accumulation that has spread beyond the eyelids.
Five-Star Service
See What Our Patients Have to Say!

"I am completely happy with my refreshed looking eyes and repaired chin area. Dr. Reagan and his staff are caring professionals who listened to my concerns and reassured me each step of the way. I have already recommended Dr. Reagan to friends and family who are considering "having something done!" The entire experience was exceptional!"
Schedule an Eyelid Surgery Consultation
Schedule your consultation with Dr. Reagan at True Beauty today by calling (858) 454-7546 or emailing our La Jolla office practice today.