Facelift in

San Diego & La Jolla
San Diego and La Jolla residents trust Dr. Brian Reagan for beautiful, natural-looking facelift results. Known as the gold standard of facial rejuvenation, facelift demands technical skill and an eye for artistry. Dr. Reagan's mastery of surgical techniques and unique understanding of facial anatomy makes him an excellent choice for facelift. He has an undeniable passion for facial rejuvenation procedures, and it shows in his consistently exceptional results.
Facelift Benefits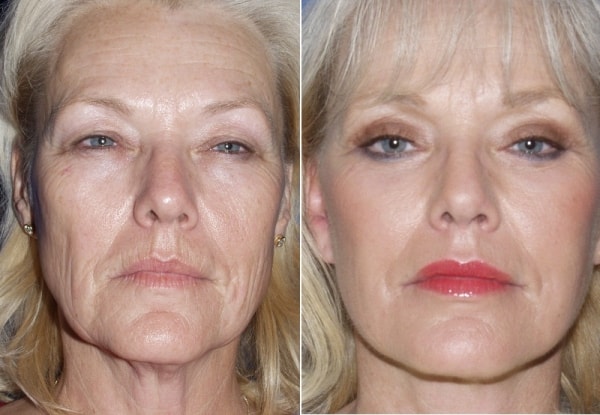 Facelift can help turn back the clock and make you feel like your true self again. Considered the gold standard in facial rejuvenation, facelift comprehensively corrects various facial aging signs in the middle and lower facial areas. Depending on your needs, facelift can correct sagging skin on the cheeks and jawline, creases and wrinkles, jowls and hollowed out cheeks.
At True Beauty San Diego Aesthetic Surgery & Medicine, we pride ourselves in combining the latest surgical techniques with world-class patient care to help each patient achieve their unique facial rejuvenation goals. We invite you to learn more about how facelift can help you look and feel young again.

"Dr. Reagan and his staff are very committed to putting each patient first. They are very attentive to an individual's needs and to ensuring the patient is comfortable. I have had 2 procedures completed by Dr. Reagan so far and am extremely happy with my results. He has taken the time to explain everything about each procedure beforehand and is always readily available to answer and questions or concerns after. I would highly recommend Dr. Reagan and his staff to anyone."
Are You a Candidate for Facelift?
You may be an ideal candidate for facelift if you have one or more of the following signs of aging:
Excess fat deposits underneath the chin and jawline
Wrinkles and fine lines on the middle and lower facial areas
Sunken or hollowed facial areas (e.g., cheeks, the area below the lower eyelids)
Loose, excess skin on the face, cheek and neck areas
Creases along the nose to the corners of the mouth
Displaced fat
Creases along the lower eyelids
Loss of healthy skin tone
Why Choose Dr. Reagan for Facelift Surgery?
He is a graduate of the Plastic Surgery Residency Program at The University of Texas at SouthWestern in Dallas (2000). This program was recently voted #1 Training Program in the country by other Plastic Surgeons (The US News and World Report, 2014). Be assured that Dr. Reagan worked intensely with some of the top facial rejuvenation surgeons in the world before starting his San Diego private practice in 2000. Dr. Reagan created True Beauty to provide a complete array of services to achieve beautiful, natural, facial rejuvenation. Dr. Reagan is routinely selected to present on Facelift Surgery at national and international meetings ( see my profile page.)
Facelift Initial Consultation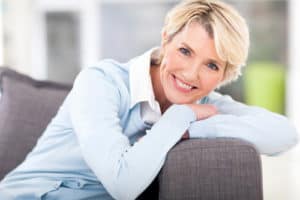 Our plastic surgeon will meet with you individually to evaluate your facial structure and get a good understanding of your aesthetic needs and concerns. Depending on the information gathered, we may recommend you have facelift alone or in conjunction with other facial rejuvenation procedures such as neck lift. In fact, many patients choose to combine facelift and neck lift to achieve a more balanced and proportional facial appearance. During neck lift, loose, excess skin on the jawline and neck is removed, along with any unwanted pockets of fat. The remaining skin is tightened to smooth out noticeable neck bands or lines.
Facelift can also be combined with eyelid surgery, Botox or dermal fillers. All of your options will be discussed thoroughly in order to design the best treatment plan.
Facelift Procedure Details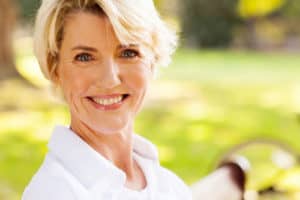 Facelift is as an outpatient procedure, typically performed under general anesthesia. There are several approaches to facelift, and our team will use the method that best addresses your aesthetic needs and produces the least visible scarring.
Traditional facelift is performed using tiny incisions placed along the inside of the hairline and continuing down to the ears. Excess fat is removed while the underlying tissues will be repositioned to create more youthful and proportional facial contours. Lax skin will be excised and the remaining skin carefully pulled taut to create a smoother and tighter appearance. Our plastic surgeon is careful not to pull the skin too tight to avoid an "over done" or unnatural appearance. After all, the goal of facelift is to make you look like a younger version of yourself.

"Dr. Reagan is someone I thank every time I look in the mirror. I look 20 years younger due to my facelift. I appreciate his talent and the dedication he has to helping people. His staff is also kind and professional. I only wish I had gone to him sooner!"
Facelift Recovery
Dr. Reagan will provide you with a detailed list of instructions to follow during your recovery. The doctor will play an active role in your aftercare and meet with you several times to monitor your healing progress.
Immediately after surgery, the treatment areas will be wrapped in soft dressings, which will be removed a few days after surgery. Side effects including soreness, bruising and swelling are normal and should subside over time. Dr. Reagan can prescribe oral pain medication to minimize any discomfort you may feel.
You should plan on taking one to two weeks off from work, as well as other normal activities such as exercising and socializing. During this time, you will need to rest with your head elevated as much as possible. Dr. Reagan will advise you on when you can socialize again, return to work and resume exercise. The majority of swelling will subside within the first few weeks of recovery, and any swelling that remains can easily be concealed with makeup.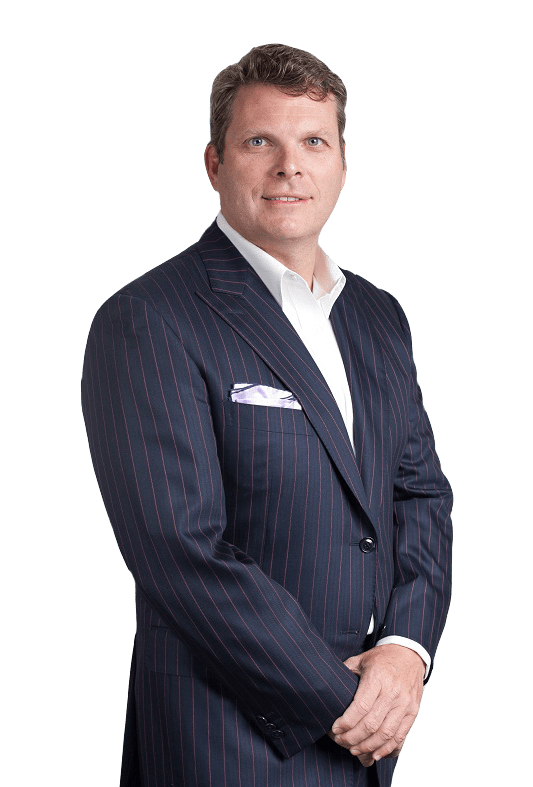 Brian Reagan, MD, FACS
Dr. Brian Reagan is a board-certified plastic surgeon and founder of True Beauty San Diego Aesthetic Surgery & Medicine. Dr. Reagan is renowned for his surgical skills and commitment to patient satisfaction. Dr. Reagan has been featured on local media outlets, including ABC 10, and recognized as one of the "Best Plastic Surgeons in San Diego" by San Diego Magazine, and "Best Plastic Surgeons in La Jolla" by La Jolla Light Newspaper.
Request a Consultation

Facelift FAQs
---
What does facelift surgery not treat?
Facelift does not treat the upper facial area (i.e., the brow, upper and lower eyelids and area around the areas). For these areas, brow lift, eyelid surgery or a combination of the two may be more suitable options. Some patients also choose to combine these procedures with facelift to simultaneously address aging signs on all regions of the face and neck.
In addition, facelift does not treat hyperpigmentation, age spots, uneven skin tone or other similar skin imperfections. Many patients choose to incorporate a skin resurfacing treatment during or after facelift to enhance the tone and texture of their complexion.
True Beauty will discuss all of these options in detail with you during the pre-op consultation phase.
How long do facelift results last?
The results of an expertly planned and executed facelift can last for approximately 10 to 15 years. That said, every patient is different and ages at a different pace. How well you take care of your rejuvenated appearance plays an important role in the longevity of your results. Good skin care habits, including the use of medical-grade skin care products and regular application of sunscreen, can help prolong results. Non-surgical cosmetic treatments like Botox and dermal fillers are also available to touch up your results from time to time.
Will my facelift results be obvious?
Producing beautiful yet natural-looking results is Dr. Reagan's priority when performing facelift. He is careful when lifting and tightening the skin and deep tissues to avoid an "overly pulled" or "wind tunnel" look. In addition, Dr. Reagan uses advanced incision techniques that result in minimal visible scarring. With proper care, these scars will heal and fade dramatically.
How much does facelift cost?
The cost of facelift varies patient to patient. Factors that affect the cost of facelift include the techniques used, whether other procedures are included and the degree of correction desired. A cost estimate for your procedure will be provided following an in-office consultation and discussion of your cosmetic needs and goals.

"Dr. Reagan is by far the best plastic surgeon I've met. I had lower Blepharoplasty and fat grafting done. Im so grateful to him for how perfect the results are. This procedure is very scary, when your dealing with any facial procedure. I had done a bunch of research, got a consult from him, he was honest, confident and informative most of all very comforting. I had talked to a few other surgeons beforehand and just felt like they wanted to make money. Reagan is genuine, and most of all unbelievably talented. If your considering and procedure, I highly recommend you go for a consult."
What are the advantages of combining facelift with a neck procedure?
The neck usually plays an inconspicuous role in our overall appearance. In fact, it's only after a dramatic facial rejuvenation, such as that achieved with facelift, that many patients begin to notice the neck.
By that point, the neck is presenting a contrast — loose, wrinkled or banded skin that is drawing attention away from the newly toned and revitalized complexion above.
That is when many facelift patients begin thinking about neck lift, a combination of surgical techniques that can reverse droopiness by tightening and sometimes excising skin and muscles.
Patients choose among liposuction, cervicoplasty and platysmaplasty, depending on the nature of skin integrity of the neck.
Liposuction, of course, is an ideal technique for removing unwanted fat cells on any part of the body.
Cervicoplasty is effective at removing excess skin, while platysmaplasty also addresses underlying muscles, tightening, trimming or realigning them, thereby eliminating bands and restoring a taut appearance.
If I notice droopiness in a few years, will it be necessary to repeat facelift?
Facelifts are highly effective at resetting the clock, but after a decade or so of rejuvenation, you will again experience some degree of natural sagging of the skin.
At that point, another facelift is not your only option. In fact, each year, new non-surgical or minimally-invasive treatments become available, and Dr. Reagan can help guide you as you choose among the many exciting options.
Dermal fillers are perfect for touch-ups of your revitalized look. There are many products available — some with very specific applications — and all excel at building volume and stimulating the production of collagen.
Some women also choose Botox or a similar neuromodulator to enhance facial smoothness by relaxing subdermal muscles.
And laser resurfacing and radiofrequency energy (RF) treatments harness the power of visible and invisible light to tighten skin, restore tone and texture, and trigger collagen production. RF treatments can also be combined with microneedling to maximize your body's naturally revitalizing healing response.
Do men get facelifts?
Facelift is often thought of as a female-specific procedure, and in fact only about 10 percent of the surgeries are performed on men.
But that share is growing, as men begin to realize what women have always known: that a younger, vibrant appearance can open doors to a wider range of business and social opportunities.
As with rhinoplasty, men approach this surgery with a slightly different set of preferences and expectations.
Men prize an outcome that is subtle, one that builds upon the masculine lines and angles of a man's natural facial geometry. Hiding the scars higher in the scalp is also a consideration, given the likelihood of a shorter hair style or a receding hairline.
Above all, most male patients want to be sure that friends and colleagues will never guess that a plastic surgery procedure is responsible for the new look of vigor and vitality.

"Dr. Reagan is a wonderful combination of excellent technician, clear communicator, and artist. He clearly explained all procedures, options, and risks. I wanted a result that would look amazing, and at the same time be conservative and look totally natural. Dr. Reagan surpassed all expectations and I'm absolutely thrilled with the result. He is a remarkable physician. A bonus is the lovely office and staff."
How to Schedule a Facelift Consult
To find out if facelift is right for you, please schedule a consultation with our expert team. Contact True Beauty by calling (858) 454-SKIN (7546) or emailing our La Jolla practice today.