HydraFacial

La Jolla & San Diego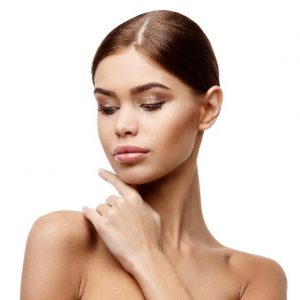 Living in San Diego means we are lucky enough to enjoy great weather practically all year long. Unfortunately, constant sun exposure takes a toll on our skin, in the form of dryness, poor tone and texture, hyperpigmentation and premature lines and wrinkles. At True Beauty San Diego Aesthetic Surgery & Medicine, Dr. Brian Reagan and our med spa team are committed to helping you look and feel your best, no matter what your skin care needs are. If you wish to rejuvenate dull, imperfect skin — without the risks or downtime associated with surgery — the Hydrafacial treatment may be right for you.
What Makes the Hydrafacial Unique
Most skin care products and treatments focus on one of the following: cleansing, exfoliating, hydrating or nourishing. The Hydrafacial is unique in that it does all four and more. The unique spiral design of the Hydrafacial applicator's tip creates a vortex effect that works to simultaneously remove impurities, exfoliate, cleanse, and deliver nourishing ingredients to the skin for long-lasting rejuvenation and protection.
Treatment with the Hydrafacial can be completed in as little as 30 minutes. There is no downtime and patients can apply makeup and resume all normal activities immediately after treatment. It is safe for all skin types and customized to the specific needs of each individual patient. Results can be seen almost immediately, and continue to improve in the weeks that follow. The Hydrafacial has quickly become a popular option among our San Diego and La Jolla patients because of the noticeable and long-lasting results it offers without downtime or pain.
What Can the Hydrafacial Address?
The Hydrafacial can treat various skin concerns brought on by aging, UV damage from the sun and other environmental elements. It can improve the following:
Fine lines
Wrinkles
Uneven skin tone
Dull or dry skin
Age or brown spots
Oily or congested skin
Enlarged pores
Treatment Details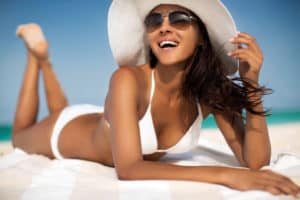 The Hydrafacial treatment consists of three main steps. During the first step, the skin is cleansed and gently exfoliated. This step removes dull or dead skin cells from the outer layers of the skin, making way for younger and healthier skin cells. The next step is applying a blend of glycolic and salicylic acids to loosen debris and dirt from the skin. Gentle suction is used to painlessly remove the debris and dirt. The skin is then saturated with a powerful moisturizer and filled with a soothing blend of peptides, antioxidants and other nutrients to leave the skin refreshed and glowing. A "boost" of serum can be applied at the end of treatment to maximize the effects of the Hydrafacial treatment.
For best results, we recommend repeat sessions. Our team can determine a treatment schedule after evaluating your skin care needs and goals.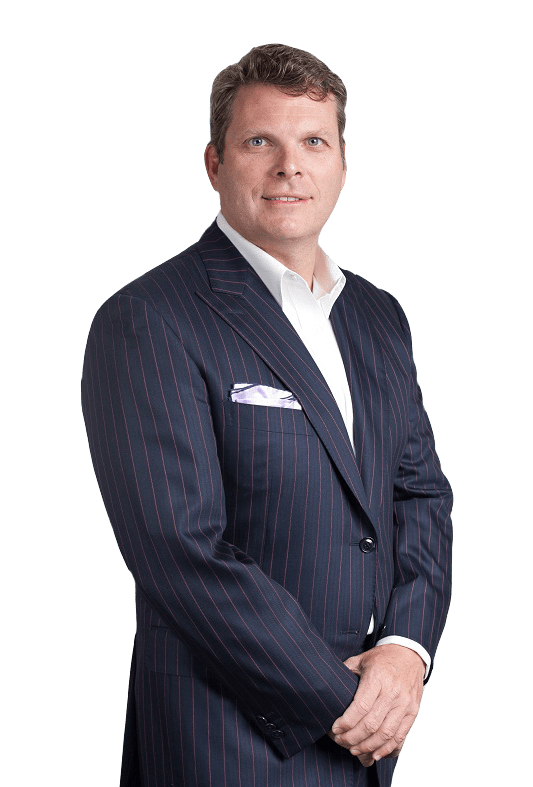 Brian Reagan, MD, FACS
Dr. Brian Reagan is a board-certified plastic surgeon and founder of True Beauty San Diego Aesthetic Surgery & Medicine. Dr. Reagan is renowned for his surgical skills and commitment to patient satisfaction. Dr. Reagan has been featured on local media outlets, including ABC 10, and recognized as one of the "Best Plastic Surgeons in San Diego" by San Diego Magazine, and "Best Plastic Surgeons in La Jolla" by La Jolla Light Newspaper.
Request a Consultation

Let Your True Beauty Shine with the Hydracial
To learn more about the Hydrafacial treatment, or the other skin care treatments we offer, please schedule a personal appointment. Contact True Beauty San Diego Aesthetic Surgery & Medicine today.