Liposuction

San Diego & La Jolla, CA
Do you exercise vigorously and diet but are still not seeing the slim and sculpted body you desire? Liposuction might be the solution you need to achieve your dream body. Considered to be the gold standard in fat removal, liposuction is a safe and effective body contouring procedure with a long track record of proven results.
But the most important decision you will make regarding liposuction is not the technique or technology used, it's the plastic surgeon who will perform the procedure. It is imperative that you choose a surgeon with the right combination of training, skill and experience. And with True Beauty San Diego Aesthetic Surgery & Medicine, you could not be in better hands. Our lead plastic surgeon, Dr. Brian Reagan, has years of experience performing liposuction and delivering consistently safe and natural-looking results. Dr. Reagan along with the True Beauty team will be there every step of the way to ensure your liposuction procedure and experience is truly comfortable and successful.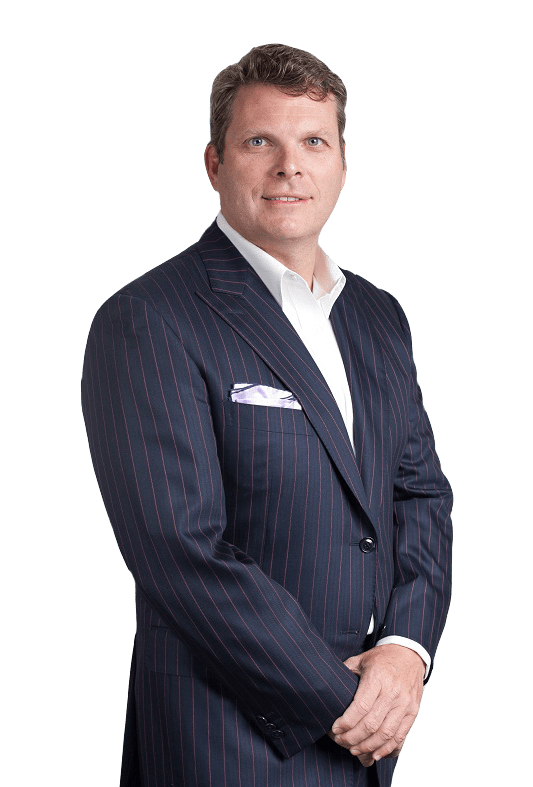 Brian Reagan, MD, FACS
Dr. Brian Reagan is a board-certified plastic surgeon and founder of True Beauty San Diego Aesthetic Surgery & Medicine. Dr. Reagan is renowned for his surgical skills and commitment to patient satisfaction. Dr. Reagan has been featured on local media outlets, including ABC 10, and recognized as one of the "Best Plastic Surgeons in San Diego" by San Diego Magazine, and "Best Plastic Surgeons in La Jolla" by La Jolla Light Newspaper.
Request a Consultation

Are You a Candidate for Liposuction?
Liposuction is designed to remove small, localized deposits of fat that are hard to remove with diet and exercise alone. Liposuction is not a weight loss tool. For best results, you must be near or at a healthy weight and have firm, elastic skin and good muscle tone. If you wish to remove a substantial amount of weight, we may recommend you do so before or instead of liposuction.
Combination Procedures
Liposuction is often combined with lift procedures to simultaneously eliminate fat and loose, excess skin. These procedures include tummy tuck, which removes loose, excess skin in the abdomen and repairs weakened abdominal muscles. Liposuction can also be combined with lower body lift, which targets loose skin on the thighs and buttocks. Our team will create a treatment plan tailored to meet your specific needs following a physical examination and discussion of your aesthetic concerns and goals.
Five-Star Service
See What Our Patients Have to Say!

"I had lipo and bbl at True Beauty and I couldn't be happier! Dr. Reagan and the staff are amazing. Definitely recommend!!"
Liposuction Procedure Details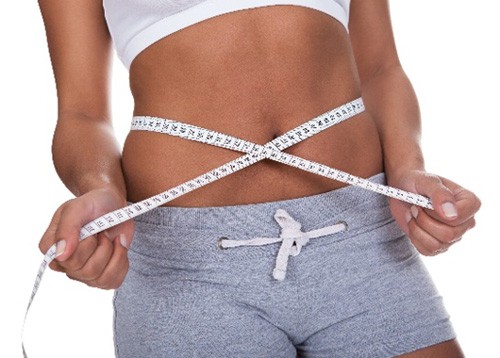 Liposuction is usually performed on an outpatient basis with general anesthesia for your complete comfort. There are a number of liposuction techniques that can be used and our team will recommend the one that best aligns with your needs and goals. Traditional liposuction involves creating a few small incisions in the treatment areas. A thin and hollow tube (called a cannula) is inserted through the incisions and moved back and forth to break up the fatty tissue. The unwanted fat is then removed from the body using gentle liposuction. This process is repeated until all of the unwanted fat is removed. Our team is careful and deliberate in removing the fat in order to produce smooth and proportional results. Once the procedure is complete, the incisions will be closed with sutures.
After your liposuction procedure, you will notice that the treated area looks flatter and firmer. To maintain your results, we recommend you follow healthy lifestyle habits, including not smoking, exercising regularly and eating a healthy diet.
Liposuction Recovery Time
Immediately after liposuction, a compression garment will be placed over the treated area to support the tissues as they heal. For best results (and your safety) you should wear this garment for as long as Dr. Reagan recommends. Sutures will be removed four to seven days after surgery. Mild to moderate swelling and bruising are normal in the days after liposuction. Discomfort and soreness are also to be expected, but can be easily managed with prescription oral pain medication.
Expect to rest as much as possible during the first weeks of recovery. Most patients need to take one to two weeks off from their normal activities, including work and exercise. Short, light walks in and around your house are encouraged as soon as you feel able to do so. Depending on your healing progress, Dr. Reagan may clear you to resume light-impact exercise four to six weeks after surgery, and high-impact exercise at the six- or eight-week mark. Ultimately, you should wait to resume exercise and all other normal activities until you are cleared by Dr. Reagan.
Five-Star Service
See What Our Patients Have to Say!

"I had a wonderful experience with Dr. Reagan. The staff are also caring and are great with financing option. My Lipo and bbl Pain was extremely tolerable and I was able to switch over to Tylenol and / or Motrin after one week. I am already amazed at the wonderful results. and the phenomenal care I have received at True Beauty! I am referring all my friends, coworkers, family and even strangers there. Thank you!"
Liposuction FAQs
---
How much weight can I lose with liposuction?
Liposuction is not a weight loss tool. Instead, the procedure removes small pockets of fat that do not respond to diet and exercise. If you wish to lose a substantial amount of weight or reduce body mass, you should do so through diet and exercise or bariatric surgery instead of, or before, pursuing liposuction.
Does liposuction treat loose skin?
Liposuction does not treat loose skin. Ideal candidates for the procedure are individuals with good skin laxity. However, if you struggle with excess skin in addition to fatty deposits, you may be a suitable candidate for a combination procedure. Liposuction is commonly performed with other plastic surgery procedures, like tummy tuck and body lift, that remove excess skin to refine the body's contours.
Can liposuction help with cellulite?
Liposuction does not treat cellulite. In some cases, the procedure may actually cause cellulite to appear more prominent. If you are concerned about cellulite, we will discuss alternative options that can be performed instead of or in combination with liposuction.
Are liposuction results permanent?
The results of liposuction are considered to be permanent. This is because once fat cells are removed, they cannot regenerate in the treatment area. However, this does not mean that future weight gain in other body areas is not possible. Maintaining a healthy and stable weight is key to prolonging the slimming effects of liposuction for years to come.
What are the side effects and potential complications associated with liposuction?
Temporary side effects after liposuction include bruising, swelling and soreness in the treated area. Dr. Reagan can prescribe oral pain medication to minimize discomfort during your recovery.
Rare but possible complications include unfavorable scarring, poor wound healing, skin numbness, discoloration, infection and excessive scarring. Our team will discuss all possible side effects and risks with you in detail during the pre-op consultation phase.
Is liposuction scarring visible?
Liposuction does leave scarring; however, a qualified, skilled plastic surgeon like Dr. Reagan will be adept with advanced incision techniques that produce the most aesthetically pleasing results and least amount of visible scarring. The incisions that the surgeon makes for liposuction are typically very short. He also places the incisions in natural folds of skin when possible, so scarring is concealed and discreet.
How much does liposuction cost?
The final cost of your liposuction procedure will vary based on the number of areas being treated and the extent of surgery. You will be provided with a cost estimate of your procedure during your pre-op consultation with Dr. Reagan.
What types of fat can liposuction effectively target?
The concept of liposuction is a simple one, and it applies to almost any area of the body: Identify stubborn pockets of fat and suction the cells away using a slender, hollow tube.
Parts of the body that usually feature these unwanted lumps or pockets include the thighs, hips, abdomen and buttocks, as well as some less obvious areas such as the neck, back, arms and, in the case of men, the chest area where so-called "male breasts" may have developed.
How does my genetic profile affect the result?
Your genetic inheritance affects so much of the way your body works, including the elasticity of your skin and your predilection for developing stubborn areas of fat.
Patients with flexible skin will achieve the best result. That is because liposuction will remove volume from under the skin, requiring less surface covering. Supple skin will conform easily to this new shape, but skin that is lax may hang loosely or create folds.
The degree of skin integrity will directly affect your satisfaction with the results of the procedure.
What is tumescent liposuction?
Tumescent liposuction is a state-of-the-art improvement on the time-tested liposuction procedure.
The key difference between tumescent liposuction and traditional techniques is that before the cannula is inserted via a small incision, your surgeon will inject fluid into the fat pocket that is being targeted. This has the effect of loosening the fat, making removal easier and more precise.
What type of anesthesia is used?
There are various types of liposuction, and the complexity of your procedure will largely determine the type of anesthesia that will be recommended.
Some patients seek to target one or a limited number of fat pockets, while others prefer fat removal across a wide area of the body. In the latter case, general anesthesia or IV "twilight" sedation will typically be used.
For more limited fat removal, a local anesthetic may be used. When liposuction is performed exclusively in areas of the lower body, another option to consider is an epidural.
Short procedures may last an hour, with more extensive liposuction lasting up to hours.
How soon will I notice results?
As with many types of surgery, recovery involves a prolonged period of swelling. Because of this, you may not get an accurate sense of your new body shape for several weeks, or even months.
The recovery process requires patience, and the best way to fill the time is to follow your doctor's recommendations on limiting physical activity and give your body space to heal properly.
Recovery is also a good time to reaffirm your commitment to healthier diets, fewer calories, regular exercise and more will power when it comes to resisting fast foods, sweets and unhealthy behaviors such as binging.
These poor lifestyle choices won't bring back the fat that has been removed by liposuction, but they can quickly add volume to the remaining fat cells.
To learn more about liposuction, please schedule a consultation with True Beauty. Call (858) 454-SKIN (7546) or send us an email today.