Mommy Makeover

in San Diego & La Jolla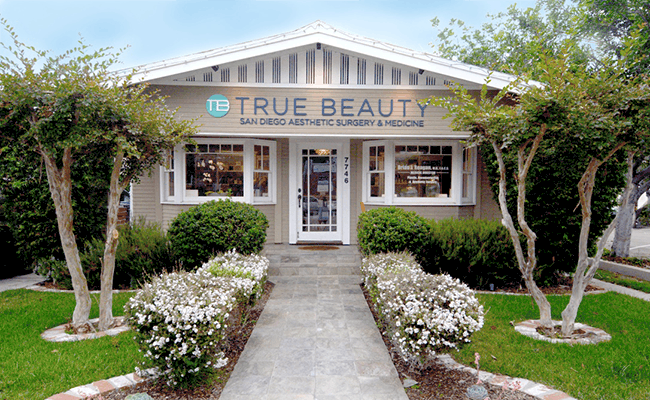 What is a Mommy Makeover?
The term " Mommy Make-Over" gets used often, but some of my patients are a little confused as to what it actually means. And while any procedure that makes Mom look younger could essentially be included, a true Mommy Make-Over more specifically applies to those procedures designed to correct the changes that occur with child birth. And the two areas of the body that change the most are the abdomen and the breasts. So let's start there.
Motherhood is undoubtedly one of life's most rewarding experiences. Unfortunately, pregnancy, childbirth and breastfeeding can take a toll on a woman's body. If you are unhappy with the way your body looks after having children and nursing, True Beauty San Diego Aesthetic Surgery & Medicine can help. Our La Jolla plastic surgery practice offers a special treatment called mommy makeover, which combines body contouring and breast enhancement procedures that aim to restore a woman's pre-baby body. Every mommy is unique and so is every mommy makeover; our expert team will customize your treatment plan to meet your specific aesthetic needs and goals.
What Does Mommy Makeover Address?
Mommy makeover addresses common pregnancy-related changes to the body and breasts, including:
Breasts that have lost volume or become deflated due to weight fluctuations after pregnancy and nursing
Breasts that have lost their youthful and perky position
Oversized or downward-pointing nipples
Asymmetry between the breasts after nursing
Stubborn fat deposits and loose, excess skin on the abdomen
Separated abdominal muscles
Small deposits of fat on the buttocks, thighs, hips or lower back
For optimal results, we recommend you wait to undergo mommy makeover until you are finished having children, as weight gain from future pregnancies can sabotage the results of treatment. You must also wait at least six months after giving birth before undergoing the procedure and six months after you are no longer breastfeeding your children. This allows your body ample time to fully heal from pregnancy and stabilize in weight.
Mommy Makeover Consultation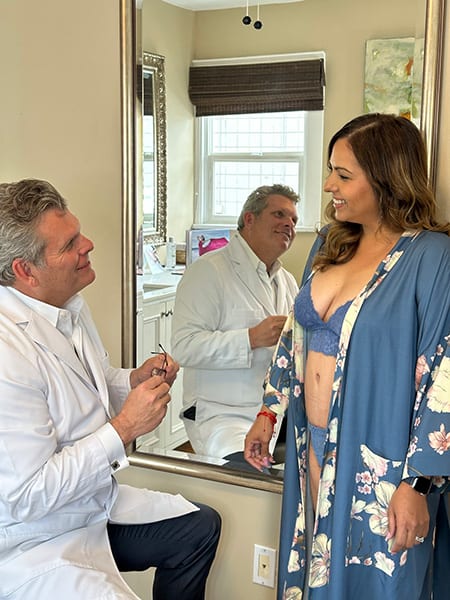 The first step toward mommy makeover is a consultation with Dr. Reagan. The goal of this appointment is twofold: to determine your candidacy for mommy makeover and to work on a personalized treatment plan.
At your consultation, be prepared to answer questions about your health and medical history. Dr. Reagan must determine that you are healthy enough to undergo surgery and gather pertinent information to help him plan a safe operation. Bring a list of current medications, vitamins and supplements you take as well as any drug allergies. If you have relevant medical conditions, be prepared to discuss them.
Also, be prepared to explain your motivation for pursuing mommy makeover and your surgical goals. You may want to describe the areas of your body that you dislike after having children. Dr. Reagan will perform a physical examination of these areas to assess their size and shape as well as your skin quality and thickness. Depending on your surgical goals, he may suggest body sculpting treatments you have not considered. Together, you will craft a surgical plan that addresses your needs.
Dr. Reagan will invite you to ask any questions you have about his experience, mommy makeover or specific procedures included in the treatment. If there is an aspect of mommy makeover that you are concerned about — such as the recovery downtime, costs or scarring — he is happy to address your concerns at length. Dr. Reagan's goal is for you to approach mommy makeover feeling confident in the quality of your care.
Treatment Details
Depending on your areas of concern, your mommy makeover may include a combination of the following procedures:
Fullness and volume are restored to flat and shapeless breasts with the placement of saline or silicone implants. Breast augmentation can also be used to improve symmetry between the breasts.
Breast lift eliminates excess skin and re-sculpts the breast tissue for a more youthful position and shape. The procedure can also be used to relocate the nipples and areolas higher on the breast mound and correct downward-pointing or oversized nipples. Breast lift can be combined with breast augmentation to create fuller and perkier breasts.
Also known as abdominoplasty, tummy tuck eliminates loose, saggy skin, repairs separated or weakened muscles, and removes excess fat from the abdomen. In some cases, tummy tuck can improve the appearance of stretch marks below the navel. The belly button can also be relocated higher on the abdomen.
Liposuction is used to eliminate localized pockets of excess body fat that are resistant to weight loss efforts. The procedure can be performed on the abdomen, hips, thighs, buttocks, upper arms, back and even underneath the chin and on the neck.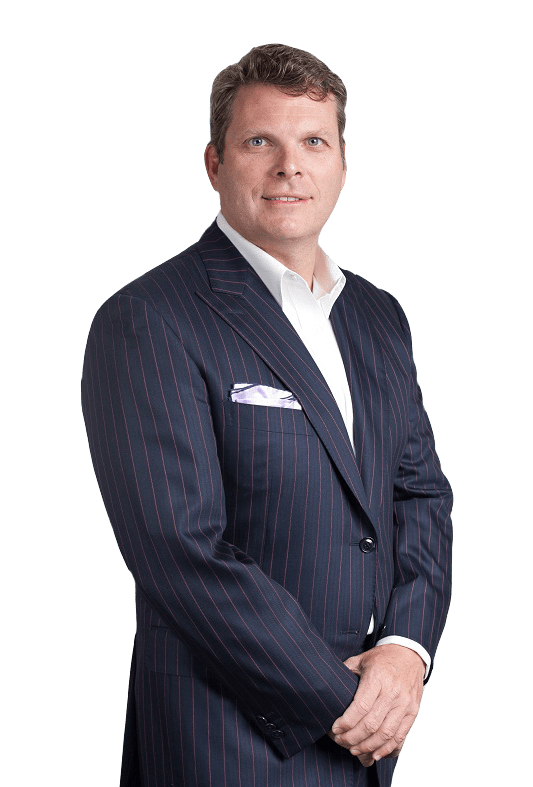 Brian Reagan, MD, FACS
Dr. Brian Reagan is a board-certified plastic surgeon and founder of True Beauty San Diego Aesthetic Surgery & Medicine. Dr. Reagan is renowned for his surgical skills and commitment to patient satisfaction. Dr. Reagan has been featured on local media outlets, including ABC 10, and recognized as one of the "Best Plastic Surgeons in San Diego" by San Diego Magazine, and "Best Plastic Surgeons in La Jolla" by La Jolla Light Newspaper.
Request a Consultation

Mommy Makeover Recovery
Your mommy makeover recovery plays an important role in the success of the procedure. You should anticipate taking one to two weeks off from work, exercise and other normal activities that can strain your body. Engaging in certain activities too soon, including bending and lifting, not only may affect your cosmetic results, but can put you at risk of a serious complication. Dr. Reagan and the True Beauty team will provide you with a detailed list of instructions to follow during your recovery. They will also schedule several follow-up appointments to monitor your healing progress.
Five-Star Service
See What Our Patients Have to Say!

"Dr. Reagan is a wonderful combination of excellent technician, clear communicator, and artist. He clearly explained all procedures, options, and risks. I wanted a result that would look amazing, and at the same time be conservative and look totally natural. Dr. Reagan surpassed all expectations and I'm absolutely thrilled with the result. He is a remarkable physician. A bonus is the lovely office and staff."
Rapid Recovery Mommy Makeover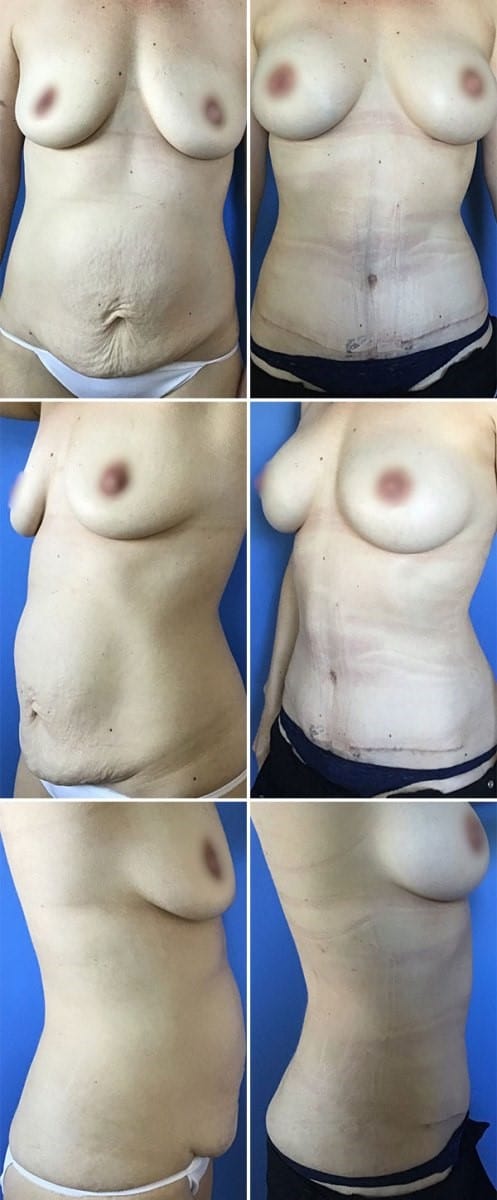 Dr. Reagan has made strides to significantly cut down on the amount of time patients spend recovering from mommy makeover. Tummy tuck is an important component of most (if not all) mommy makeovers he performs. By making deliberate choices during tummy tuck surgery, Dr. Reagan can help patients experience a more comfortable recovery and get back to their normal activities in a timely fashion.
Part of Dr. Reagan's rapid recovery mommy makeover protocol is to refrain from using traditional surgical drains in patients who have tummy tuck as part of their treatment. Being tethered to a network of surgical drains and tubes during recovery prohibits patients from getting up and moving around easily after surgery. After drain-free tummy tuck, patients can shower, get dressed and return to household or professional responsibilities within a short timeframe. There is no need to stay in bed or on the couch for days, waiting to feel good enough to get up and go outside. Drain-free tummy tuck also allows patients to be less reliant on pain medications, which can contribute to constipation and nausea during recovery.
Another way Dr. Reagan has accelerated the recovery from mommy makeovers that include tummy tuck is by incorporating internal progressive tension sutures. The proper placement of these sutures during tummy tuck eliminates pain and pressure on the healing abdominal incision. Progressive tension sutures enable patients to stand up straight, take deep breaths and get off pain medication quickly after surgery.
Thanks to Dr. Reagan's protocol, patients say they feel like themselves again very quickly after mommy makeover.
Mommy Makeover FAQs
---
Should I wait to have mommy makeover until after I am done having children?
While pregnancy and breastfeeding are safe after mommy makeover, there are several advantages to postponing your surgery until you are finished having children. Getting pregnant after your surgery can cause pockets of fat to return to the body and the breasts to lose the sculpted shape and volume gained during mommy makeover. In other words, weight gain and fluctuations like those caused by pregnancy and nursing can reverse the cosmetic effects of mommy makeover. Waiting to have the procedure until after you are certain you are done having children increases your chances of long-lasting results and may possibly help you avoid additional plastic surgery in the future.
How do I maintain my mommy makeover results?
The best way to maintain your slimmer and more attractive mommy makeover physique is through good lifestyle habits. Eating a healthy diet and exercising regularly helps you maintain a healthy and stable weight and thus your beautiful results for years to come.
How visible is mommy makeover scarring?
Mommy makeover does involve scarring. However, an exceptionally trained and skilled plastic surgeon like Dr. Reagan knows how to create and place incisions in such a way as to produce the least amount of visible scarring. The surgeon is known for his superior incision techniques. For tummy tuck, Dr. Reagan creates the incisions low enough on the abdomen that they can be easily concealed by natural creases or underwear. The incisions he makes for liposuction are typically short and he places them in natural creases of the body or other discreet areas to conceal scarring. For breast procedures, Dr. Reagan uses incision patterns that leave minimal scarring. With time and proper care, your scars should fade to the point that they are practically invisible. Our team will provide you with instructions on how to care for your scars so they heal quickly and properly.
What are the risks of mommy makeover?
Dr. Reagan is a highly trained and experienced mommy makeover surgeon with an excellent success rate. Risks are rare but possible, as with any plastic surgery treatment. They include: blood clotting, excessive bleeding, poor wound healing, infection and asymmetrical results. Prior to your treatment, Dr. Reagan will discuss all potential risks and complications. He will also explain the steps he takes to minimize these risks, as well as how he handles complications, in the rare case that one occurs.
What is the cost of mommy makeover?
The cost of mommy makeover varies based on a number of factors, including the specific procedures performed during surgery. Dr. Reagan and the team at True Beauty can provide you with a cost estimate after meeting with you in person and discussing your aesthetic needs and goals.
How long should I wait after childbirth before mommy makeover surgery?
Mommy makeover is a combination of surgeries and is tailored to each patient.
Almost every mommy makeover includes abdominoplasty, commonly known as tummy tuck, and this is an important factor is establishing a timeline for making your decision.
Tummy tuck involves removal of skin and restructuring of abdominal muscles. It is major surgery and requires a significant commitment to recovery.
Mommy makeover may also typically include liposuction and breast lift. Sometimes breast augmentation is added as well.
In general, Dr. Reagan advises that women should wait six months or longer before undergoing tummy tuck as part of mommy makeover. This will give you a more accurate perspective on how much of your body shape has been changed by childbirth.
During this six-month period, your body's remarkable healing powers may provide their own natural solution to some of the concerns you have about your body profile.
This extra time not only helps you make better decisions, it also allows you to prepare mentally and physically.
Pregnancy and childbirth are traumatic events for many of your body's anatomical structures, especially the uterus, abdominal muscles and skin. Allowing your body to heal is the best way to prepare it for a new surgical procedure.
If you are nursing, it is a good idea not to interrupt this important element of your post-pregnancy life, and the strong mother-child bond it helps create.
Does mommy makeover include C-tuck?
It can, but it probably shouldn't.
C-tuck is the colloquial name for tummy tuck surgery that is performed immediately after Caesarean childbirth.
It has become somewhat fashionable among some patients who believe they can jump-start the revitalization process by repairing all damage to muscles and tissue the same day as delivery.
Needless to say, this is a double shock to the system. The body has already endured nine months of stress, ending with the final crescendo of birth.
Adding minutes or hours on the operating table, along with new incisions, is an unnecessary burden for a body that needs time, space and all available energy to heal.
You will also be in need of rest, at once exhausted by the delivery and elated by the sounds and sensations of your newborn, who is also impatiently waiting for that very first meal.
And although you may have decided that this is your last pregnancy, you could easily change your mind in subsequent months. A new pregnancy, of course, can undo much of the restoration that is achieved with mommy makeover.
For all these reasons, the better course is to delay any mommy makeover that includes tummy tuck.
C-tuck not only adds stress to your system, but also creates complications for the surgeon. With the uterus and abdomen in enlarged states, it can be a challenge for the surgeon to judge how much tightening you will require.
Five-Star Service
See What Our Patients Have to Say!

"was turned down by 2 other Doctors that would not recommend me having a 'Mommy Make-Over' done. Dr. Reagan was the only one willing and he did an amazing job -more than I could ever imagine. His positive "Can do & let's do this" type attitude put me at ease. From the beginning throughout the recovery & even now 3 months after he is very informative and displays constant concern, making sure I'm doing well with every follow up appointment. I'm Very Thankful! Definitely a Life Changer!"
Contact True Beauty about Mommy Makeover
For more information about mommy makeover and how it can restore, or even improve upon your pre-baby body, True Beauty invites you to schedule a consultation. Contact us by calling (858) 454-SKIN (7546) or emailing us today.