As the central feature of the face, the nose has the ability to shape the entire facial appearance. When it is oversized, crooked or off-centered, the nose can throw off the harmony of the facial features, in turn leading to low self-esteem or confidence. Rhinoplasty is a surgical procedure that modifies the shape, size and proportions of the nose to enhance facial harmony. When expertly performed, rhinoplasty has the potential to have a tremendously positive effect on one's appearance, confidence and quality of life.
Surgeons are not all equally trained, nor are they equally proficient at all surgeries. Rhinoplasty, also known as nose reshaping surgery, is one of the most demanding and delicate plastic surgery procedures today. As such, it should only be trusted in the hands of a qualified plastic surgeon that possesses the training, skill and experience necessary to achieve beautiful and natural-looking results.
Why Choose Dr. Brian Reagan for Nose Surgery?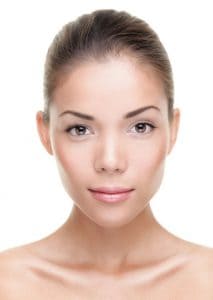 At True Beauty San Diego Aesthetic Surgery & Medicine, Dr. Reagan is truly an expert in performing rhinoplasty. Dr. Reagan trained at The University of Texas at Southwestern in Dallas, which in recent years was voted the top plastic surgery program by U.S. News & World Report and one of the premier centers for rhinoplasty training in the world. UT Southwestern is also home to the annual Dallas Rhinoplasty Symposium, where top rhinoplasty surgeons from all over the world gather to learn about the latest advances in the field. It was here, under the guidance of the nation's top experts, that Dr. Reagan developed his superior skills for rhinoplasty. A published author, Dr. Reagan is regularly asked to lecture on rhinoplasty at national and international conferences. He combines his extensive training with a keen eye for aesthetics. Dr. Reagan is knowledgeable of the intricacies of the nasal structure, and plans and performs each procedure with symmetry, balance and proportion in mind.
Are You a Candidate for Rhinoplasty?
You may be an ideal candidate for rhinoplasty if you are bothered by the appearance of:
Oversized, asymmetrical or crooked nose
Nasal tip that is bulbous, wide, upturned or droopy
Dorsal hump or bump on the nasal bridge
Flared, uneven or oversized nostrils
Wide dorsum (wide nasal bridge)
Breathing problems stemming from structural irregularities
Ideal candidates for rhinoplasty should also be in good overall health and free of medical conditions that can impair healing. Patients should also have reasonable expectations about the procedure and results. Lastly, they should be aware of the risks and possible complications associated with rhinoplasty.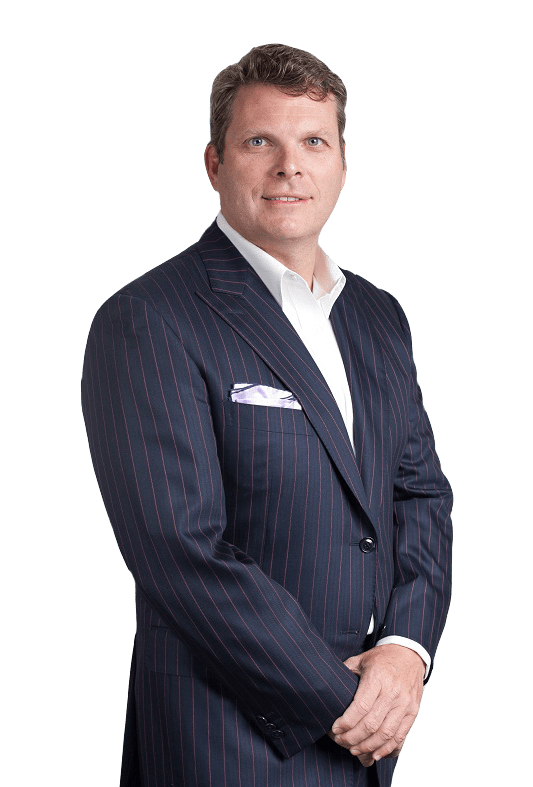 Brian Reagan, MD, FACS
Dr. Brian Reagan is a board-certified plastic surgeon and founder of True Beauty San Diego Aesthetic Surgery & Medicine. Dr. Reagan is renowned for his surgical skills and commitment to patient satisfaction. Dr. Reagan has been featured on local media outlets, including ABC 10, and recognized as one of the "Best Plastic Surgeons in San Diego" by San Diego Magazine, and "Best Plastic Surgeons in La Jolla" by La Jolla Light Newspaper.
Request a Consultation

Your Rhinoplasty Consultation with Dr. Reagan
Your rhinoplasty consultation with Dr. Reagan plays an integral role in achieving the results you desire. The surgeon will perform a physical examination of your nose, noting factors such as the shape, size and existing breathing function. He will also pay close attention to the appearance of the nose in relation to the surrounding facial features and overall facial appearance. It is important for you to be transparent about what you don't like about your nose and what you hope to achieve with rhinoplasty, as it will enable Dr. Reagan to design the best treatment plan for you. Details about the procedure, risks, potential complications and recovery will also be discussed during your consultation.
Open vs. Closed Rhinoplasty
There are two main approaches to performing rhinoplasty: open and closed. The open technique involves creating incisions inside the nostrils, as well as an incision on the thin strip of skin between the nostrils, known as the columella. While the columellar incision does result in a small, visible scar, it also provides the surgeon better visualization and access to the underlying nasal structures, which is helpful when performing complex modifications. Dr. Reagan prefers to use the open technique in rhinoplasty whenever possible.
The closed rhinoplasty technique only requires incisions to be made inside of the nostrils. This results in no visible scarring but the surgeon typically has less visibility and control during the surgery.
Dr. Reagan can discuss with you the advantages and disadvantages of each technique prior to surgery. He will select the technique that best produces your desired outcome.
Procedure Details
Rhinoplasty is an outpatient procedure performed under general anesthesia. Depending on the details of the procedure, Dr. Reagan may reshape the nose by removing cartilage and bone or using a cartilage graft to add volume to the nasal structure. He may also make other changes such as smoothing out a dorsal hump or reshaping and resizing the nostrils. Structural deformities that cause breathing problems can also be addressed.
When he is done making the agreed-upon modifications, Dr. Reagan will close the incisions using sutures and place a nasal splint to protect and support the nose as it heals.
Recovering from Rhinoplasty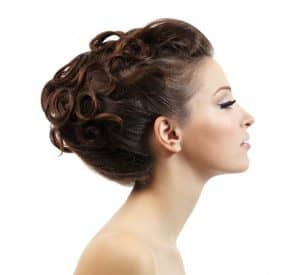 The initial recovery period can take one to two weeks, depending on the extent of surgery and your personal healing progress. Swelling and bruising (including on the area below the eyes) are normal but temporary. You should anticipate taking one to two weeks off of work to rest as much as possible. Your head must be elevated at all times and the eye area should be iced every few hours for the first few days of recovery. Dr. Reagan can prescribe oral pain medication to minimize discomfort. Around the seventh day of recovery, you will return to our office so we can remove the nasal splint and monitor your healing progress.
Most patients are able to resume work and other daily tasks after two weeks. The final results will take between six and 12 months to stabilize.
How Much Does Rhinoplasty Cost?
The final cost of rhinoplasty is dependent on various factors, including the degree of correction being made. If you are undergoing rhinoplasty to improve breathing or address other functional problems, your medical insurance may cover all or a portion of the cost of your procedure. Dr. Reagan and our staff can provide you with an accurate pricing estimate and, if applicable, help you file the necessary paperwork to your insurance company during your in-office consultation.
Learn More About Nose Surgery with Dr. Reagan
It's time to discover your true beauty with Dr. Reagan. For more information about rhinoplasty, please schedule a consultation with True Beauty San Diego Aesthetic Surgery & Medicine. Contact our La Jolla practice by calling (858) 454-SKIN (7546) today.