Rhinoplasty in

La Jolla & San Diego
As the central feature of the face, the nose has the ability to shape the entire facial appearance. When it is oversized, crooked or off-centered, the nose can throw off the harmony of the facial features, in turn leading to low self-esteem or confidence. Rhinoplasty is a surgical procedure that modifies the shape, size and proportions of the nose to enhance facial harmony. When expertly performed, rhinoplasty has the potential to have a tremendously positive effect on one's appearance, confidence and quality of life.

"Dr. Reagan and his staff are very committed to putting each patient first. They are very attentive to an individual's needs and to ensuring the patient is comfortable. I have had 2 procedures completed by Dr. Reagan so far and am extremely happy with my results. He has taken the time to explain everything about each procedure beforehand and is always readily available to answer and questions or concerns after. I would highly recommend Dr. Reagan and his staff to anyone."
Surgeons are not all equally trained, nor are they equally proficient at all surgeries. Rhinoplasty, also known as nose reshaping surgery, is one of the most demanding and delicate plastic surgery procedures today. As such, it should only be trusted in the hands of a qualified plastic surgeon that possesses the training, skill and experience necessary to achieve beautiful and natural-looking results.
Choosing Dr. Brian Reagan for Nose Surgery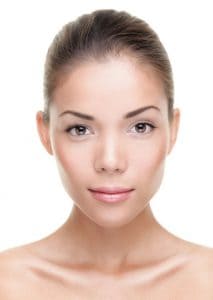 At True Beauty San Diego Aesthetic Surgery & Medicine, Dr. Reagan is truly an expert in performing rhinoplasty. Dr. Reagan trained at The University of Texas at Southwestern in Dallas, which in recent years was voted the top plastic surgery program by U.S. News & World Report and one of the premier centers for rhinoplasty training in the world. UT Southwestern is also home to the annual Dallas Rhinoplasty Symposium, where top rhinoplasty surgeons from all over the world gather to learn about the latest advances in the field. It was here, under the guidance of the nation's top experts, that Dr. Reagan developed his superior skills for rhinoplasty. A published author, Dr. Reagan is regularly asked to lecture on rhinoplasty at national and international conferences. He combines his extensive training with a keen eye for aesthetics. Dr. Reagan is knowledgeable of the intricacies of the nasal structure, and plans and performs each procedure with symmetry, balance and proportion in mind.
Are You a Candidate for Rhinoplasty?
You may be an ideal candidate for rhinoplasty if you are bothered by the appearance of:
Oversized, asymmetrical or crooked nose
Nasal tip that is bulbous, wide, upturned or droopy
Dorsal hump or bump on the nasal bridge
Flared, uneven or oversized nostrils
Wide dorsum (wide nasal bridge)
Breathing problems stemming from structural irregularities
Ideal candidates for rhinoplasty should also be in good overall health and free of medical conditions that can impair healing. Patients should also have reasonable expectations about the procedure and results. Lastly, they should be aware of the risks and possible complications associated with rhinoplasty.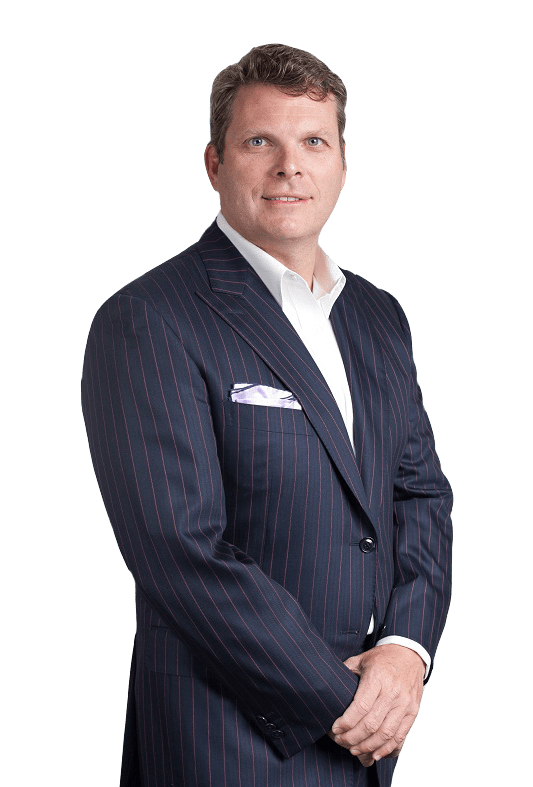 Brian Reagan, MD, FACS
Dr. Brian Reagan is a board-certified plastic surgeon and founder of True Beauty San Diego Aesthetic Surgery & Medicine. Dr. Reagan is renowned for his surgical skills and commitment to patient satisfaction. Dr. Reagan has been featured on local media outlets, including ABC 10, and recognized as one of the "Best Plastic Surgeons in San Diego" by San Diego Magazine, and "Best Plastic Surgeons in La Jolla" by La Jolla Light Newspaper.
Request a Consultation

Your Rhinoplasty Consultation with Dr. Reagan
Your rhinoplasty consultation with Dr. Reagan plays an integral role in achieving the results you desire. The surgeon will perform a physical examination of your nose, noting factors such as the shape, size and existing breathing function. He will also pay close attention to the appearance of the nose in relation to the surrounding facial features and overall facial appearance. It is important for you to be transparent about what you don't like about your nose and what you hope to achieve with rhinoplasty, as it will enable Dr. Reagan to design the best treatment plan for you. Details about the procedure, risks, potential complications and recovery will also be discussed during your consultation.
Open vs. Closed Rhinoplasty
There are two main approaches to performing rhinoplasty: open and closed. The open technique involves creating incisions inside the nostrils, as well as an incision on the thin strip of skin between the nostrils, known as the columella. While the columellar incision does result in a small, visible scar, it also provides the surgeon better visualization and access to the underlying nasal structures, which is helpful when performing complex modifications. Dr. Reagan prefers to use the open technique in rhinoplasty whenever possible.
The closed rhinoplasty technique only requires incisions to be made inside of the nostrils. This results in no visible scarring but the surgeon typically has less visibility and control during the surgery.
Dr. Reagan can discuss with you the advantages and disadvantages of each technique prior to surgery. He will select the technique that best produces your desired outcome.

"Dr. Reagan is a wonderful combination of excellent technician, clear communicator, and artist. He clearly explained all procedures, options, and risks. I wanted a result that would look amazing, and at the same time be conservative and look totally natural. Dr. Reagan surpassed all expectations and I'm absolutely thrilled with the result. He is a remarkable physician. A bonus is the lovely office and staff."
Rhinoplasty Procedure Details
Rhinoplasty is an outpatient procedure performed under general anesthesia. Depending on the details of the procedure, Dr. Reagan may reshape the nose by removing cartilage and bone or using a cartilage graft to add volume to the nasal structure. He may also make other changes such as smoothing out a dorsal hump or reshaping and resizing the nostrils. Structural deformities that cause breathing problems can also be addressed.
When he is done making the agreed-upon modifications, Dr. Reagan will close the incisions using sutures and place a nasal splint to protect and support the nose as it heals.
Rhinoplasty Recovery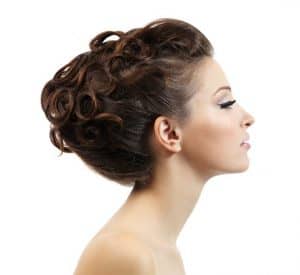 The initial recovery period can take one to two weeks, depending on the extent of surgery and your personal healing progress. Swelling and bruising (including on the area below the eyes) are normal but temporary. You should anticipate taking one to two weeks off of work to rest as much as possible. Your head must be elevated at all times and the eye area should be iced every few hours for the first few days of recovery. Dr. Reagan can prescribe oral pain medication to minimize discomfort. Around the seventh day of recovery, you will return to our office so we can remove the nasal splint and monitor your healing progress.
Most patients are able to resume work and other daily tasks after two weeks. The final results will take between six and 12 months to stabilize.
How Much Does Rhinoplasty Cost?
The final cost of rhinoplasty is dependent on various factors, including the degree of correction being made. If you are undergoing rhinoplasty to improve breathing or address other functional problems, your medical insurance may cover all or a portion of the cost of your procedure. Dr. Reagan and our staff can provide you with an accurate pricing estimate and, if applicable, help you file the necessary paperwork to your insurance company during your in-office consultation.

"I would highly recommend Dr. Reagan!!!! I recently had a rhinoplasty from him. From my first consultation to my final results I have been completely thrilled and impressed. He listened to me and did exactly what I wanted and I couldn't be happier. He has an excellent demeanor and is very reassuring and instilled lots of confidence in me. He has a wonderful bedside manner and went far beyond my expectations. Thank you!"
Rhinoplasty FAQs
Is rhinoplasty the same for male and female patients?
Just as there are anatomical differences between the facial geometry of men and women, there are also differences in the way plastic surgeons apply their surgical technique with rhinoplasty.
Preferences among patients also vary, with men and women often seeking a different outcome. Men usually prefer a more modest reshaping of the nose, and have a strong aversion to a final result that will look "done."
Of course, no patient wants an obvious-looking result or unnatural look, and neither men nor women need have this concern with Dr. Reagan's extraordinary level of surgical expertise.
Beyond these differences, men typically ask for a more prominent nose, and women prefer an elegant and refined nose, which tends to be smaller.
This difference isn't based solely on society's idea of what an appropriate nose looks like, but also basic anatomy. Female noses are generally rounder, with subtle curves and an upward angle near the bulb.
Men have wider features and larger chins, and so a petite nose would look out of place. Male noses have thicker skin, larger nostrils and higher bridges, with fewer contours.
The thicker skin common with men slightly extends the period of post-surgical healing, and is sometimes insufficiently flexible to conform to the outline of a smaller nose. Hiding the surgical scars higher in the scalp is also a priority, as men tend to have shorter hair styles.
What other physical characteristics need to be considered for rhinoplasty?
In addition to thick skin and other variables mentioned above, factors affecting the success of rhinoplasty include very thin skin, which may not sufficiently obscure bone grafts and other surgical changes made below the surface, and age. Middle age patients have less skin flexibility, so the surgery is typically easier, and outcomes better, with younger patients.
Of course, patients need the emotional maturity to make important life-changing decisions. Although rhinoplasty can be successfully performed on patients as young as 15, procedures at such early ages are usually only appropriate in the case of medical necessity.
One complicating factor can be whether the procedure is a patient's first rhinoplasty. If this is a revision, the scar tissue left from the earlier procedure adds a layer of complexity to the surgery.
How long will swelling last after the surgery?
Although swelling will linger for as long as a year, most swelling will be gone in two months, and you can resume most normal activities in about two weeks.
The actual timelines depend in part on the type of procedure. Open rhinoplasty, and any procedure that involved cutting or reshaping bones in the nose, will lead to more swelling and longer recoveries.
Excess swelling can be managed with an injection of a steroid.
Because it takes months for swelling to fully subside, your final result won't be immediately apparent when you look in the mirror.
Patients experience healing differently; in some cases, one side of the nose will heal faster than the other, suggesting asymmetry. Once swelling is gone, the nose will look completely proportional.
The computer imaging models that Dr. Reagan creates at the beginning of the process are a better indicator of the final outcome than what you might see in the mirror during the first few weeks of recovery.
What are some additional benefits of rhinoplasty?
Rhinoplasty offers more than the cosmetic benefits of a well-proportioned nose and flattering side profile. Nose reshaping surgery can remarkably improve the function of your nose, making it easier to breathe. Difficulty breathing through your nose affects how well you rest. Many rhinoplasty patients find they get better sleep after nose surgery and feel awake and alert in the morning. When you feel well-rested, you not only feel better but look better with reduced dark circles under your eyes and a brighter appearance. People who have rhinoplasty for cosmetic or medical reasons may experience increased self-confidence in their personal and professional life because they have a balanced, attractive facial appearance.
How does rhinoplasty improve nose function?
Structural imperfections such as a deviated septum interfere with breathing. The septum is the cartilage located between your nostril structure. Any minor or significant deformity (caused by injury or genetics) may cause congestion, nosebleeds, headaches, sinus infections and sleep disturbances. Breathe easier, rest easier. Your insurance may cover some of the rhinoplasty expenses to correct structural issues with your nose.
What procedures are combined with nose surgery?
Nonsurgical treatments and surgical procedures often complement rhinoplasty. Dermal fillers or Botox can reduce facial lines and wrinkles to add anti-aging benefits to your rhinoplasty results, giving you a refreshed appearance along with a proportionate look. Fat grafting or fat injections can alter chin shape or restore volume to the cheeks and may reduce the number of surgical changes necessary in your rhinoplasty. The facelift, brow lift and eyelid procedures pair nicely with rhinoplasty for complete facial rejuvenation.
Combining surgical procedures reduces your overall downtime because you only need to recover from one comprehensive surgery. Achieve your cosmetic goals in one surgical visit.
What should I expect of my rhinoplasty results?
Our board-certified plastic surgeon, Dr. Brian Reagan, is dedicated to patient satisfaction and is well known for his skill and experience in San Diego. He will customize your rhinoplasty to address your aesthetic and functional concerns. You can view our before and after gallery to see photos of patients and check out our reviews to learn more about what you can expect from nose reshaping surgery.
Will I still look unique?
Dr. Reagan will assess your features and design a surgical plan to preserve your unique appearance while also addressing your concerns about your nose shape or size. The goal is to retain traits you got from your family to avoid losing your ethnic heritage by changing your appearance too much. Our plastic surgeon will improve cosmetic flaws and eliminate structural problems while preserving your natural beauty and unique look.
What are the variations of rhinoplasty?
Nose surgery can improve or eliminate any structural issues that make your face or profile look disproportionate or off-balance. The most common nose variations address problems with the tip (droopy or bulbous), bridge (hump or flat shape) or nostrils (wide or long). Rhinoplasty can also address cosmetic and functional issues from trauma, such as a crooked nose.
Learn More About Nose Surgery with Dr. Reagan
It's time to discover your true beauty with Dr. Reagan. For more information about rhinoplasty, please schedule a consultation with True Beauty San Diego Aesthetic Surgery & Medicine. Contact our La Jolla practice by calling (858) 454-SKIN (7546) today.