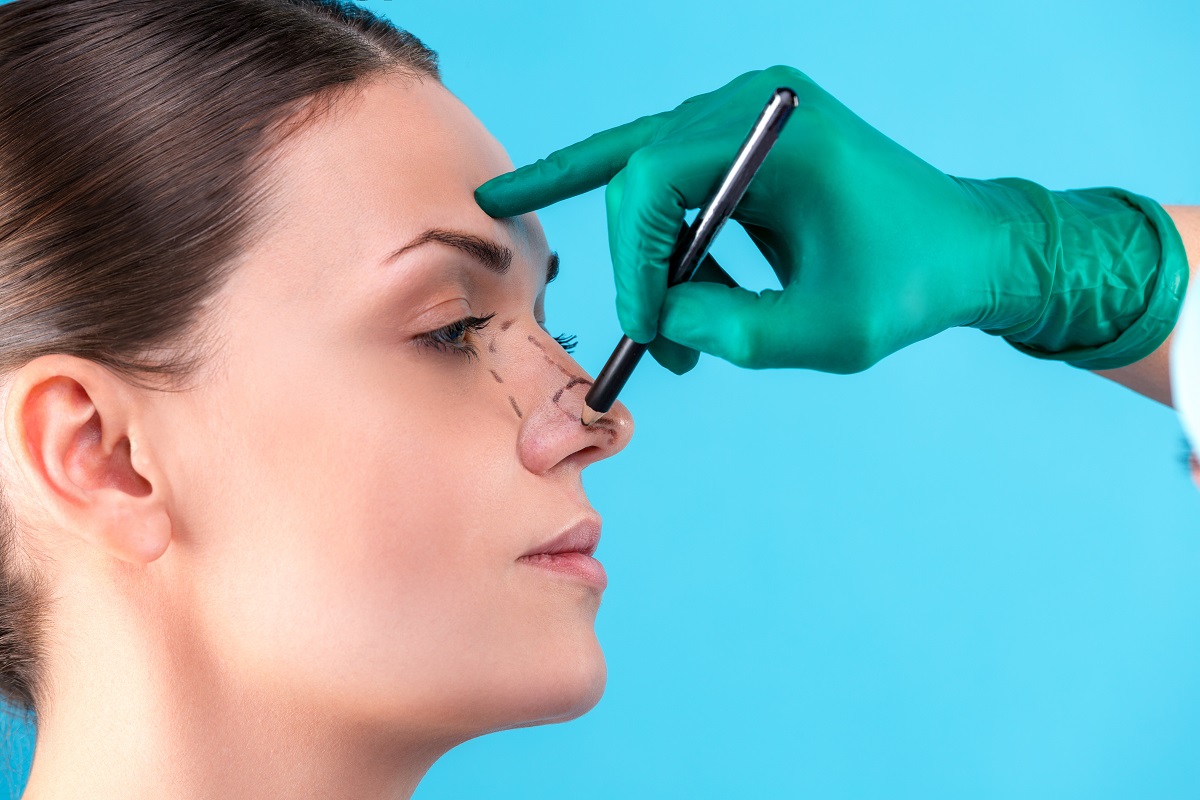 By True Beauty San Diego Aesthetic Surgery & Medicine on July 29th, 2020
It is devastating to undergo a nose job and not achieve the results you want. Perhaps your nose was overcorrected, or maybe the changes made were not dramatic enough. In many cases, revision rhinoplasty offers a second chance at an attractive, natural-looking nose.
Before you commit to undergoing revision rhinoplasty, it is crucial to find a surgeon who has the experience and skill to correct the mistakes from the first procedure and help you attain your goals. Revision rhinoplasty is a particularly challenging procedure because of factors related to the surgical alteration of the nasal structures — so your choice of surgeon is very important. Here, San Diego revision rhinoplasty surgeon Brian Reagan shares his best tips for finding a surgeon who can help you get the nose you want and the confidence that comes with it.
Credentials Are Key
As you research surgeons online, take a good look at their credentials. Identify surgeons who are board-certified in plastic surgery and have special credentials that set them apart from others. As an example, Dr. Reagan completed his plastic surgery residency training at the University of Texas Southwestern Medical Center, a leading center for rhinoplasty training. Also, he has written about his experience with rhinoplasty and had his work published in medical journals. Dr. Reagan's background positions him to successfully perform revision rhinoplasty.
Inquire About Experience and Areas of Focus
Practical experience is just as important as credentials, particularly in surgeries as complex as revision rhinoplasty. Do you want a surgeon who only performs revision rhinoplasty once a year, or one who devotes a significant amount of his or her practice to revision rhinoplasty cases? Plastic surgeons who focus on revision rhinoplasty cases tend to have more developed skills in that area.
Schedule consultations with a few surgeons and ask each about his or her specific experience with revision rhinoplasty. Inquire about how comfortable he or she is operating on a nose that has already been surgically altered.
Look at Before and After Photographs
Before you select a surgeon for revision rhinoplasty, review his or her portfolio of before-and-after revision rhinoplasty photographs. These images will give you an idea of the cosmetic outcomes the surgeon typically delivers. They may make it clear whether the surgeon has the ability to correct your specific problem or whether you should continue your search. Each surgeon has his or her own unique aesthetic sensibilities; it is important that you and your surgeon agree on what looks attractive.
Meet Dr. Reagan
Dr. Reagan is a highly sought-after revision rhinoplasty surgeon serving San Diego and beyond from his La Jolla office. If you are interested in discussing your own revision rhinoplasty needs, please request an appointment with Dr. Reagan by phone or email today.