Brow Lift in

San Diego & La Jolla
Lift heavy brows and enjoy a refreshed expression with brow lift, under the expert care of Dr. Brian Reagan. Brow lift elevates low or sagging brows into a more natural position on the face, restoring a pleasant, approachable look. Dr. Reagan's approach is simply to restore the tissues to where they once were — not stretch them into an unnatural position. Brow lift also minimizes pesky wrinkles and creases along the forehead.
Who is a Candidate for Brow Lift?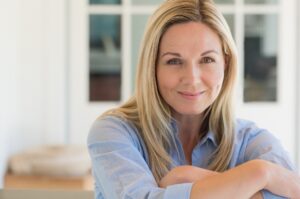 Changes in the skin around the eyes are key signs of aging, and very hard to disguise. Wrinkles, fine lines and furrows give you a tired appearance that can make you look older, far beyond your years.
Your eyes may be the window to the soul, but the adjacent thin, delicate skin is the frame; and every work of art deserves a beautiful, well-crafted frame.
That is the function of brow lift — to dramatically change the appearance of the upper face, from the eyes to the forehead. It smooths out creases, wrinkles and frown lines, restoring a look of vitality.
Lines and sagging skin in the brow area can create a perpetual look of sadness and exhaustion; brow lift reverses this process by resetting the clock on your skin's tone and integrity.

"I had the best experience with Dr. Reagan. The moment I met him I knew I could trust his word and advice regarding my procedure. He knew exactly what to do and I was over the top happy with my results. He gets personal with you and ensures you are comfortable every step of the way. His staff is excellent as well, very friendly and helpful."
Brow Lift Procedure Details
Brow lift involves lifting forehead skin, thereby tightening the brow area and smoothing out the entire upper face. Three to five incisions of approximately one half inch each are made beyond the hairline to achieve this lifting and stretching.
For patients with thin hair or receding hairlines, the incisions and resulting scars can be placed higher. Many patients choose to add eyelid surgery or facelift to their brow lift procedure.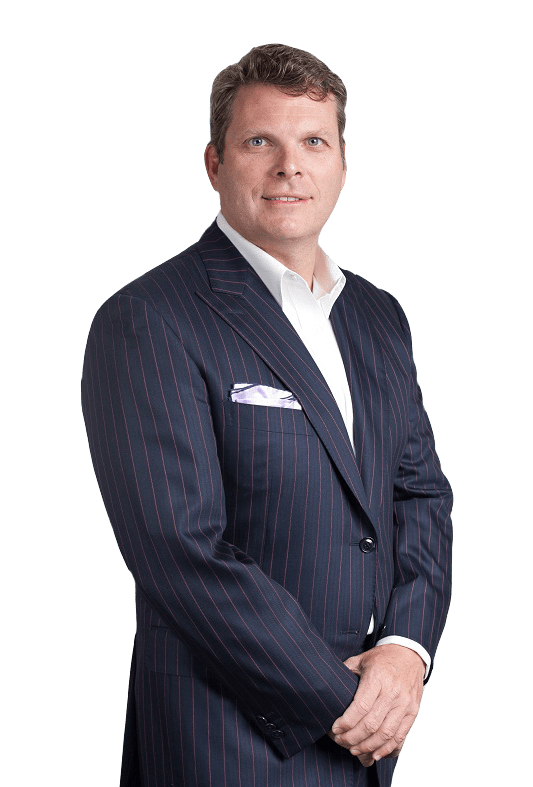 Brian Reagan, MD, FACS
Dr. Brian Reagan is a board-certified plastic surgeon and founder of True Beauty San Diego Aesthetic Surgery & Medicine. Dr. Reagan is renowned for his surgical skills and commitment to patient satisfaction. Dr. Reagan has been featured on local media outlets, including ABC 10, and recognized as one of the "Best Plastic Surgeons in San Diego" by San Diego Magazine, and "Best Plastic Surgeons in La Jolla" by La Jolla Light Newspaper.
Request a Consultation

Keys to a Successful Surgery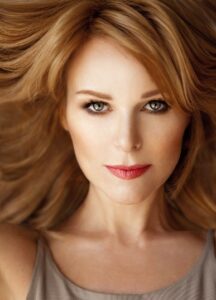 Surgical precision is key to a satisfying outcome with brow lift, but not sufficient. Equally important is the artistic talent and skill of your surgeon.
This is especially true when it comes to achieving natural balance in the brow area. The inner brow must be raised in harmony with the outer brow for a proportionate, natural-looking result. Judgment is another important quality to seek in a plastic surgeon.
Dr. Reagan has the judgment and experience to know that simply stretching skin, without regard to the subdermal muscles and ligaments that often generate wrinkles, will not create a satisfying outcome. He looks at the entirety of your facial geometry, above and below the surface.

"Dr. Reagan and his staff are very committed to putting each patient first. They are very attentive to an individual's needs and to ensuring the patient is comfortable. I have had 2 procedures completed by Dr. Reagan so far and am extremely happy with my results. He has taken the time to explain everything about each procedure beforehand and is always readily available to answer and questions or concerns after. I would highly recommend Dr. Reagan and his staff to anyone."
Injectable Alternatives to the Brow Lift
Brow lift brings immediate, dramatic results, but not every patient is looking for a surgical solution as a first step. Botox and dermal fillers are popular non-surgical choices to enhance facial appearance.
Although these injectables are temporary, lasting from several months to a year or more, they are very effective at softening lines and adding volume.
Dermal fillers have the added benefit of stimulating the production of collagen, the natural protein that gives skin its flexibility, texture and youthful glow.
By contrast, Botox erases wrinkles and smooths skin by relaxing subdermal muscles. Dr. Reagan specifically targets muscles that are creating tension with the brow area and generating frown lines and wrinkles.
Regular injections are required to maintain this new, worry-free look.
Learn More about Brow Lift
For more information on brow lift, please schedule a consultation with Dr. Reagan at the La Jolla office of True Beauty San Diego Aesthetic Surgery & Medicine. Email or call (858) 454-SKIN (7546) today.