Brow Lift in

San Diego & La Jolla
Lift heavy brows and enjoy a refreshed expression with brow lift, under the expert care of Dr. Brian Reagan. Brow lift elevates low or sagging brows into a more natural position on the face, restoring a pleasant, approachable look. Dr. Reagan's approach is simply to restore the tissues to where they once were — not stretch them into an unnatural position. Brow lift also minimizes pesky wrinkles and creases along the forehead.
Who is a Candidate for Brow Lift?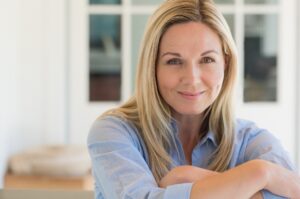 As the brows begin to sag with age, your expression may seem less joyful, even sad or angry.
Lines and wrinkles also begin to form on the forehead and around the eyes.
Brow lift surgery is a solution to both issues, restoring an alert, engaged appearance to your expression and smoothing out frown lines, creases and wrinkles.

"I had the best experience with Dr. Reagan. The moment I met him I knew I could trust his word and advice regarding my procedure. He knew exactly what to do and I was over the top happy with my results. He gets personal with you and ensures you are comfortable every step of the way. His staff is excellent as well, very friendly and helpful."
Procedure Details
During brow lift surgery, Dr. Reagan lifts forehead skin and the brow area to erase lines and eliminate the tired look that sagging skin may have produced.
If "hooding" of your upper eyelids was caused by loose skin in the brow area, brow lift will also improve the appearance of skin around the eyes.
To allow for the surgical lifting of skin, three to five incisions are made beyond your hairline.
These half-inch incisions will heal as scar tissue, and hair will not regrow in this type of scar. If your hair is thin, Dr. Reagan can often place incisions farther from the hairline so that these small patches are not noticeable.
Brow lifts are often done in conjunction with hair transplants, facial fat transfers, eyelid surgery or facelift.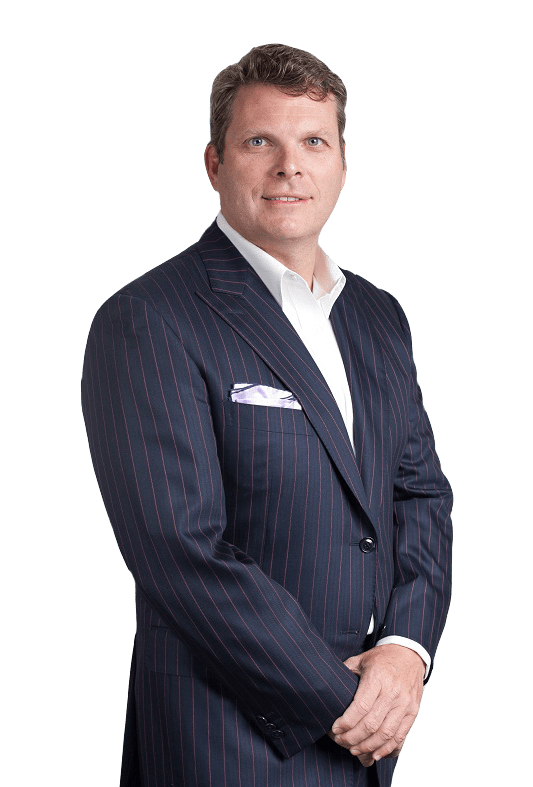 Brian Reagan, MD, FACS
Dr. Brian Reagan is a board-certified plastic surgeon and founder of True Beauty San Diego Aesthetic Surgery & Medicine. Dr. Reagan is renowned for his surgical skills and commitment to patient satisfaction. Dr. Reagan has been featured on local media outlets, including ABC 10, and recognized as one of the "Best Plastic Surgeons in San Diego" by San Diego Magazine, and "Best Plastic Surgeons in La Jolla" by La Jolla Light Newspaper.
Request a Consultation

Keys to a Successful Surgery
With a brow lift procedure, it is important for the surgeon to pay attention to symmetry in the brow area. If the inner brow is raised more than the outer brow, the look will be unnatural.
The key to attaining the precise elevation and symmetry of the brow is the skill, artistry and judgment of your plastic surgeon.
Always look for a surgeon who has performed a procedure many times, and keeps abreast of the latest techniques and medical best practices.
An experienced plastic surgeon will take a comprehensive approach; not simply stretching the skin, but also paying attention to the muscles and ligaments under the skin, and how each surgical change affects overall balance and proportion.
Brow lift will improve the appearance of crow's feet, frown lines and deep lines on the forehead, but not completely eliminate them.
With your brow newly elevated and the skin tightened, you will find yourself raising your brows less often, which is what causes forehead lines.
Brow lift is not permanent, but you should expect to enjoy your relaxed and refreshed appearance for many years.

"Dr. Reagan and his staff are very committed to putting each patient first. They are very attentive to an individual's needs and to ensuring the patient is comfortable. I have had 2 procedures completed by Dr. Reagan so far and am extremely happy with my results. He has taken the time to explain everything about each procedure beforehand and is always readily available to answer and questions or concerns after. I would highly recommend Dr. Reagan and his staff to anyone."
Injectable Alternatives to the Brow Lift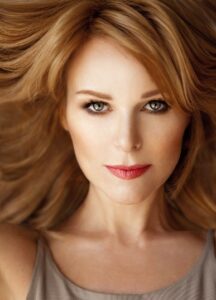 Some patients use Botox or dermal fillers to further soften lines even after brow lift surgery, but many find brow lift has given them a revitalized look that is more natural than that achieved with routine injections.
Botox is a controlled toxin that is injected into facial tissue to relax muscles that are forming or sustaining wrinkles.
It is quick, convenient and avoids the potential complications of a surgical procedure; however, it must be repeated on a regular basis to keep facial muscles relaxed and prevent lines and furrows from returning.
When Botox is used as an alternative to brow lift, it is injected by the surgeon into the muscles that are pulling down on the brow area.
As these muscles relax, they no longer have the strength to continue their tug of war with forehead muscles; this allows the brow to return to a more natural-looking position for the next three to six months.
Learn More about Brow Lift
For more information on brow lift, please schedule a consultation with Dr. Reagan at the La Jolla office of True Beauty San Diego Aesthetic Surgery & Medicine. Email or call (858) 454-SKIN (7546) today.