Deep Plane Facelift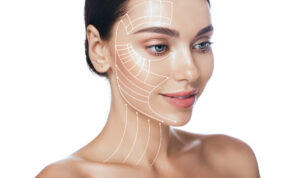 Deep plane facelift is a powerful tool to address moderate to severe signs of aging. The procedure repositions tissues, and releases ligaments, and remodels attachments under the facial tissues for a younger, natural-looking appearance. The superficial musculoaponeurotic system (SMAS) is a thin, fibrous tissue covering the front of the face and neck. The traditional facelift focuses on the SMAS, but deep plane facelift goes under the SMAS to the deeper facial muscles for more face and neck rejuvenation. This surgical approach provides longer-lasting and more dramatic results than other techniques.
Brian Reagan, MD, FACS, is a renowned board-certified plastic surgeon with many years of training and experience. He has published articles in numerous peer-reviewed medical journals on plastic and reconstructive surgery, including wound healing and trauma. His expertise is recognized by his peers and patients, who have named him among the Best Plastic Surgeons in San Diego, Top Plastic Surgeon West, and Top Aesthetic Doctor.
QUICK SUMMARY
DEEP PLANE FACELIFT
Purpose:
Address moderate to severe signs of aging in the face and neck
Procedure Length:
Less than 2 hours
Anesthesia:
General or local anesthesia with IV sedation
Recovery Time
Back to work 2-3 weeks; strenuous activity 6 weeks
Final Appearance:
3 months or up to one year
Duration of Results:
Approx. 10-15 years
Average Cost
$20,000-$30,000

*Individual patient results may vary. Examples presented are not to be interpreted as a promise or guarantee.
Am I A Candidate for Deep Plane Facelift?
Men and women interested in deep plane facelift must be in good overall health and nonsmokers with no history of unfavorable scarring or medical conditions that may complicate healing or increase surgical complications. You may qualify for deep plane facelift if you have moderate to severe signs of aging, including:
Sagging skin in the cheeks and jawline
Sunken cheeks caused by malar fat pad displacement
Deep nasolabial folds around the nose and mouth
Jowling
Facial dimples caused by loose tissues
Deep plane facelift is best for older patients with moderate to severe loose tissues, deep wrinkles, and facial folds. The traditional SMAS facelift may be more appropriate for younger patients (in their late 40s) with moderately sagging cheeks and jowls.
Benefits of Deep Plane Facelift
Deep plane facelift offers significant facial rejuvenation that smooths jowling and sculpts a more defined jawline. The procedure softens nasolabial folds and extends from the lower face into the neck for long-lasting improvements in the neck and chin. The surgical technique resuspends deep facial tissues and structures to avoid a tight or overdone appearance and provide soft, youthful contours. Deep plane facelift provides durable results that last longer than other facelift procedures.
Deep Plane Facelift Procedure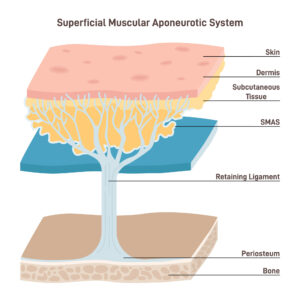 The traditional facelift or SMAS approach lifts the SMAS and tightens the tissues through an incision in the hairline that extends down and around the ear and removes and tightens skin. Deep place facelift uses the same incision but goes beyond the SMAS to reshape the whole face, including the brow, eyelids, mid-face, jawline, and neck. The goal is a heart-shaped appearance that makes you look 12 to 15 years younger.
Deep plane facelift is a more invasive procedure that lifts the skin, facial tissues, muscles, and fat in one continuous section, freeing these tissues by releasing ligaments. Dr. Reagan then elevates sunken fat pads to restore cheek volume and eliminate jowling. He removes loose skin and repositions fat in the neck and jawline. Incisions are closed with sutures that are removed about one week after surgery.
Deep Plane Facelift Recovery
You will have some bruising, swelling, redness, and discomfort for two to three weeks after deep plane facelift because it is a more invasive surgery. Wear your compression garment or bandages continuously for the first 10 days, and sleep with your head elevated. You may start light activity after three days but avoid strenuous activity for up to six weeks. Dr. Reagan will provide post-op recovery instructions that include pain management and outline your follow-up appointments and complications to watch for while you heal at home.
Deep Plane Facelift Results
Most patients look 12 to 15 years younger after deep plane facelift. You will see the most improvement in your midface, jowls, and neck but will have noticeable changes in your lower eyelids and other areas. Deep plane facelift results are durable, but natural aging will cause gradual changes. You can maintain your results with a healthy lifestyle, good skin care and sun protection, and non-surgical treatments to address concerns as they happen.
If you're interested in deep plane facelift, schedule a consultation with Dr. Reagan at True Beauty. Contact our La Jolla, California, office at (858) 454-7546.