Neck Lift in

San Diego & La Jolla
The neck and chin are often the first areas to show aging. Unfortunately, they are also among the hardest areas to sculpt and rejuvenate without surgical intervention. If noticeable neck bands, fat underneath the chin or loose skin are making you self-conscious, neck lift can help. The facial rejuvenation procedure minimizes signs of aging and restores a more attractive and elegant neck contour and jawline.

"I had a fantastic experience at the True Beauty clinic. Ever since I step foot into the clinic, I was greeted by such a friendly staff that made me feel safe and at home. My procedure went more than perfect thanks to Dr. Reagan, I wasn't in ANY pain and was extremely comfortable throughout my surgery. My healing process went perfect as well. No pain whatsoever and was able to do pretty much everything! Everything ended up stunningly! I would one hundred percent recommend their services."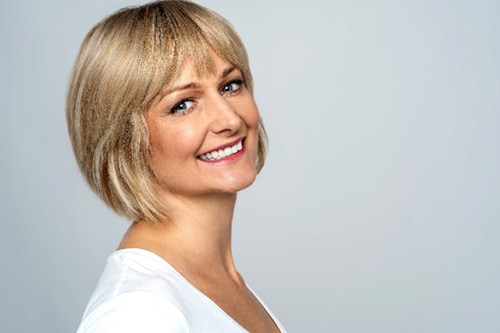 The key to a successful neck lift procedure is to work with a facial rejuvenation surgeon that possesses experience, skill and an artistic eye for natural-looking results. At True Beauty San Diego Aesthetic Surgery & Medicine, our plastic surgeon Dr. Brian Reagan is renowned for his true expertise in facial rejuvenation, including neck lift. With your unique aesthetic needs and goals in mind, Dr. Reagan and the entire team at True Beauty can make you feel confident about your jaw, neck line and overall facial appearance again.
Are You a Candidate for Neck Lift?
Neck lift may be right for you if you are bothered by any of the following:
Loose, excess skin on the chin and along the jawline (often called a "turkey waddle")
Submental fat (also known as "double chin")
Horizontal neck bands or lines
Neck lift can be performed alone or in conjunction with other facial rejuvenation procedures such as facelift. Many patients choose to combine neck lift with facelift in order to achieve the most comprehensive results, including a proportional and harmonious facial appearance. Your neck lift will be tailored to meet your specific needs.
Procedure Details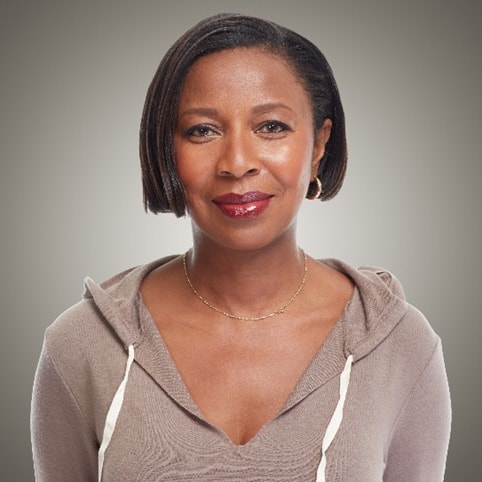 Neck lift surgery with True Beauty is performed as an outpatient procedure, typically under general anesthesia. To begin, incisions will be made in the neck region and under the chin. The exact length, position and pattern of the incision will depend on your anatomy and cosmetic concerns. After making the incisions, we will remove excess skin and alter the neck muscles and underlying tissues as necessary. Unwanted fat will be removed with liposuction techniques, creating a more slender-looking neck area. Once the modifications are completed, the incisions will be closed and the treatment area will be dressed with bandages.
Neck Lift Recovery
The initial recovery time for neck lift can take one to two weeks, during which you will need to take time off from work and other normal activities. Our trusted team will provide you with a detailed list of instructions for you to follow and will also meet with you regularly to ensure you are healing properly.
After you have fully recovered from your procedure, you will notice that the jawline has more definition, and your double chin, jowls and fatty bulges are gone. The skin on the neck and along the jawline will look firmer and smoother. If your neck lift has been combined with another facial procedure, the results will be more transformative.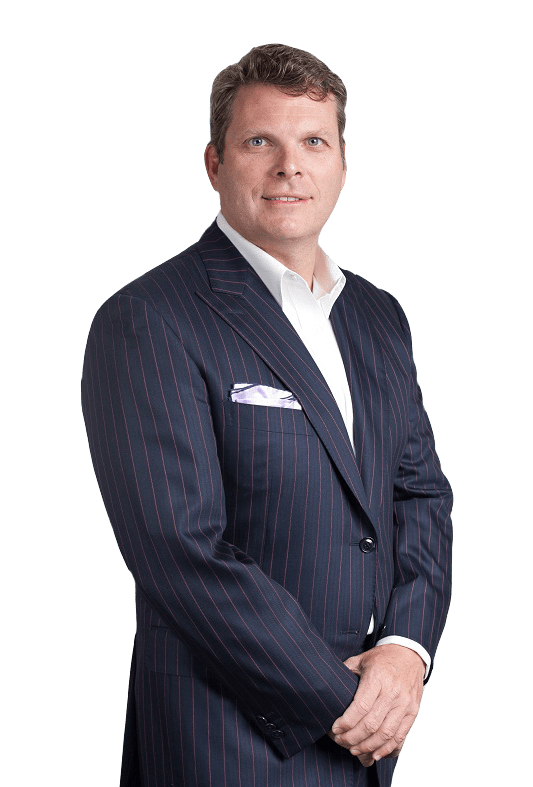 Brian Reagan, MD, FACS
Dr. Brian Reagan is a board-certified plastic surgeon and founder of True Beauty San Diego Aesthetic Surgery & Medicine. Dr. Reagan is renowned for his surgical skills and commitment to patient satisfaction. Dr. Reagan has been featured on local media outlets, including ABC 10, and recognized as one of the "Best Plastic Surgeons in San Diego" by San Diego Magazine, and "Best Plastic Surgeons in La Jolla" by La Jolla Light Newspaper.
Request a Consultation

Neck Lift FAQs
---
Should I combine neck lift with facelift?
Combining neck lift with facelift is a good option if you are bothered by aging signs on the middle and lower regions of the face, in addition to those on the neck and along the jaw line. Facelift addresses sunken or hollow facial areas in the middle region, as well as jowls, deep creases along the base of the nose and mouth, and loss of elasticity and muscle tone on the middle and lower facial areas.
Can a neck lift treat fat?
Neck lift focuses on removing loose skin and tightening the underlying tissues for a firmer and smoother appearance. The procedure does not treat fat. However, Dr. Reagan can incorporate liposuction into your neck to remove unwanted fatty deposits and create a more attractive neck and jawline.
What is the ideal age for neck lift?
The majority of neck lift patients are aged 40 and older. However, every patient ages at a different pace. Due to genetic factors, lifestyle habits and environmental factors, some individuals may benefit from having the procedure done at an earlier age.
When will neck lift results be visible?
While the initial results of neck lift will be visible immediately after surgery, the final results may take several months or up to a year to become apparent. This is how long it takes for residual swelling to disappear.
Are neck lift results permanent?
While neck lift can produce remarkable, long-lasting results, it cannot stop the aging process. Factors such as gravity, genetics, weight gain and the loss of collagen and elastin over time can lead to muscle tone loss and cause the skin to sag after neck lift. The best way to prolong your results is to maintain a healthy and stable weight, eat a well-balanced diet, exercise regularly and practice proper sun protection. Dr. Reagan can provide you with more tips on how to maintain your neck lift results.
What are the side effects and potential risks associated with neck lift?
Minor and temporary side effects from neck lift include bruising, swelling and soreness in the treatment area. Any post-operative discomfort can be managed with prescription oral pain medication.
All surgical procedures involve some degree of risk. Potential risks and complications with neck lift surgery include infection, poor wound healing, blood clotting and excessive scarring. Before your procedure, Dr. Reagan will review with you all potential risks and complications. He will also explain the preventative measures he takes to avoid these risks, as well as how he handles complications, in the rare case that one occurs.
Can my insurance cover the cost of a neck lift?
Since neck lift is considered to be an elective cosmetic procedure, it is not covered by medical insurance.
Why do patients choose neck lift?
Patients who are thrilled with the results of facelift sometimes begin to notice the appearance of neck skin. While the face projects an image of youthfulness and vitality, your neck may be broadcasting your real age. Loose, wrinkled neck skin may present a noticeable contrast with your rejuvenated facial appearance.
Does neck skin age at the same rate for everyone?
Genetics and lifestyle play a role in determining when and how quickly your neck will begin to show signs of aging. If you were born with skin that lacks flexibility and resilience, you may develop neck skin that sags, creates folds, or hangs loosely.
This is especially true in the case of patients who have lost a great deal of weight: skin that lacks suppleness will not shrink sufficiently to conform to the reduced volume of a slimmer neck.
Which surgical techniques can improve the appearance of the neck?
Liposuction, cervicoplasty and platysmaplasty (neck lift) are the main surgical solutions for improving the appearance of the neck. Liposuction removes fat, cervicoplasty eliminates excess skin and platysmaplasty goes even deeper by tightening or excising neck muscles.
For liposuction, Dr. Reagan will make a small incision below the chin. He will remove fat with precision and an eye to aesthetic balance, being carefully not to over-correct.
With cervicoplasty, skin is cut and lifted after incisions are made under the chin and behind the ears. The skin is permanently held taut with special sutures.
Platysmaplasty is indicated when sagging neck muscles create a "banded" appearance. During this surgery, Dr. Reagan will tighten, realign and sometimes remove a portion of the neck muscles that have lost integrity. As with cervicoplasty, permanent sutures will keep the muscles taut and smooth.
Schedule a Neck Lift Consultation
To learn more about neck lift or the other facial rejuvenation procedures we offer, please schedule a consultation with True Beauty. Contact us by calling (858) 454-SKIN (7546) or emailing our La Jolla practice today.