Breast Augmentation

in La Jolla & San Diego
For many women, their breasts play an important role in their confidence and how they feel about their overall appearance. Unfortunately, a number of factors, including genetics, pregnancy, weight fluctuations and the natural aging process, can lead to the decline in shape and volume of the breasts over time. For other women, having larger and fuller breasts has been an almost life-long dream. If any case, breast augmentation with a board certified plastic surgeon like Dr. Brian Reagan, can help.
Why Choose Dr. Brian Reagan for Breast Augmentation
At True Beauty San Diego Aesthetic Surgery & Medicine, Brian Reagan, MD, FACS is an expert in performing breast augmentation and is known for his meticulous and patient-based approach. His years of advanced training and experience have led the plastic surgeon to develop an advanced surgical technique that leads to beautiful and natural-looking results with minimal scarring. Dr. Reagan is able to consistently deliver exceptional results by personally working with each individual patient. With Dr. Reagan, you can rest assured that your needs, goals and personal preferences will be carefully considered and applied when Dr. Reagan plans and performs your breast augmentation procedure.
Are You a Candidate for Breast Implants?
You may be a suitable candidate for breast augmentation if you have:
Naturally small breasts
Breasts that have lost their shape and volume due to pregnancy, breastfeeding, weight fluctuations, aging
Asymmetrical breasts
In addition, you must be in generally good health before undergoing breast augmentation. This includes not smoking and being free of medical conditions that can impair healing. You must also have reasonable expectations about the procedure and results, as well as understand the risks and possible complications associated with breast augmentation. For your safety and satisfaction, Dr. Reagan and the team at True Beauty will thoroughly evaluate your health and other candidacy requirements before recommending breast augmentation.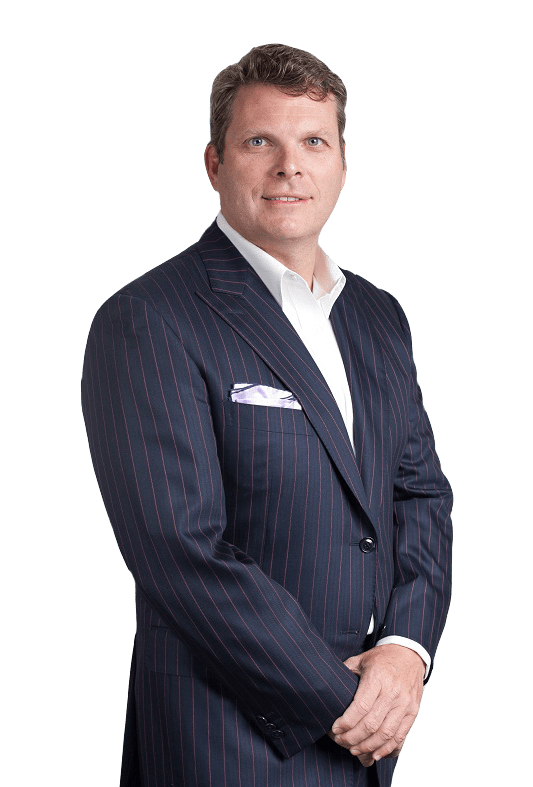 Brian Reagan, MD, FACS
Dr. Brian Reagan is a board-certified plastic surgeon and founder of True Beauty San Diego Aesthetic Surgery & Medicine. Dr. Reagan is renowned for his surgical skills and commitment to patient satisfaction. Dr. Reagan has been featured on local media outlets, including ABC 10, and recognized as one of the "Best Plastic Surgeons in San Diego" by San Diego Magazine, and "Best Plastic Surgeons in La Jolla" by La Jolla Light Newspaper.
Request a Consultation

Can You Also Benefit From a Breast Lift?
If, in addition to small or deflated breasts, you are bothered by noticeable breast sag (ptosis), Dr. Reagan may recommend combining breast augmentation with lift surgery. Breast lift repositions the breast mound higher on the chest wall for a more youthful and perkier appearance. During breast lift, loose, excess breast skin is removed and the breast tissues are reshaped. The nipples and areolas are also reshaped and repositioned on the breasts, if necessary. Breast augmentation with lift is a great option if your breasts appear shapeless and saggy following pregnancy, breastfeeding or weight loss, or as a result of genetics or aging.
Your Breast Augmentation Consultation
The first step in breast augmentation is a private consultation with Dr. Reagan, during which your health will be discussed and a physical examination will be performed. You will also be able to review before-and-after photos of Dr. Reagan's previous patients so you have a better idea of what results to expect. In addition, Dr. Reagan has an implant sizing kit available at his office, so you can "try on" differently sized implants and better visualize your results.
After discussing with you your needs, goals, details of the procedure and recovery, Dr. Reagan will design a treatment plan tailored specifically for you.
Choosing Your Breast Implants
Selecting the right breast implants involves more than just implant size. Together with Dr. Reagan, you will make decisions on the following:
Filling: Saline vs. Silicone
Saline Implants
Breast implants are filled with either a saline solution or silicone gel. Saline implants are placed on the chest and then filled with the saline solution. As a result, saline implants typically require a smaller incision than that used to place silicone gel implants, which come pre-filled by the manufacturer. Another advantage of saline implants is that when an implant leaks or ruptures, it immediately becomes noticeably deflated as the body safely absorbs the saltwater solution.
Silicone Implants
Silicone gel implants are preferred by many women because the filling material better mimics the look and feel of natural breast tissue than saline implants. Dr. Reagan also offers highly cohesive silicone gel implants, also known as "gummy bear implants," which provide even more natural-looking results. A disadvantage of silicone gel implants is that ruptures and leaks are harder to detect as the implants mostly retain their shape if the shell experiences a complication.
Shape: Round vs. Anatomical (Teardrop) Shape
Breast implants are available in round or anatomical shapes. Round implants have equal projection in the upper and lower poles of the breast, while anatomical shaped implants add more fullness at the bottom of the breast, resembling the sloped curve of a natural breast. Should a round implant rotate in the breast pocket, the appearance of the breast is not affected. On the other hand, anatomical shaped implants provide the most natural-looking shape but once rotated in the breast pocket, can lead to an irregular breast shape.
Texture: Smooth vs. Textured Implants
Both saline and silicone gel implants can be either smooth or textured. Smooth breast implants move within the breast pocket, allowing for the most natural movement of the breast. Textured breast implants consist of a more rough outer shell, which keeps the implant in place. This is an advantage particularly for anatomically-shaped implants that, if rotated, can create an irregular breast appearance.
Breast Augmentation Procedure Details
Breast augmentation is performed as an outpatient procedure under general anesthesia. To begin, Dr. Reagan will create surgical incisions to place the implants. The incision patterns Dr. Reagan may use to place your implants include:
Perioareolar: incision is made around the outer perimeter of the areola
Inframammary: incision is created horizontally underneath the natural fold of the breast
Transaxillary: incision is created in the armpit area
Implants can be placed in front of or behind the chest muscle, depending on various factors including your anatomy, lifestyle and personal preferences. Once the implants are properly positioned and Dr. Reagan has made all of the agreed-upon modifications to the breasts, he will close the incisions using sutures and dress the treatment area with soft bandages and an overlying surgical bra.
Breast Augmentation Recovery
The initial recovery period for breast augmentation can take one to two weeks. Soreness and swelling are normal during this time. Any discomfort you may feel can be managed with prescription pain medication. You will need to refrain from normal activities until Dr. Reagan clears you to do so, including bending, lift, and exercise, as your mobility will be limited. Most patients are able to return to work and resume most normal activities after two weeks. While the initial results of breast augmentation are visible soon after surgery, it can take up to a year for the final results to become noticeable.
How Much Does Breast Augmentation Cost?
The cost of breast augmentation varies from patient to patient depending on several factors, including the type of implant used and whether the operation includes a breast lift. Dr. Reagan and our staff can give you an accurate estimate of your breast augmentation procedure following an in-office consultation.
Five-Star Service
See What Our Patients Have to Say!

"I had a body lift, breast augmentation, tummy tuck and arm lift. Post opp day 3 I was able to sit up on my own and be alone at my house with my 3 year old and no assistance. I went to 5 consults Dr Reagan was my fifth. I knew he was the right doctor then I saw his quote and was sold. Not only did I like what he had to say his prices beat everyone else by thousands. I am extremely pleased with my body and recovery I am no on day 18 with almost zero discomfort."
Breast Augmentation FAQs
How will the feel and firmness of my breasts change?
This will depend to some extent on the type of implant you choose. Silicone gel implants are often preferred by women who want the most realistic feel. Saline is essentially salt water, and so it is naturally less dense.
As a result, it moves around more inside the implant. The feeling is completely comfortable, but this characteristic means that a saline implant will feel less like a natural breast.
If your surgeon inserts the implant behind the chest muscle and stretches the surface by filling it with additional saline, the consistency of a saline implant can be enhanced, resulting in a more natural feel.
In general, implants add firmness to breasts, improving strength and integrity. Very large implants may increase the likelihood of future sagging, however.
In such cases, Dr. Reagan may recommend that breast lift be performed in conjunction with breast augmentation.
Will I need to stay in a hospital?
Breast augmentation is an outpatient procedure that takes one to two hours. Patients usually receive either general anesthesia or IV sedation, sometimes referred to as "twilight" sedation.
Will I have scars?
Scarring is a consequence of surgical incisions, and so some scarring is unavoidable.
Dr. Reagan takes a conservative approach, employing the most advanced and least invasive techniques. This high degree of precision and skill results in the shortest scars.
Although sometimes implants can be inserted through inconspicuous areas, such as under the arm pit, in most cases patients receive an incision at the base of the breast and around the circumference of the nipple. This allows for the most accurate positioning of the implant and the most secure placement.
Scars fade over a period of up to a year after surgery.
During recovery, there are some steps that patients can take to ensure optimal healing, which will reduce the appearance of scars. Dr. Reagan will explain these steps as part of your surgical consultation.
What are some of the risks of breast augmentation?
Breast augmentation is a safe, proven and routine procedure, but patients should also be aware of potential complications, however rare.
Your best defense against experiencing any negative outcome is the skill, experience and judgment of your surgeon.
Capsular contracture is one possible complication. This is the term for a condition in which scar tissue has formed around the implant, resulting in pain and a hardening of tissue. It has the potential to cause a rupture in the implant.
When implants rupture, immediate explant surgery is advised.
When implants move from their proper position, the condition is called symmastia. In extreme cases the implants can appear to be joined in the center of the chest.
Symmastia usually happens when implants migrate, but it can also happen during placement.
When implants are too close to the surface, the skin may take on a textured, "rippled" appearance. The outline of the implant may also become noticeable.
Schedule a Breast Augmentation Consult
To find out if breast augmentation with Dr. Reagan can help you look and feel confident, please schedule a consultation. Contact our La Jolla practice by calling (858) 454-SKIN (7546) today.