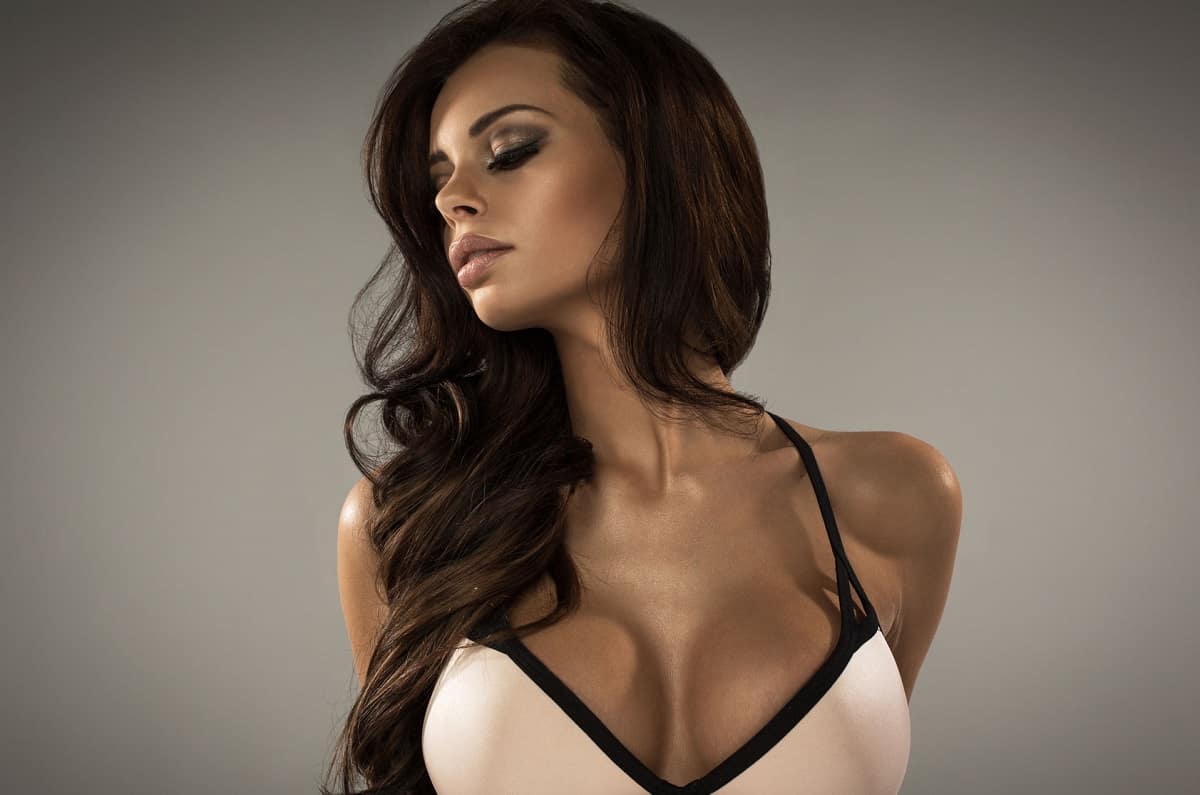 By True Beauty San Diego Aesthetic Surgery & Medicine on August 3rd, 2018
Larger, fuller breasts are the goal of breast augmentation surgery; however, many potential patients worry about whether their results will look fake or unnatural. The good news is that with the right communication and planning with your plastic surgeon, you can expect beautiful and natural-looking results that make you look and feel confident.
San Diego plastic surgeon Dr. Brian Reagan has helped hundreds of breast augmentation patients achieve their desired look. In this blog post, he shares tips for natural-looking breast augmentation results.
Work with an Experienced Plastic Surgeon
The best thing you can do to ensure natural-looking results is to work with a plastic surgeon with excellent training and surgical skill. Your surgeon should have also performed hundreds of breast augmentation procedures. If you are interested in undergoing breast augmentation with lift, make sure to select a surgeon with specific experience performing combination procedures.
When choosing a plastic surgeon, take some time to view their before-and-after breast augmentation gallery. Read what past patients have to say about the surgeon and whether they are satisfied with their results. Browse through the surgeon's website to learn about their qualifications. Specialized training and continuing education programs focusing on breast enhancement are a plus.
Understand Your Breast Implant Options
There are several factors you need to consider when choosing your implants, including:
Type. There are three types of implants: saline, silicone gel and highly cohesive silicone gel implants (a.k.a. "gummy bear" implants). Many women prefer silicone and highly cohesive silicone implants because they move and feel more like natural breast tissue than saline. However, what feels the most natural on a woman ultimately depends on personal preference.
Shape. Breast implants are available in round and teardrop shapes. Round implants have the same amount of projection on the top and bottom. Teardrop shaped implants, also known as "anatomical" implants, are designed to have more projection on the bottom than the top. For the most natural-looking results, you may choose to get teardrop-shaped implants, which mimic the slope of natural breast tissue.
Projection. The profile of the implant, or how far it projects from the chest, can also affect how natural it appears. Higher-profile implants project further from the chest and therefore provide more dramatic results than moderate- and low-profile implants. In addition, high-profile implants have more fullness in the upper portion of the breast, creating a pushup bra-type look.
Implant Placement
Breast implants can be placed either on top of the chest muscle or beneath it. While there are pros and cons to each approach, placing implants underneath the chest muscle is generally considered to produce the most natural-looking results.
Consider Your Existing Breast Tissue and Skin Quality
Breast tissue and skin quality influence which implant size appears the most natural on you. For instance, if you are petite, you may not have enough skin or breast tissue to properly cover large implants. During your consultation with Dr. Reagan, the surgeon will evaluate your bust size, existing breast tissue and skin quality to determine which implant size will produce the most natural-looking results. He will also consider your body measurements (e.g., waist, hip and chest size) and recommend an implant size that is proportionate and flattering to your overall figure.
To learn more about breast augmentation, True Beauty San Diego Aesthetic Surgery & Medicine invites you to schedule a one-on-one consultation with our breast augmentation surgeon. Contact us by calling (858) 454-SKIN (7546) today.