Ethnic Rhinoplasty

In La Jolla, CA
The original rhinoplasty procedure and desired results didn't consider the inherited characteristics of people of color, focusing instead on a narrow, one-size-fits-all nose shape. Ethnic rhinoplasty is a customized nose surgery that reshapes the nasal anatomy while preserving features of your nose linked to your cultural identity. This advanced rhinoplasty technique requires advanced training and understanding of various ethnic attributes.
Dr. Brian Reagan is a board-certified plastic surgeon who is renowned in his field. He provides excellent results in a world-class setting with a team of skilled medical professionals and staff. View our before-and-after photo gallery to see what Dr. Reagan can do for your nose.
Am I a Candidate for Ethnic Rhinoplasty?
This customized nose surgery focuses on maintaining the cultural facial features of non-Caucasian people. Men and women of Middle Eastern, Latino, Asian, African American, or mixed-race heritage are good candidates for ethnic rhinoplasty if they are unhappy with the appearance of their noses. However, you must be in good physical health, a non-smoker, and have realistic expectations of your results. Most patients should wait until age 18, but some patients may qualify at age 16 if they have completed facial growth.
Ethnic rhinoplasty can improve a flat or broad nasal tip; narrow, wide, or humped bridge; bulbous tip; or breathing problems caused by a deviated septum.
Benefits of Ethnic Rhinoplasty
An estimated 74% of rhinoplasty patients are Caucasian, but the traditional procedure is often aimed at creating a narrow nasal bridge and slightly elevated nasal tip. People of color require a personalized approach that addresses their concerns while maintaining their inherited traits. These patient groups often have differences in skin thickness, nostril size, and nasal bridge elevation; ethnic nose surgery adjusts the shape and size of the nasal structures with these details in mind.
The benefits of ethnic rhinoplasty start with choosing the right surgeon for your cosmetic goals. Dr. Reagan understands the anatomical differences and aesthetic goals of people of color, which leads to natural-looking results consistent with your heritage.
Ethnic Rhinoplasty Procedure
Ethnic rhinoplasty is personalized to each patient, so procedure details vary from person to person. Nose surgery typically takes one to three hours using various techniques to adjust, reduce, or enhance the nose structure and address culture-specific aesthetic problems. Ethnic rhinoplasty is a complex surgery that requires great care to achieve your desired results while preserving your inherited characteristics, and there are three main methods for the procedure:
Nose augmentation for ethnic rhinoplasty may add tissue or grafts to the nose. Subtle changes in the angle of the nasal tip and defining specific areas of the nose provide a more balanced nose shape with the rest of your facial features.
Nose reduction is more common in Middle Eastern men and women to scale back protruding features. Decreasing your nose size removes bone and cartilage from the internal nose structure.
Increased nose projection is popular among Hispanic, Native American, Asian, and African American patients. Adjusting the nose to stick out farther from the face may involve cartilage grafts taken from the ribs or nasal septum to enhance flatter areas. The nose will stick out farther for a narrower and proportionate appearance.
Recovery After Ethnic Rhinoplasty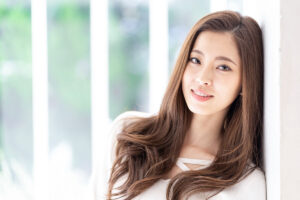 Ethnic rhinoplasty recovery is like the traditional procedure. You can expect some facial bruising and swelling and may have your nose packed or splinted on the inside with bandages covering the external tissues. The gauze, splint, and packing material protect and support your new nose shape and remain in place for one week. Dr. Reagan removes the dressings one week after your rhinoplasty, and pain and swelling ease up around this time. You may have ongoing bruising and tenderness under your eyes and cheeks for two or three weeks.
Follow the post-operative instructions provided by Dr. Reagan and contact our La Jolla office to discuss any concerns. It may take up to a year for the tissue to heal fully, but most of the swelling should go away after four to six weeks. Most patients resume normal activities after two weeks.
Ethnic Rhinoplasty Results
Rhinoplasty will not drastically change the size of your nose, but the subtle improvements tend to provide dramatic results. You'll notice gradual changes in your nose appearance during the first few weeks as tissues heal and swelling decreases. Your complete results may take a year to settle in, but you will enjoy your reshaped nose long before then.
If you're unhappy with your nose, contact Dr. Reagan in La Jolla, California, to discuss your rhinoplasty and ethnic rhinoplasty options. Schedule a consultation at True Beauty Aesthetic Surgery & Medicine by calling (858) 454-7546.