Tummy Tuck

San Diego & La Jolla, CA
San Diego's warm weather year-round makes a beach and sculpted body almost a necessity. But if a flabby abdomen is making you hide your figure under bulky clothes instead of a bathing suit, a tummy tuck may be the solution you need to feel confident in your body.
Purpose:
Improve the shape and appearance of the abdomen
Procedure Length:
1-3 hours (depending upon extent of procedure)
Recovery Time
Back to work 2-3 weeks. Strenuous activities 6-8 weeks.
Final Appearance:
6 to 8 weeks with continued improvement over next several months
Duration of Results:
Long lasting unless significant weight gain
Average Cost
$5,000 -$8,000

*Individual patient results may vary. Examples presented are not to be interpreted as a promise or guarantee.
True Beauty San Diego Aesthetic Surgery & Medicine has helped hundreds of men and women get the sculpted and toned abdomen they desire. Led by board certified plastic surgeon Dr. Brian Reagan, our practice focuses on delivering personalized care and natural-looking results that all patients can enjoy.
What is a Tummy Tuck?
Also known as abdominoplasty, tummy tuck is a body contouring procedure designed to eliminate loose skin and fat that are resistant to even the strictest weight loss efforts. During a tummy tuck, Dr. Reagan excises loose, sagging skin tissue and tightens the underlying abdominal muscles that may have been stretched out due to pregnancy or weight gain. Stubborn pockets of fat may also be removed for a firmer, flatter contour. If you have stretchmarks in the lower abdomen, these will likely be removed with the excess skin tissue.
Tummy Tuck Vs. Liposuction
Abdominoplasty and liposuction are both body contouring plastic surgeries. However, they improve your figure in different ways. Liposuction focuses on removing unwanted areas of fat in multiple areas of the body, from your neck to your calves, but won't address sagging skin or stretched muscles in the abdomen. Liposuction alone may worsen the appearance of loose skin in certain areas.
The primary goal of a tummy tuck is to reshape the abdomen by removing excess skin tissue and repositioning and tightening the abdominal muscles. Dr. Reagan often includes liposuction in his abdominoplasty procedure to eliminate unwanted fat in the stomach.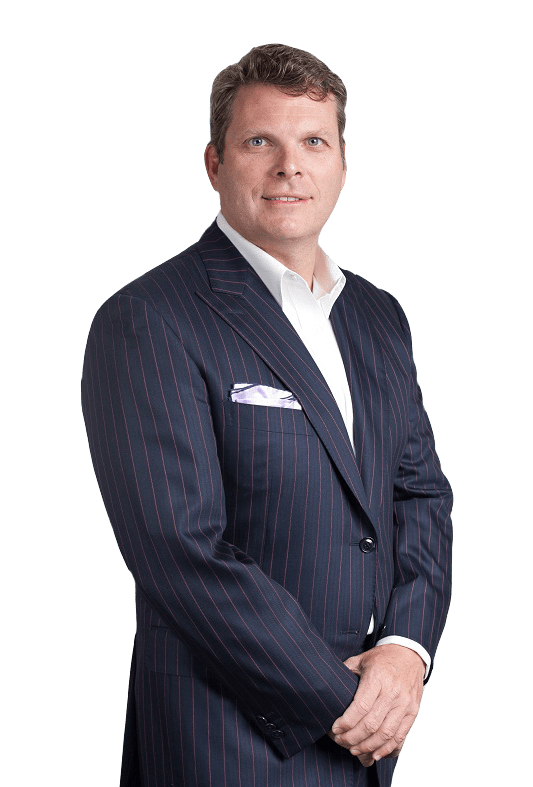 Brian Reagan, MD, FACS
Dr. Brian Reagan is a board-certified plastic surgeon and founder of True Beauty San Diego Aesthetic Surgery & Medicine. Dr. Reagan is renowned for his surgical skills and commitment to patient satisfaction. Dr. Reagan has been featured on local media outlets, including ABC 10, and recognized as one of the "Best Plastic Surgeons in San Diego" by San Diego Magazine, and "Best Plastic Surgeons in La Jolla" by La Jolla Light Newspaper.
Request a Consultation

Am I a Candidate for Tummy Tuck?
You may be an ideal candidate for tummy tuck if you have one or more of the following:
Excess, loose skin in the abdomen due to genetics, weight fluctuations, pregnancy or the natural aging process
Stubborn deposits of fat on the abdomen
Weakened or separated abdominal muscles
Tummy tuck is a highly individualized procedure. True Beauty will tailor your procedure to meet your specific needs and goals. For instance, for loose skin and fat on the lower abdomen, our team may recommend mini-tummy tuck instead of a full tummy tuck. Or, we may recommend combining tummy tuck with another body contouring procedure such as body lift, to create better contours and an overall flattering figure.
Tummy Tuck Benefits
Most patients know exactly the outcome they are seeking and the benefits they expect from tummy tuck. The first is restoration — a return to the tighter, fitter stomach before pregnancy or even further back in time. Tummy tuck is a solution for loose, hanging skin and internal muscles that have separated or weakened, creating a stubborn "pouch" in the abdomen area.
Building on these benefits, a common positive side effect of tummy tuck is greater self-confidence. Slim outfits and swimsuits are no longer fashions to be avoided, but instead embraced. Most women report feeling as good as they look.
Other surprising benefits include positive impacts on stress urinary incontinence, which seem less likely for tummy tuck patients, and ventral or umbilical hernias, which seem to improve after the procedure.
Studies also suggest better posture and lower weight as possible outcomes. Research published in the journal Plastic and Reconstructive Surgery chronicled short- and long-term weight loss in tummy tuck patients.
The mechanism involved seemed to involve a change in the hormones that control appetite after fat was removed from the abdomen.
Types of Tummy Tuck
Dr. Reagan offers full abdominoplasty and mini-abdominoplasty.
Full Abdominoplasty
The traditional abdominoplasty addresses loose skin in the upper and lower abdomen and weakened abdominal muscles. The full tummy tuck creates an incision from hip to hip that may be concealed beneath underwear or swimsuit bottoms. Dr. Reagan tightens the muscles, pulls the skin down to remove the excess tissue, and repositions the belly button. Stretch marks in the lower abdomen are gone and stretch marks in the upper abdomen will now sit lower.
Mini-Abdominoplasty
The mini-abdominoplasty is often a better option for slender people with good skin quality and minimal muscle weakness but a stubborn pooch in their lower stomach. The mini tummy tuck is a less invasive and complex version of the procedure and only uses one incision to modify the lower abdomen. The incision is located below the bikini and underwear line and is typically shorter than the incision used for a full tummy tuck. Mini tummy tuck often involves a faster recovery than a full tummy tuck.
Tummy Tuck Procedure
Tummy tuck surgery is an outpatient procedure, performed under general anesthesia. To begin, a horizontal incision is made from hipbone to hipbone. The incision will be located below the navel and low enough so it can be concealed by most underwear and bikini bottoms. Through this incision, our plastic surgeon will remove loose, excess skin and tighten the underlying muscles (if necessary).
If there are fatty deposits present, they will be removed with liposuction techniques for a slimmer and firmer contour. An additional incision will be made around the navel so it can be raised to a more natural-looking position on the abdomen.
The "Drainless" Tummy Tuck
In most abdominoplasty procedures, your plastic surgeon will insert one or more surgical drains to help prevent fluid build-up behind the area that was operated on. This allows the lifted tummy skin and the space between the skin and muscle to eventually heal shut. Each surgical drain is a clear tube that is placed through a very short incision below the main abdominoplasty incision. Usually, your surgeon will have the drain tube exiting your abdomen through one, two or three incisions, leading to a small bulb that collects the excess fluid. As you can imagine, tubes and bulbs hanging from your stomach are inconvenient and unsightly at best – and often very uncomfortable.
Dr. Reagan offers his patients a "drainless" tummy tuck option. A drainless tummy tuck combines liposuction with a traditional tummy tuck using a specific layered suturing technique that eliminates the need for postsurgical drains.
The advance technique involves Dr. Reagan leaving some of your body's connective tissue intact during the tummy tuck procedure. This tissue, also called scarpa fascia, allows your body's natural lymphatic drainage system to prevent fluid from building up as you heal. You will enjoy a faster recovery, and you will not need to deal with the inconvenience of a post-surgical drain. This technique also leads to fewer seromas, or excess fluid buildup after surgery.
Call or email us today to see if you are a good candidate for a drainless tummy tuck.
Tummy Tuck Risks
Normal and temporary side effects of tummy tuck include swelling, soreness and bruising. Over time, these side effects should subside and any discomfort can be managed with prescription oral pain medication.
Like all surgical procedures, tummy tuck carries some degree of risk. Potential risks include bleeding, infection, prolonged numbness, poor wound healing and unfavorable scarring. Fortunately, these risks decrease dramatically when working with a qualified plastic surgeon. Prior to your procedure, Dr. Reagan and his team will discuss side effects and risks in detail with you.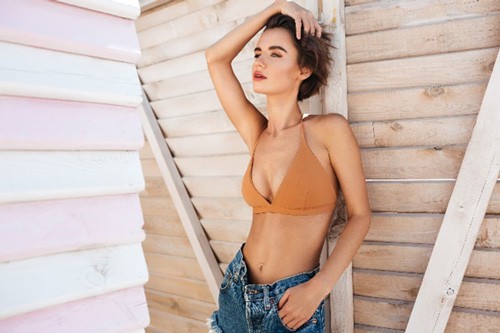 Tummy Tuck Recovery
Depending on the extent of your procedure and personal healing progress, you will need to take one to two weeks off from work and other normal activities. While your abdomen will appear slimmer soon after tummy tuck, it may take up to a year for the final results to become visible.
The effects of tummy tuck can last for many years, so long as you follow a healthy lifestyle (i.e., exercise regularly, eat a balanced diet, not smoke). True Beauty can provide you with more tips on how to prolong your slimmer and toned figure for years to come.
Patients are sent home with post operative instructions.
One to Two Weeks After Surgery:
Patients should expect to wear a compression garment to help manage swelling and expedite the healing process. Most people are able to return to work during this time.
Three to Four Weeks After Surgery:
Patients start to notice gradual improvements in body contours and can usually engage in light exercise. However, more strenuous activities should be avoided.
One to Two Months after Surgery
It's recommended that patients continue to wear a compression garment. Final results are starting to become noticeable.
On average, visible results are seen in 6-8 weeks, but may continue improve and heal over next several months.

*Individual patient results may vary. Examples presented are not to be interpreted as a promise or guarantee.
Tummy Tuck Results
Brian Reagan, MD, FACS, is a board-certified plastic surgeon with an excellent reputation thanks to his meticulous, patient-based approach to the tummy tuck. He's developed advanced surgical techniques based on his years of advanced training and experience to deliver a slimmer, tighter body shape through abdominoplasty.
Dr. Reagan will customize your tummy tuck results to your body type and cosmetic goals to provide a beautiful figure that balances your overall frame.
Your needs, personal preferences and goals are carefully weighed by Dr. Reagan when he designs your surgical plan and performs your tummy tuck procedure. View our before and after gallery to see real results from our tummy tuck patients.
When will I see my results?
You may notice a slimmer contour right away, but compression garments, swelling and other aspects of recovery will obscure your figure while you heal. By the end of the first or second week, you should see a firmer, flatter abdominal shape, with your full results settling in around eight weeks after your tummy tuck. However, some patients take longer to heal than others, and someone who has a mini tummy tuck will recover quicker than someone who undergoes a full abdominoplasty.
How long will my results last?
The slimming results of tummy tuck can last many years so long as you maintain a healthy and stable weight. Because future weight gain can cause fat to reappear, the skin to stretch and the abdominal muscles to separate again, Dr. Reagan recommends you wait to have tummy tuck until after you are sure you are done having children. Doing so can help prolong the cosmetic effects of tummy tuck.
How Much Does Tummy Tuck Cost?
The cost of tummy tuck varies depending on several factors, including whether the procedure is being performed on its own or in conjunction with another procedure (e.g., liposuction, body lift). The True Beauty team can provide you with a price estimate after meeting with you in person and discussing the details of your aesthetic needs and goals.
Five-Star Service
See What Our Patients Have to Say!

"I had a body lift, breast augmentation, tummy tuck and arm lift. Post opp day 3 I was able to sit up on my own and be alone at my house with my 3 year old and no assistance. I went to 5 consults Dr Reagan was my fifth. I knew he was the right doctor then I saw his quote and was sold. Not only did I like what he had to say his prices beat everyone else by thousands. I am extremely pleased with my body and recovery I am no on day 18 with almost zero discomfort."
Tummy Tuck FAQs
---
How much weight can I lose with tummy tuck?
While tummy tuck can help you slim and tone the abdomen, do not expect to lose a lot of weight. If you wish to lose a substantial amount of weight, we recommend you do so via bariatric surgery or diet and exercise, instead of or before tummy tuck.
Can tummy tuck treat stretch marks?
Tummy tuck cannot treat stretch marks. However, it can remove stretch marks located on the excess skin that will be excised. Because tummy tuck involves tightening the skin, the majority of the remaining stretch marks will be located on the lower abdominal skin, improving the overall appearance of the midsection.
When can I begin exercising after tummy tuck surgery?
How soon you can resume exercise will depend on your personal healing progress. Generally, exercise and other vigorous activities that elevate the heart rate should be avoided for approximately four weeks. At that point, Dr. Reagan may clear you to resume light-impact exercise. Most patients can resume high-impact exercise around the six- or eight-week mark. Ultimately, Dr. Reagan will advise on when it is safe for you to exercise after tummy tuck.
Will tummy tuck scars go away?
As with all other surgical procedures, tummy tuck does involve scarring. The good news is that the incision for the procedure is placed low enough that scarring can be concealed under most bathing suits and underwear. In addition, the scar will gradually fade up to the point that it is virtually indistinguishable. The True Beauty team will give you a list of guidelines to follow when caring for your healing scars.
Will a pregnancy reverse the results of tummy tuck?
Pregnancy may have been the reason you needed tummy tuck. Nine months of stretching and strain tax many parts of the abdomen, from internal structures to the skin.
It is not surprising that a new pregnancy has the potential to undo the taut, fit look you achieved with the procedure. Muscles may again weaken or separate, and skin will be stretched to accommodate the enlarging abdomen.
Dr. Reagan advises women to wait until their family is complete, with no additional pregnancies anticipated, before undergoing tummy tuck.
Weight gain can, to some extent, also undo some of the gains of tummy tuck. Although adding the pounds is unlikely to result in the type of muscle separation that is seen with some pregnancies, skin will be stretched to the limit. Depending on how flexible your skin is, significant sagging can return.
The good news is that without substantial weight gain or a new pregnancy, the results of your procedure should be long-lasting.
How soon after a C-section can I have tummy tuck?
Dr. Reagan advises waiting about six months after a C-section, or until the end of breastfeeding.
This is sufficient time for the uterus and other internal structures to heal and regain their usual shape. Your body is also in better condition to accommodate a surgical procedure at that time.
Will I retain my natural belly button?
This is a surprisingly common question, with a very reassuring answer: Yes. It may be temporarily repositioned, depending on the extent of the abdominoplasty.
Typically, the belly button is surgically removed, then reattached at the end of the procedure and adjusted to harmonize with the tighter, firmer stomach. The belly button is not repositioned at all with a mini tummy tuck.
Five-Star Service
See What Our Patients Have to Say!

"I highly recommend Dr. Reagan!
Dr. Reagan did my breast aug about 12 years ago and you cannot find a scar so when I knew I wanted to get my stomach fixed (after 3 babies) I knew where to go. I had a tummy tuck to repair my ab muscles and remove some extra skin. For 5 years my daily life revolved around finding shirts that hid my protruding belly…even when I lost a ton of weight. I am 5'6 and weigh 125 but my stomach…"
Schedule a Tummy Tuck Appointment with True Beauty
To learn more about tummy tuck schedule a consultation. Contact True Beauty by calling (858) 454-SKIN (7546) or emailing our La Jolla practice today.