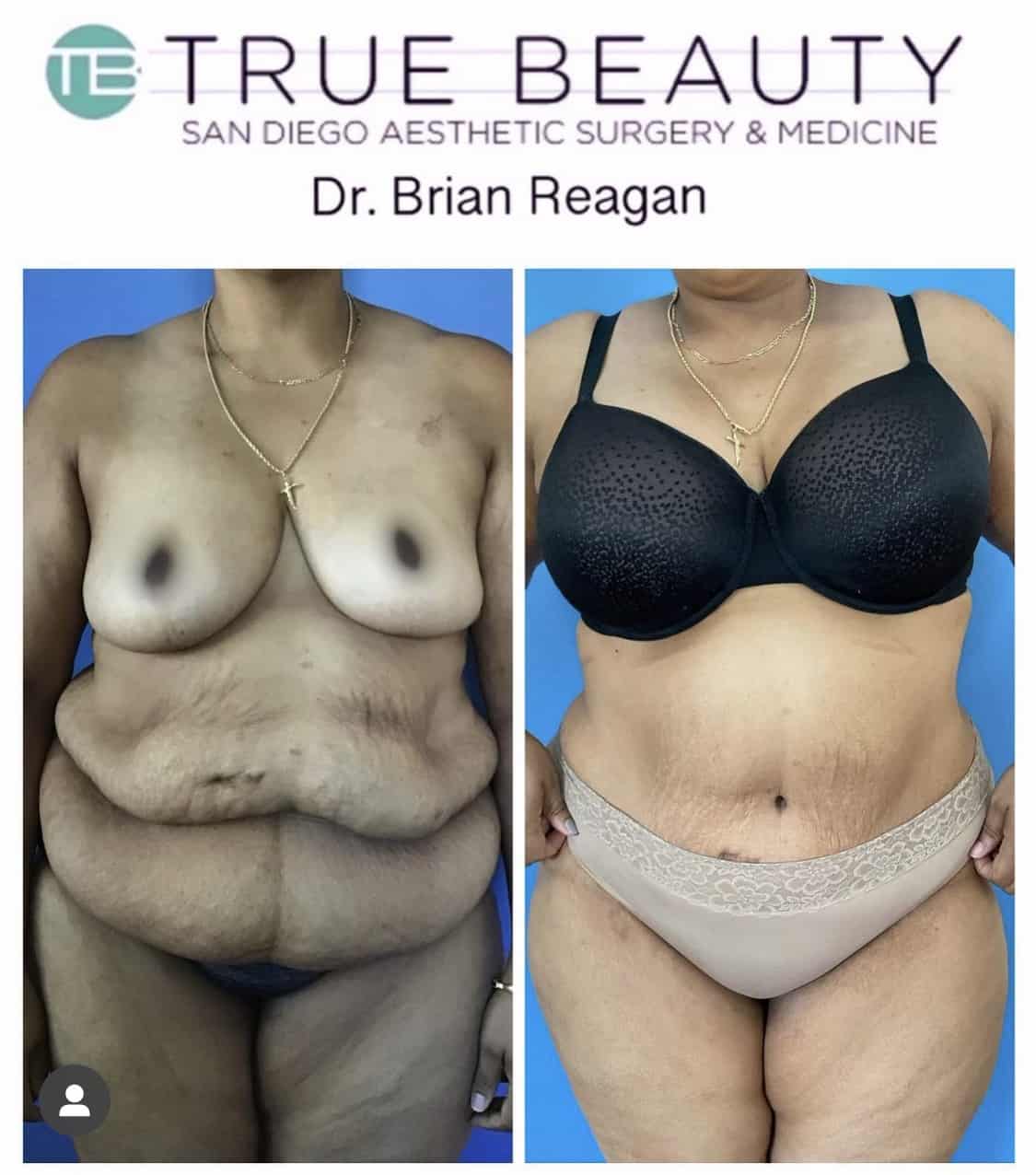 By True Beauty San Diego Aesthetic Surgery & Medicine on September 22nd, 2022
The best way to enjoy San Diego's sunny, warm weather is by feeling confident in our bodies. Unfortunately, many people face physical insecurities that can cause them to hide their bodies inside instead of experiencing all of the beautiful outdoor opportunities that San Diego offers.
If a flabby abdomen is keeping you inside, then "drainless" tummy tuck may be right for you. Here, Dr. Brian Reagan at True Beauty explains how "drainless" tummy tucks improve recovery and results.
What Is Tummy Tuck?
Tummy tuck is an outpatient surgical procedure that focuses on removing or reducing excess, loose skin. It can also help repair weakened or separated abdominal muscles.
During the procedure, liposuction is used to remove stubborn fat. The abdomen is then reshaped when excess skin tissue is removed and the abdominal muscles are tightened or repositioned.
How Does "Drainless" Tummy Tuck Improve Recovery?
During traditional tummy tuck, fluid may accumulate between the skin and muscle during recovery. Surgical tubes are inserted through small incisions to help drain the fluid and prevent fluid buildup after surgery. These tubes must be properly drained and cared for or else patients can risk infection.
With "drainless" tummy tuck, the risk of infection during recovery is lowered because patients do not need to use the tubes/drains. This is because the abdominal skin is closed with layered sutures, eliminating the need for post-surgical drains. Utilizing this method, patients don't have to worry about excess fluid or emptying drains. Additionally, patients tend to recover faster with smoother scars. This means patients spend less time recovering and more time enjoying their improved abdomen.
How Does "Drainless" Tummy Tuck Improve Results?
"Drainless" tummy tuck improves results in a number of ways. As discussed above, the most dramatic improvement is that patients do not need to use unsightly drains during their recovery. This impacts recovery and the timing with which patients can expect to see results.
Additionally, during the procedure some of the patient's connective tissue is left intact. This reduces surgical trauma and allows for more natural healing.
Furthermore, consider that the "drainless" tummy tuck procedure begins with liposuction to remove stubborn fat. Once the fat is removed, the abdomen is reshaped to improve its appearance. This is done by tightening the abdominal muscles and removing excess skin.
Schedule Your "Drainless" Tummy Tuck in San Diego
If you're interested in the benefits of "drainless" tummy tuck, schedule a consultation with board-certified plastic surgeon Dr. Reagan. Contact True Beauty by calling (858) 454-SKIN (7546) or emailing our La Jolla practice today.