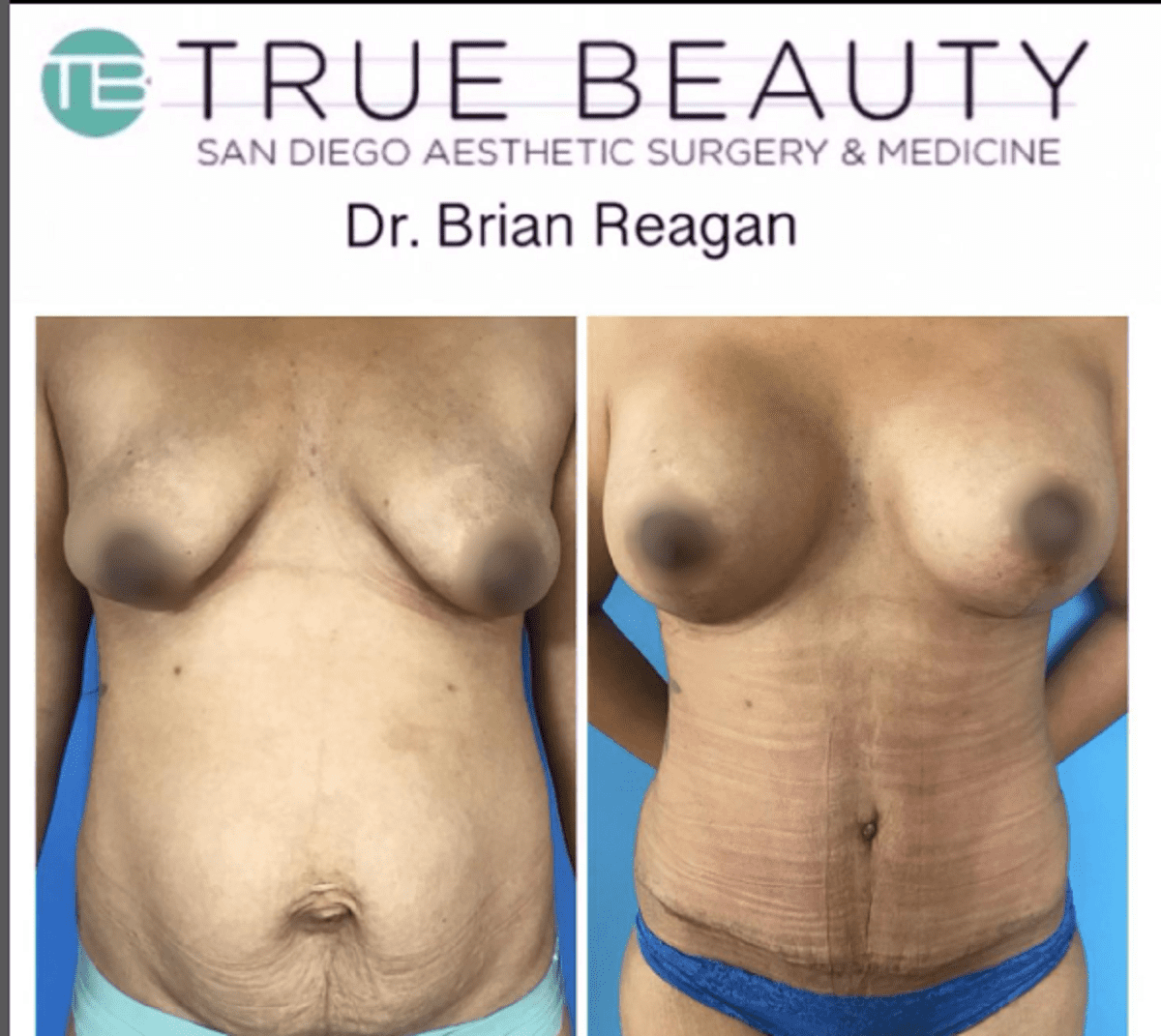 By True Beauty San Diego Aesthetic Surgery & Medicine on April 13th, 2023
Bodies change. Some of the most significant physical changes that women can experience occur during and immediately following pregnancy. Unfortunately, many women feel frustrated with their post-pregnancy body.
If you are unhappy with your post-pregnancy body, mommy makeover may be an option for you. Mommy makeover is a combination of surgical procedures to help with physical changes that occur during and after pregnancy. These procedures are designed to help women achieve or improve upon their pre-pregnancy figure.
Brian Reagan, M.D., F.A.C.S., a board-certified plastic surgeon, understands that every mommy is unique. That is why he customizes mommy makeover to meet the unique needs of each and every patient. Here, he discusses some of the mommy makeover procedures that can help women achieve their pre-pregnancy figure.
Breast Augmentation
Pregnancy and breastfeeding can change the shape and volume of breasts. Breast augmentation can help women achieve larger and fuller breasts. When combined with other procedures, enhancing the shape and size of the breasts can help women achieve their pre-pregnancy figure.
Breast Lift
Pregnancy and breastfeeding can impact the position of the breasts in addition to the shape of the breasts. Breast lift raises the breasts higher on the chest wall and can help return breasts to their pre-pregnancy position and shape. It is possible to combine breast lift with breast augmentation for fuller and perkier breasts.
Tummy Tuck
The stomach also changes significantly during and after pregnancy. After pregnancy, a woman may notice loose or saggy stomach skin, excess stomach fat and separated or weakened stomach muscles. All of these concerns can be addressed with tummy tuck.
There are a number of tummy tuck techniques. Drainless tummy tuck eliminates the need for post-surgical drains and combines traditional tummy tuck with liposuction. Dr. Reagan prefers the drainless tummy tuck technique because it provides busy moms with a faster recovery and more comprehensive results.
Liposuction
Another popular procedure performed as part of a Mommy Makeover is liposuction. Liposuction is not a weight loss procedure. Instead, it is used to target localized areas of stubborn fat. Liposuction can help moms achieve their pre-pregnancy figure by removing stubborn pockets of fat and improving their body shape.
Learn More About Your Mommy Makeover Options by Contacting True Beauty
If you are ready to learn more about the benefits of mommy makeover, contact True Beauty in San Diego today. Schedule your consultation with Dr. Reagan by calling (858) 454-7546 or filling out our online contact form.