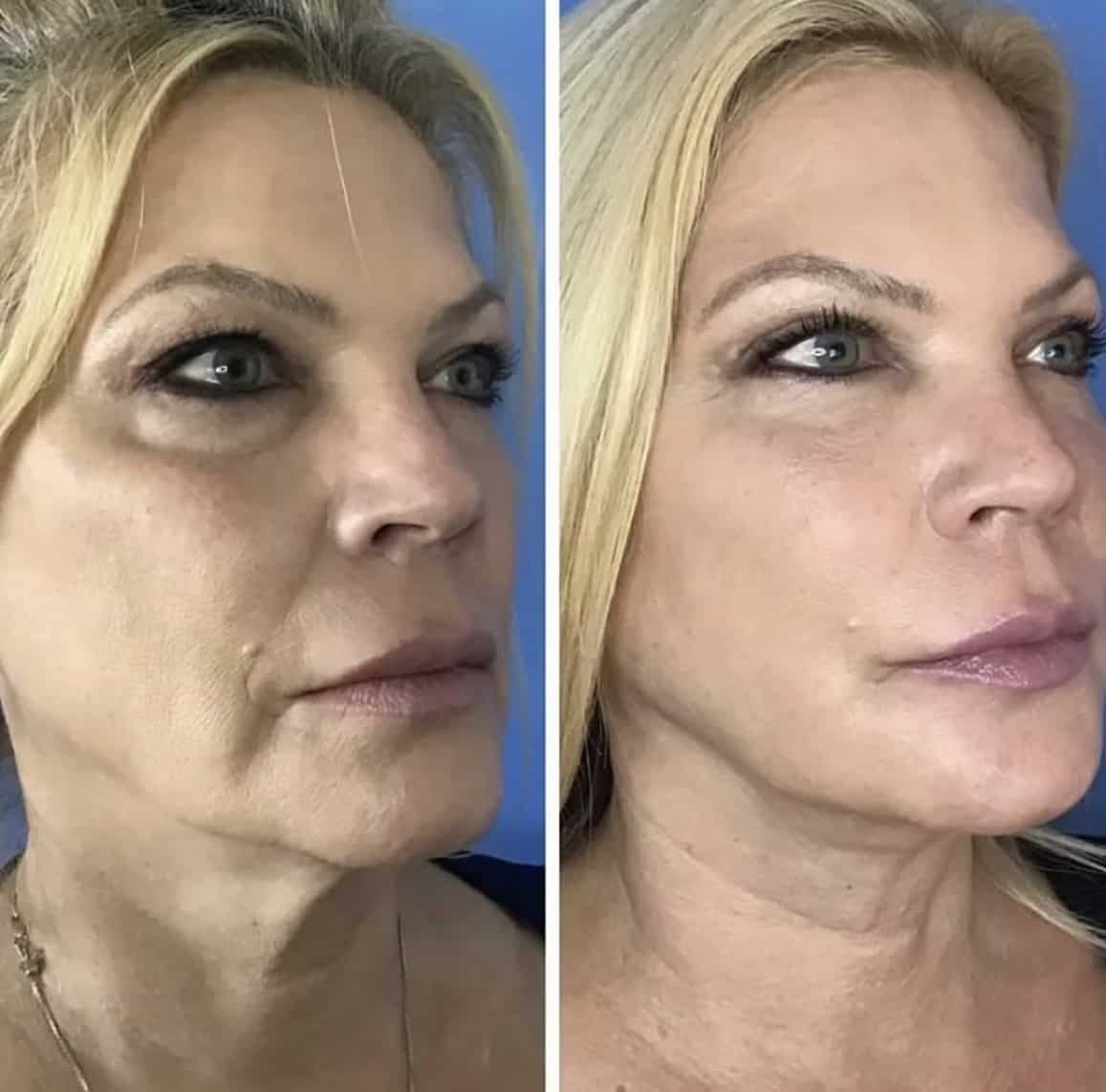 By True Beauty San Diego Aesthetic Surgery & Medicine on January 16th, 2023
For most people, age is more than a number. It is something that is noticeable on the face and body. As a person ages, wrinkles develop, excess fat accumulates and skin can lose its elasticity.
Don't let the number of candles on your birthday cake dictate how you look and feel. Brian Reagan, M.D., F.A.C.S., a board-certified plastic surgeon, offers a number of treatments to help patients refine their face and body shape. These treatments include AccuTite and FaceTite. Read on to learn more about their benefits.
AccuTite
AccuTite is a non-surgical procedure that harnesses the power of radiofrequency energy to agitate subdermal layers of tissue. It stimulates the production of collagen, liquifies fat cells and tightens the skin. All of this contributes to a natural, more youthful appearance.
AccuTite is a popular choice for patients wishing to refine their face and certain areas of the body. It is best used to target smaller areas of the body. It can be used to treat the following areas of the face and body:
Brows
Eyelids
Chin
Mouth area
Hands
Armpits
Upper arms
Knees
FaceTite
FaceTite utilizes the same radiofrequency energy as AccuTite. AccuTite is better for smaller areas of the face and body while FaceTite can be used to treat larger areas of the face. FaceTite is ideal for areas prone to sagging and excess fat deposits like the following:
FaceTite provides the same benefits as AccuTite. It increases collagen production, eliminates fat and tightens skin to create a rejuvenated facial appearance. FaceTite can be combined with other procedures to enhance the overall results. This includes both non-surgical and surgical options.
Refine Your Face and Body Shape Without Surgery
Patients have a number of surgical and non-surgical options available to refine their face and body shape. Many of the procedures can be combined to help patients achieve their desired results.
Dr. Reagan is renowned for his surgical skills. However, he also takes pride in the many non-surgical treatment options he provides for patients. Non-surgical options like AccuTite and FaceTite provide patients an alternative to surgery and may offer a number of benefits when compared to their surgical counterparts. These benefits include the following:
Affordability
Speed
Less recovery time
Minimal discomfort
Fewer risks
Contact True Beauty in San Diego Today
If you are ready to learn more about the benefits of AccuTite and FaceTite, contact True Beauty in San Diego today. Schedule your consultation with Dr. Reagan by calling (858) 454-7546 or filling out our online contact form.