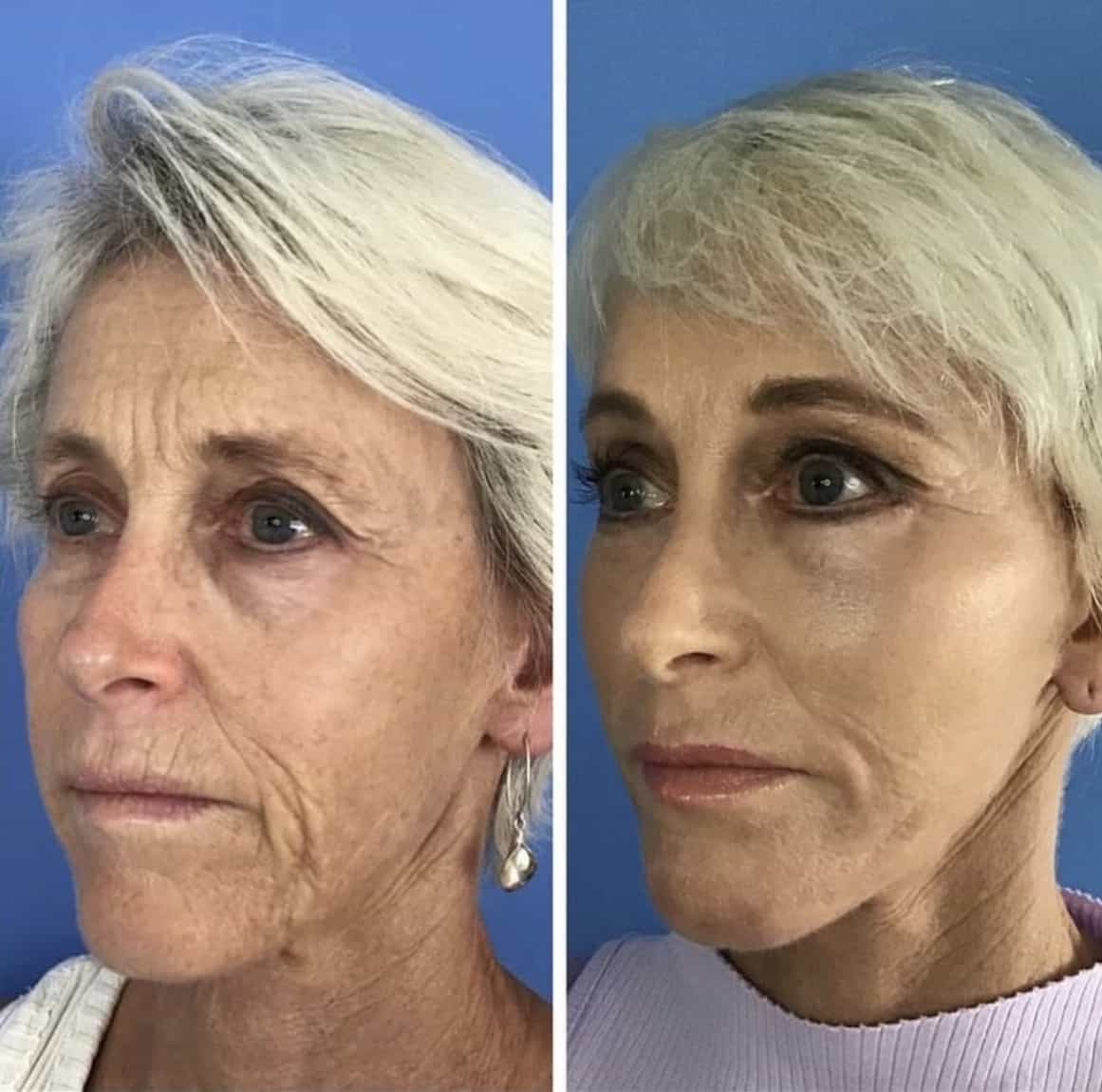 By True Beauty San Diego Aesthetic Surgery & Medicine on February 14th, 2023
As we age, our appearance changes. Our face naturally loses its fullness and wrinkles begin to appear. Just because aging is natural doesn't mean that we have to accept the aesthetic effects of the process.
Some people choose to restore fullness to their face with the use of dermal fillers. Another option for patients who want a long-lasting solution is facial fat grafting. Brian Reagan, M.D., F.A.C.S., is a board-certified plastic surgeon who offers this safe and effective procedure for patients who desire youthful results without the use of injectables. Here, Dr. Reagan at True Beauty discusses facial fat grafting benefits.
What Is Facial Fat Grafting?
At True Beauty San Diego, facial fat grafting is a three-step process. First, Dr. Reagan performs liposuction on another area of the body. This is done to obtain excess fat. Next, Dr. Reagan purifies the fat so that it can safely be reinjected into the body. Finally, Dr. Reagan carefully transfers the fat to the target area(s) of the face to achieve the desired results. Facial fat grafting has a number of benefits, including those discussed below.
Youthful Appearance
Facial fat grafting is tailored to the individual needs of the patient to achieve a natural looking youthful appearance. Some patients add fat to their cheeks for a plumper look that is common on young faces. Some add fat to their lips for a fuller mouth. Others add fat to their chin to enhance both their jawline and chin. A patient may focus on one or multiple areas of their face.
Rapid Recovery
Facial fat grafting is often done in the clinic with rapid recovery. Patients are able to quickly return to their lives all while enjoying their rejuvenated facial appearance.
Facial fat grafting utilizes the body's own fat cells. This means that patients don't have to worry about their body reacting to a foreign object or injectables.
Long-Lasting Results
Facial fat grafting provides long-lasting results for patients. While not all fat cells survive the transfer process, those that do can remain indefinitely. This means that patients can continue to enjoy the results of their facial fat grafting long after the procedure.
Body Contouring
During the initial liposuction, excess fat is removed from a chosen area and the area is then recontoured to improve its appearance. In this way, facial fat grafting offers youthful results for both the face and another area of the body.
Schedule a Consultation Today
If you would like to learn more about facial fat grafting, contact True Beauty today. Schedule a consultation with Dr. Reagan by calling (858) 454-7546 or filling out our online contact form.