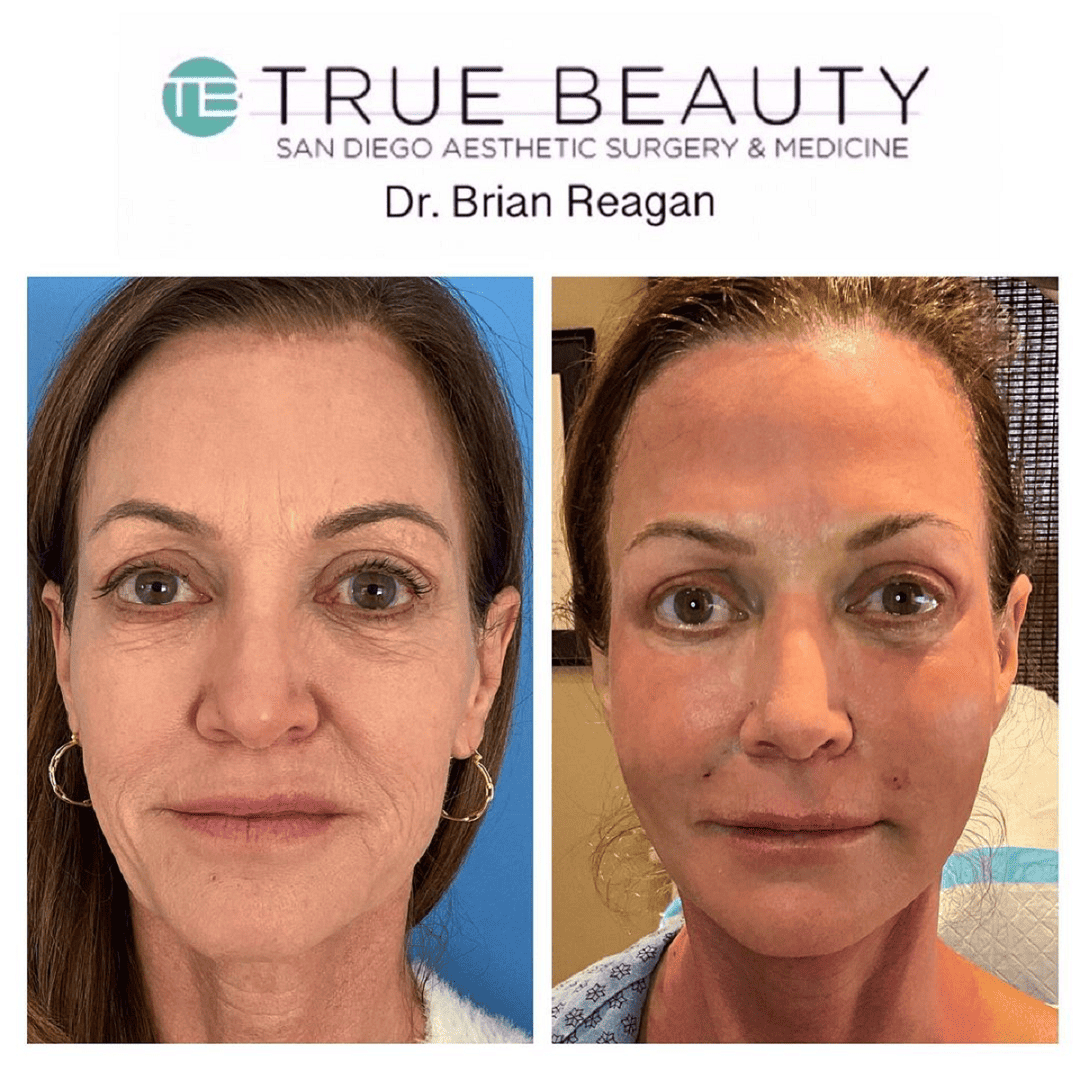 By True Beauty San Diego Aesthetic Surgery & Medicine on June 19th, 2023
With age come wonderful things, like wisdom and experience. However, time also has an impact on your appearance, especially the skin. Wrinkles and aging skin tend to show up as you get older and are often a cause of concern for many people. If you are unhappy with what you see when you look in the mirror, it may be time to consider a facelift. At True Beauty San Diego, board-certified plastic surgeon Dr. Brian Reagan performs facelift surgery to help his patients regain a youthful appearance and feel their best. Read on to find out what signs may indicate you are ready for a facelift.
Your Overall Health Is Good
The most ideal candidates for plastic surgery are those that are in good physical health, as well as those that embrace healthy lifestyle choices, such as eating a nutritious diet, incorporating adequate exercise, and avoiding harmful habits. Being in optimal health before surgery can contribute to a smooth recovery, faster healing times, and reduced risk of complications after the procedure.
You Want a Permanent Solution
There is no shortage of fantastic cosmetic treatments available to renew the skin; injectables, refreshing facials, and microneedling, for instance. The results of nonsurgical procedures are impressive, but if your aging skin is in need of deep rejuvenation and you are interested in results you can enjoy for years to come, a facelift may be the way to go.
Facial Volume Loss Has Changed the Way You Look
The shape and appearance of the face change over time, especially if you begin to experience age-related volume loss in the face. This also contributes to excess, saggy skin on the jawline and cheeks, and deep wrinkles and creases in the skin. Facelift addresses this and other concerns to help create a more youthful look.
You Are Mentally Prepared to Alter Your Facial Appearance
Facelift surgery is designed to eliminate stubborn signs of aging and create a youthful facial appearance. After surgery and recovery, you will notice a younger, more refreshed face and results that you can enjoy for years. Before heading into surgery, make sure you are emotionally and mentally prepared to undergo such a change and embrace a new you.
Facelift in La Jolla
If you are not pleased with what you look like and are ready for a significant change, it is time to schedule a facelift consultation with renowned plastic surgeon Dr. Reagan. He is ready to help you embrace the best version of yourself. To get started, book an appointment online or call our office today.