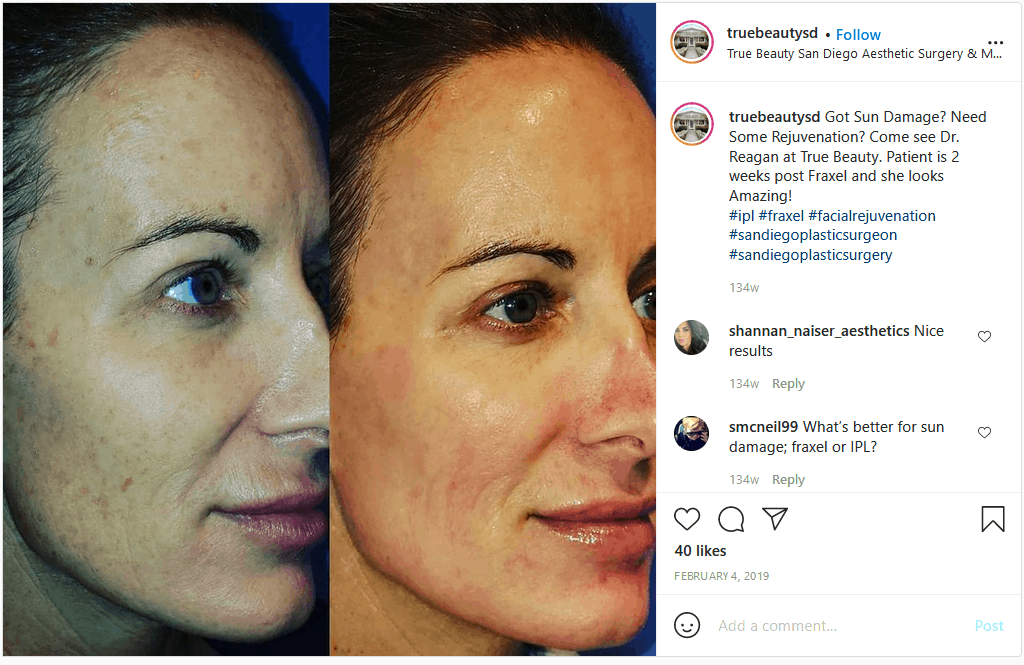 By True Beauty San Diego Aesthetic Surgery & Medicine on August 22nd, 2021
When you experience stress, your entire body — including your skin — is affected. In fact, the face is one of the first places that signs of stress can appear. Stress can exacerbate existing skin conditions, such as acne or rosacea. Stress-induced behaviors, such as getting less sleep, forgetting to hydrate properly, consuming sugary or starchy "comfort foods" and generally deviating from a healthy routine can also contribute to skin problems.
Dr. Brian Reagan and his team of licensed and experienced medical aestheticians at True Beauty San Diego Aesthetic Surgery & Medicine are trained to provide treatments for common skin concerns, including stress-induced problems. If you are seeing the effects of stress take a toll on your complexion, Dr. Reagan and his team can recommend the best solution for you.
Chemical Peels
Chemical peels are a tried-and-true method of improving the tone, texture and clarity of stressed-out skin. Available in different strengths and formulations, chemical peels are completely customizable to your unique skin type and concerns. If you are bothered by stress-induced breakouts, fine lines, wrinkles or a generally dull complexion, a series of chemical peels may be the right choice for you.
HydraFacial
A HydraFacial is a relaxing and restorative way to attain clear, radiant skin. The multi-step process cleanses, exfoliates, purifies and infuses skin with special ingredients to lock in moisture. Your HydraFacial can be tailored to your specific needs, whether you are interested in clearing up acne breakouts, minimizing signs of aging or addressing other concerns.
Microdermabrasion
Sometimes stress can lead to congestion and clogged pores on the facial skin. Microdermabrasion uses a diamond-tipped wand to gently exfoliate and unclog your skin, stimulating the renewal of the skin cells.
Laser Skin Resurfacing
Have prolonged periods of stress seemingly added years to the appearance of your skin? Or perhaps stress-induced acne breakouts have left textured scars you simply can't get rid of. Laser skin resurfacing with Fraxel re:pair technology is a perfect solution for acne scars, deep-set wrinkles, frown lines, skin laxity and other common skin imperfections. The laser can be calibrated to specific depths, depending on your needs. As it passes over your face, it treats only a fraction of your skin, leaving the surrounding tissue untouched. After treatment, you'll be left with firmer, smoother-looking skin.
Morpheus8 and Intense Pulsed Light
If you are worried about brown or red pigmentation and texture problems, pairing Morpheus8 with intense pulsed light (IPL) therapy provides maximum results with minimal downtime! Morpheus8 combines microneedling with radiofrequency technology to improve textural problems, and IPL reduces the visibility of hyperpigmentation. Our team usually recommends a series of three to six combination treatments, spaced four to six weeks apart.
Learn More About Your Options for Stressed-out Skin
HydraFacial, chemical peels, microdermabrasion and laser skin resurfacing are just a few of the many services we offer at True Beauty San Diego Aesthetic Surgery & Medicine to revitalize a stressed, sallow complexion.
To consult with our team of experts and find a treatment solution that works for your needs, please request an in-person consultation today.