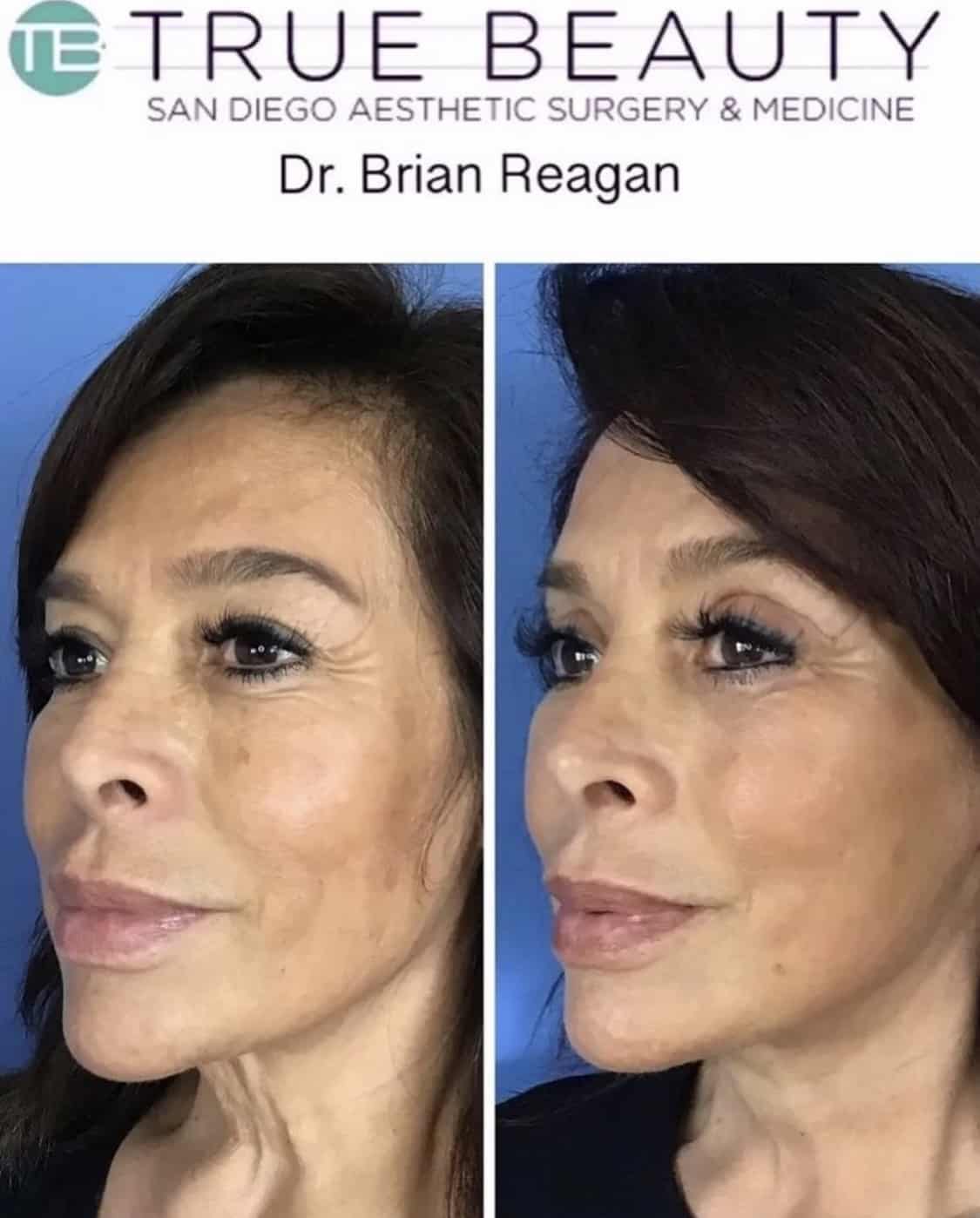 By True Beauty San Diego Aesthetic Surgery & Medicine on June 27th, 2022
We're fortunate to enjoy sunny, warm weather year-round in San Diego and La Jolla, but summer still brings a surge in activities and events that make it even more important to us to look and feel our best. Dermal fillers and skin care treatments are the perfect way to refresh your complexion with quick results and little to no downtime. Dr. Brian Reagan and our team at True Beauty offer many non-surgical options to improve your aesthetic concerns and look flawless all summer long.
These treatments can improve fine lines, wrinkles, dull or dry skin, age spots, enlarged pores, discoloration, uneven skin tone and other skin issues. Many of these options can be done over your lunch hour and may be combined for more facial rejuvenation.
Juvéderm
This family of dermal fillers uses hyaluronic acid, a natural compound found in your body, to restore lost volume.  Juvederm Voluma™ is the first and only injectable FDA-approved for deep tissue injection for instantly fuller cheeks. These fillers can immediately improve deep wrinkles, skin depressions, acne scars and fine lines.
Restylane
This is another hyaluronic acid dermal filler that provides fullness and improves skin elasticity with immediate results. Restylane is best for laugh lines, lipstick lines, marionette lines and wrinkles around the mouth corners.
Chemical Peels
We offer a range of chemical peels containing glycolic or lactic acid done in a series of six treatments every three weeks for dramatic results. Chemical peels remove the skin's surface layers and can be mild or more intensive, depending on your skin concern.
Dermaplane
A modified surgical blade removes dry, dead skin and fine facial hair for a glowing complexion. Dermaplaning is typically done prior to a chemical peel or before applying a skincare product to improve absorption for better results.
Microdermabrasion
Crystals or a diamond-tipped device exfoliate and gently remove dead cells from the skin's surface. Microdermabrasion treatment stimulates collagen production and offers more luminous skin.
Hydrafacial
This comprehensive facial treatment cleanses the skin, exfoliates dead cells, hydrates the tissues and nourishes the skin for a completely refreshed appearance. Hydrafacial removes impurities for long-lasting results.
Oxygen Skin Therapy
Oxygen infusion therapy helps the body absorb hyaluronic acid or other anti-aging ingredients in the deep skin tissues for better hydration and radiant skin. This treatment option is good for all skin types.
Cosmelan MD
This treatment reduces skin discoloration caused by sun exposure, aging, acne or hormone changes. Cosmelan MD lightens pigmentation concerns and works to stop or prevent further discoloration, particularly for melasma.
Preventing Premature Aging During the Summer
While you soak up the sun and show off your radiant skin, it's essential to protect your skin from sun exposure and premature aging. Wearing sunscreen, a diet high in antioxidants and using retinol are the best ways to prevent visible signs of early aging. Sun exposure can worsen the appearance of skin discoloration, acne scars and other imperfections.
Schedule Your Injectable or Cosmetic Treatment in San Diego
If you're interested in refreshing your complexion for the summer, contact True Beauty in San Diego and La Jolla today to schedule your consultation.