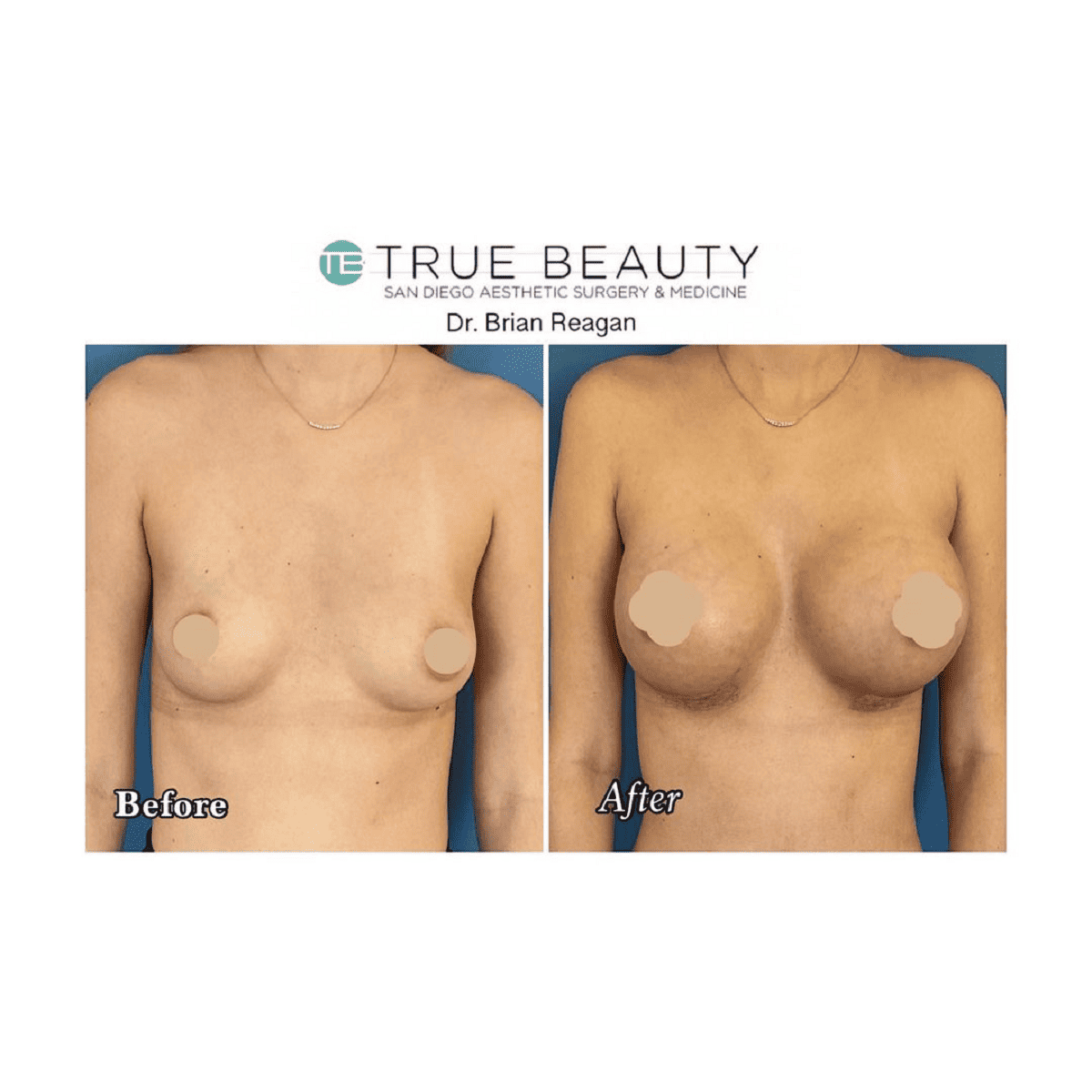 By True Beauty San Diego Aesthetic Surgery & Medicine on August 16th, 2023
Although pregnancy and breastfeeding are fulfilling experiences that are filled with unmatched joy, they often take a major toll on a woman's body. In fact, many women often note that their bodies — especially the breasts — are just not the same after children and desire to restore their youthful pre-pregnancy physiques. It is natural to want your body to look as great as you feel inside. While it is known that a healthy diet, moderate exercise, and healthy lifestyle habits can help boost your postpartum health and appearance, it is not enough to address sagging or volume-depleted breasts that often accompany breastfeeding. At True Beauty SD, Dr. Reagan performs cosmetic breast surgery to help you get back to your best self. In honor of National Breastfeeding Month in August, Dr. Reagan discusses how you can achieve better breasts after growing your family.
How Breastfeeding Impacts the Breasts
After breastfeeding, your breasts may not return to their original size, shape, or appearance. Many women experience sagging breasts that have lost volume and developed a flattened appearance. This occurs because lactation naturally creates denser breast tissue. When you no longer breastfeed, this tissue can shift. Additionally, as milk flows in the breasts, the skin and tissue can become stretched, which contributes to a flat appearance.
Surgical Options for Improving the Breasts
Breast augmentation and breast lift surgery are popular options for renewing the breasts after having children. Both of these cosmetic procedures can produce significant results and can transform the way you look and feel in your postpartum body.
Breast augmentation: Breast augmentation involves the use of breast implants to drastically improve the size and shape of the breasts. This procedure can restore your pre-pregnancy breast size or enhance your breasts entirely for a fuller appearance. Because this procedure involves implants, breast augmentation can also help patients address breast asymmetry after breastfeeding.
Breast lift: Breast lift is a great choice for women who do not want to increase their breast size, but still want to improve the look of sagging breasts. Breast lift surgery involves removing excess lax skin and repositioning the breasts to a more aesthetic position on the chest. The result is a perky and youthful breast appearance.
How Soon Can You Undergo Breast Surgery?
Your breasts will need time to adjust to the many changes that come along with welcoming a child. Cosmetic breast surgery should come after you have finished breastfeeding and once lactation has stopped. Most patients need to wait a minimum of six months before undergoing breast surgery.
Improve Your Breasts in La Jolla
Motherhood and breastfeeding do not have to mean giving up your pre-pregnancy self. Restore or enhance your breasts with breast augmentation or breast lift at True Beauty SD. To schedule a consultation, book an appointment online or call our office today.